Punahou Academy
Introduction
Barack Obama was raised in Honolulu, Hawaii. During his time there he lived with his grandparents and attended a private school, Punahou Academy. The school stands for integrity with the mission to create a better individual not just a educated student. Yes Barack Obama, the 44th President of the United States of America graduated from this institution, but this school stands for so much more.
Images
High School Year book Photo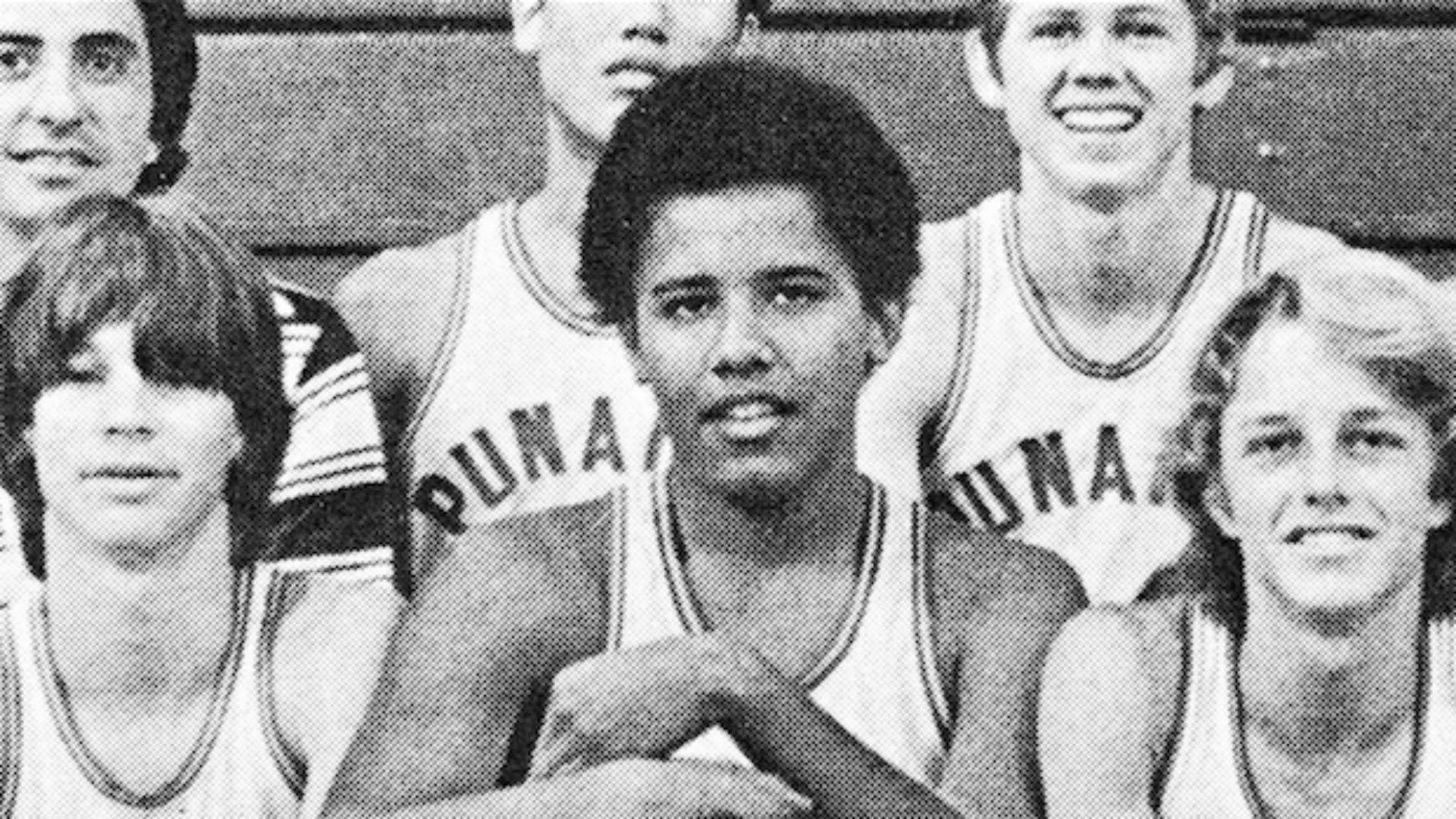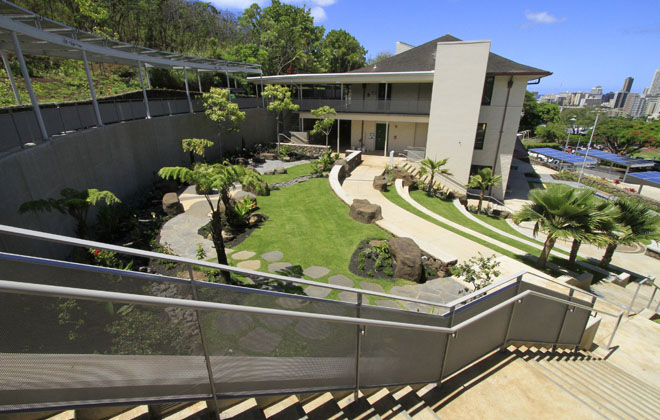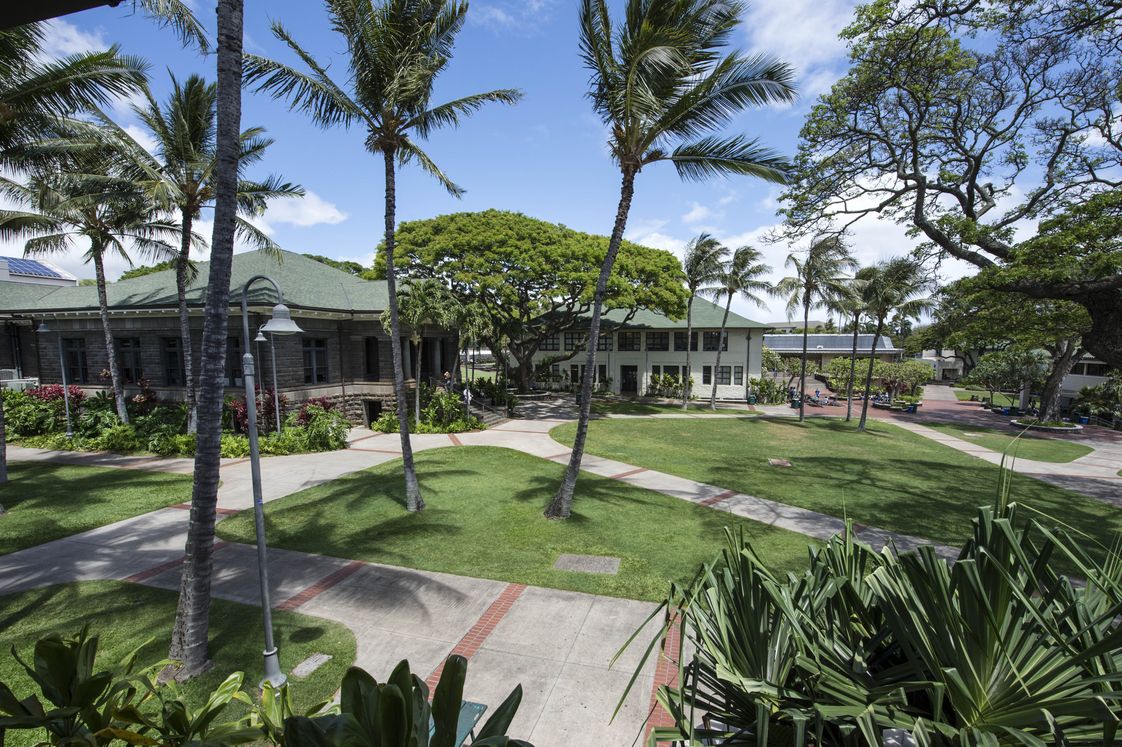 Backstory and Context
Barack Hussein Obama II was born in Kapiʻolani Medical Center for Women & Children, Honolulu, Hawaii, on August 4, 1961. He was born to his Mother Ann Dunham and father Barack Obama Senior. His birth father was not part of his early life and was divorced from his mother by Barack Juniors second birthday. By 1966 his mother was remarried to college student in Hawaii who was from initially from Indonesia. They then took up residence in Indonesia where they lived until 1972. At this point Barack moved back to Hawaii with his maternal grandparents. This was due to a growing issue in Indonesia putting them all at a potential risk if they remained there.
Barack's grandparents Stanley Dunham Madelyn Dunham raised little Barack in their home from age 10 until he graduated Punahou Academy Private School at age 18. He began his start in this school in fifth grade. Punahou Academy is considered to be a premier school in Hawaii. Barack Obama attended this amazing school from 1971 until graduation in 1979. Most people at this point would have known him as Barry not as we might know him today.
Punahou Academy is located at 1601 Punahou Street Honolulu, Hawaii 96822. The current tuition cost are 26,000$ placing it at the second most expensive primary and secondary private education in Hawaii. This does not include any extracurricular activities including many sports, drama, singing along with many other activities. Although expensive, when all is considered, it is actually not that expensive in comparison to other private institutions Averaging out at almost 30,000$. When the school opened in 1842 tuition was 12$ per term for a grand total of 24$ a year. When Barack was attending it is estimated that the tuition was somewhere between 8,000$ and 10,000$ a year. Inflation accounts for most of these cost changes along with this school becoming a top tier school.
Classroom size is currently eleven students to one teacher which gives teachers the opportunity to have a dedicated relationship with each of their students. This schools was ahead of it times in many ways. They allowed all races of people to enroll, in 1848. Even Obama described how he struggled to reconcile social perceptions of his multiracial heritage with his own sense of self stating "I noticed that there was nobody like me in the Sears." So even in an area that was welcoming to the idea of mixed raced people and acceptance still had a relatively low number of people of color within their community. By 1849 they had their own gardening program in which they taught students how to grow food that would later be served to them at the school. This goes to show the type of progressivism this area offered at an early time in American History.
The years in which Barack would have only been in fifth and sixth grade the school was on the path of winning states in all the sports that the school offered including football, basketball, baseball, track and swimming. This is a school, to date, known for its great education program but has also excelled in sports throughout the years as well. In 1995 they created a school hall of fame and continue to keep track of their top athletes throughout the following years. They have scholarships for athletes that also require them to achieve an academic school of a 3.33 average. This is a continuation of their ability to push students and student athletes to be their best in all areas, truly preparing them for their future. Barack is known for his ability to play basketball as well. He was on the team there wearing number 23 on his jersey. Often during his off time while president he was filmed playing basketball.
Punahou is a Christian school and believes in faith and morality of the Christian church. They stand for moral and spiritual values and the development of each student through a broad range of vigorous studies to develop character. They want to grow students confidence and give them the tools they need to achieve any goal they could possibly have. Barack Obama even returned to the school after becoming a Senator in 2004 to give a speech to the current students, and speaks in Thurston Memorial Chapel. He inspires students to "dream big." To have the idea that you can become anything you believe and to have people like Barack Obama as a graduate together become a path for success. They stand by their beliefs and if President Obama can be anything from this school it is that of an example of just that type of success. They type that comes from hard work, commitment, and the opportunity to do so.
Punahou has been a premier school for at least one hundred years. It has been an active school for one hundred and sixty plus years. This schools price might have changed over the years but it followed inflation and continued to grow its education. It is important to think about this a school for prosperity, a great education and of course, hope. This school is known for placing young adults in a world with the knowledge they need to succeed. There is no better example of this then their most know graduate of 1979 and of all time, President Barack Hussein Obama II.
Sources
Sharma, Dinesh. Barack Obama in Hawai 'i and Indonesia: The Making of a Global President: The Making of a Global President. ABC-CLIO, 2011.
"Awards And Recognition - Punahou School". Punahou.Edu, 2019, https://www.punahou.edu/athletics/awards-and-recognition. Accessed 1 Dec 2019.
Biography.Com, 2019, https://www.biography.com/us-president/barack-obama. Accessed 1 Dec 2019. Published 2014
Clayton, Dewey. "The audacity of hope." Journal of Black Studies 38.1 (2007): 51-63.