Rockford General Store
Introduction
The railroad first arrived in Dobson in 1890, the year Rockford General Store opened. A total of five families have operated the store since that time, with the most recent owners working to provide a historically-themed shopping experience by giving modern patrons the sense of stepping back in time. The store offers a variety of goods including old-fashioned candy and crafts. Visitors can have a seat on the front porch in a rocking chair as they listen to local residents discuss the history of their community in a store that is listed on the National Register of Historic Places.
Images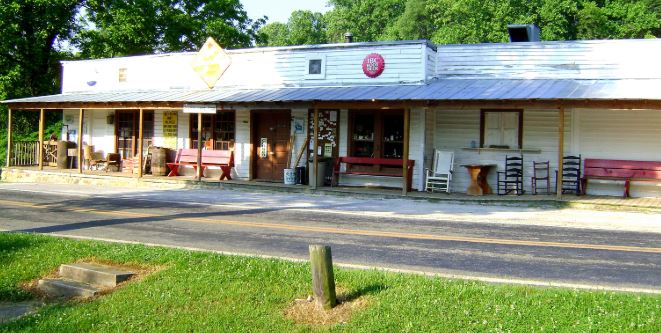 Inside the general store.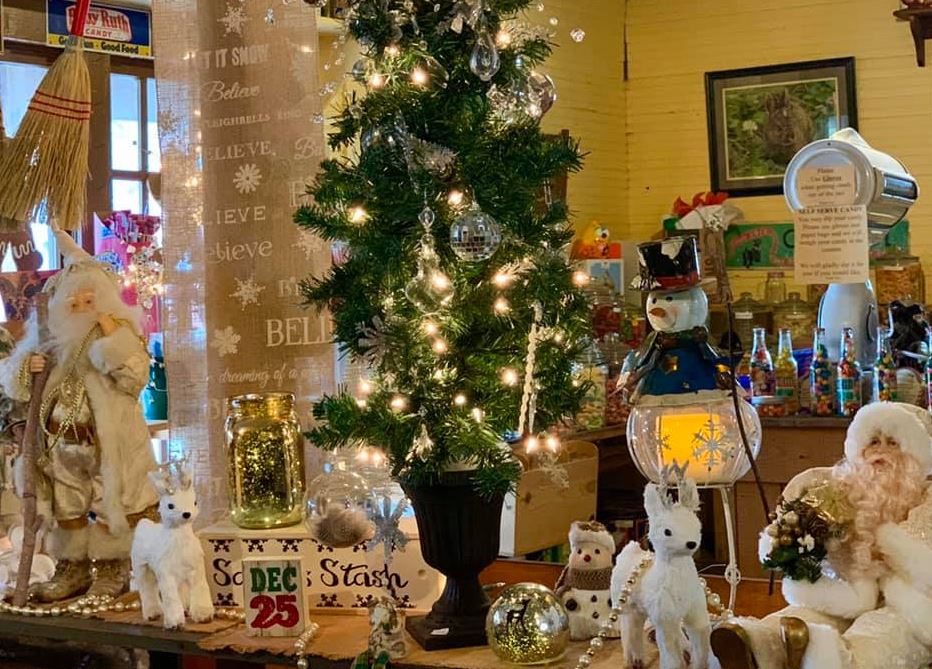 Entrance to the general store.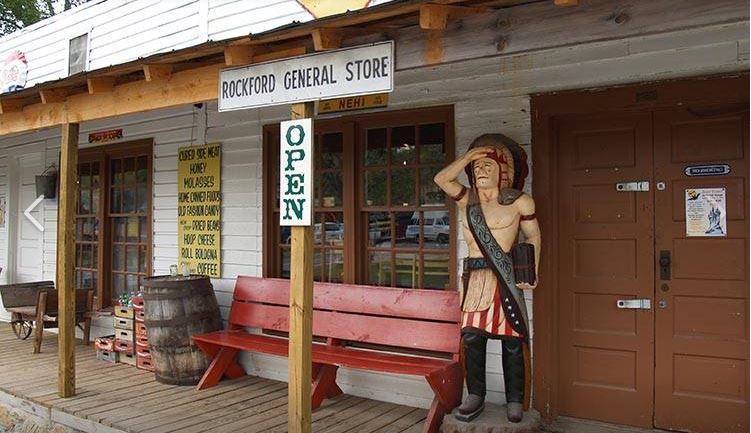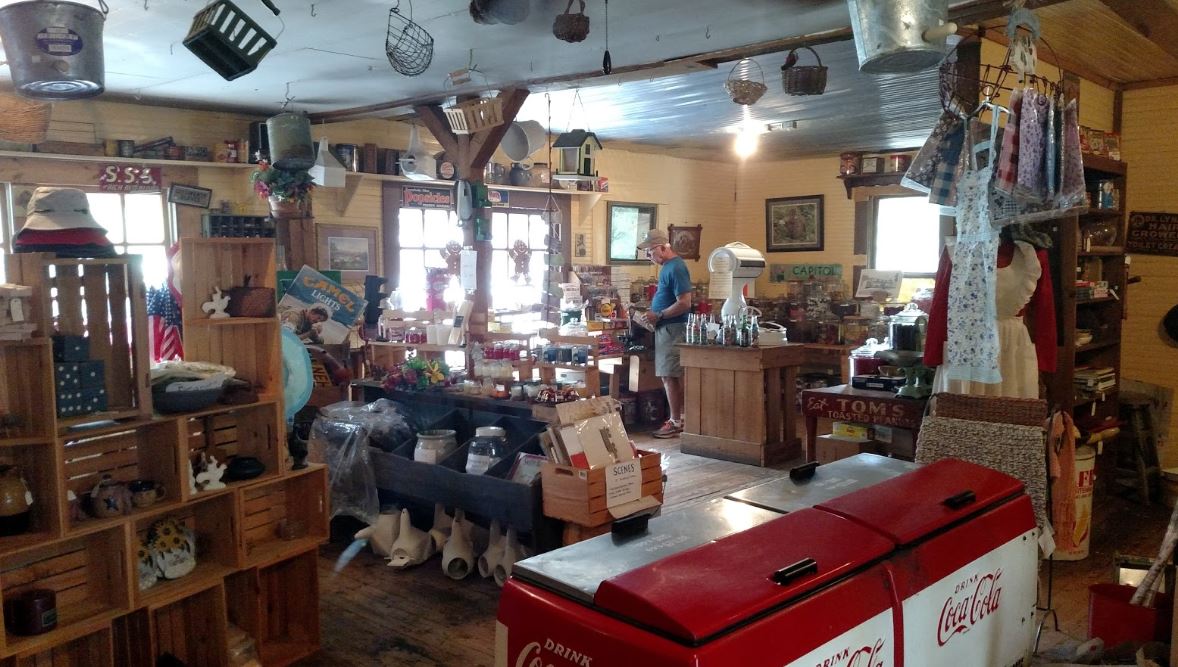 Backstory and Context
Rockford was the county seat from 1789 to 1850, when the county seat was transferred to nearby Dobson. This store opened in 1890, the same year the railroad first arrived and connected the town to neighboring communities. Five different families have owned and operated this store since it first opened its doors in 1890. Today's owners Paul and Carolyn Carter were house hunting nine years ago when they got lost in rural Surry County and wound up in the Village of Rockford. When the Carters came upon the store, it was listed for sale as the fourth owner had died about seven months earlier. The couple decided to purchase and reopen this old store and also opened an amphitheater behind the store.
Inside the general store one can find 200 kinds of candy. However, one of the store's best sellers is the Rockford steak sandwich: a quarter-inch-thick piece of rolled bologna and a quarter-pound slab of hoop cheese toasted between potato bread. The store is filled with old vintage items, that are a rarity to find such as oil lamps, dolls, and folk art.On Saturdays, the store attracts many motorcycle riders and you can find at times 100 motorcycles parked in front.
Sources
Rockford General Store. Accessed December 13th 2019. http://www.rockfordgeneralstore.com/aboutus.html.
Image Sources
http://www.rockfordgeneralstore.com/candy.html

https://www.facebook.com/rockford.generalstore/photos/a.1665189577102998/2507039062918041/?type=3&theater

https://www.facebook.com/rockford.generalstore/photos/a.1665189567102999/1966575043631115/?type=3&theater

https://www.inspirock.com/united-states/dobson/rockford-general-store-a2369945695

Additional Information