Old Louisiana Governor's Mansion
Introduction
The Old Louisiana Governor's Mansion is located at 502 North Blvd. between Royal and St. Charles Streets in Baton Rouge and was used between 1930 and 1961. This building replaced the first Governor's Mansion, which was a rather large frame house constructed for Nathan King Knox, a Baton Rouge businessman, and was the official residence of Louisiana's Governors from 1887 until 1929, when Governor Huey Long had it was razed in order to build this mansion. Governor Long also spent $22,000 furnishing his new home in the midst of the Great Depression.
Images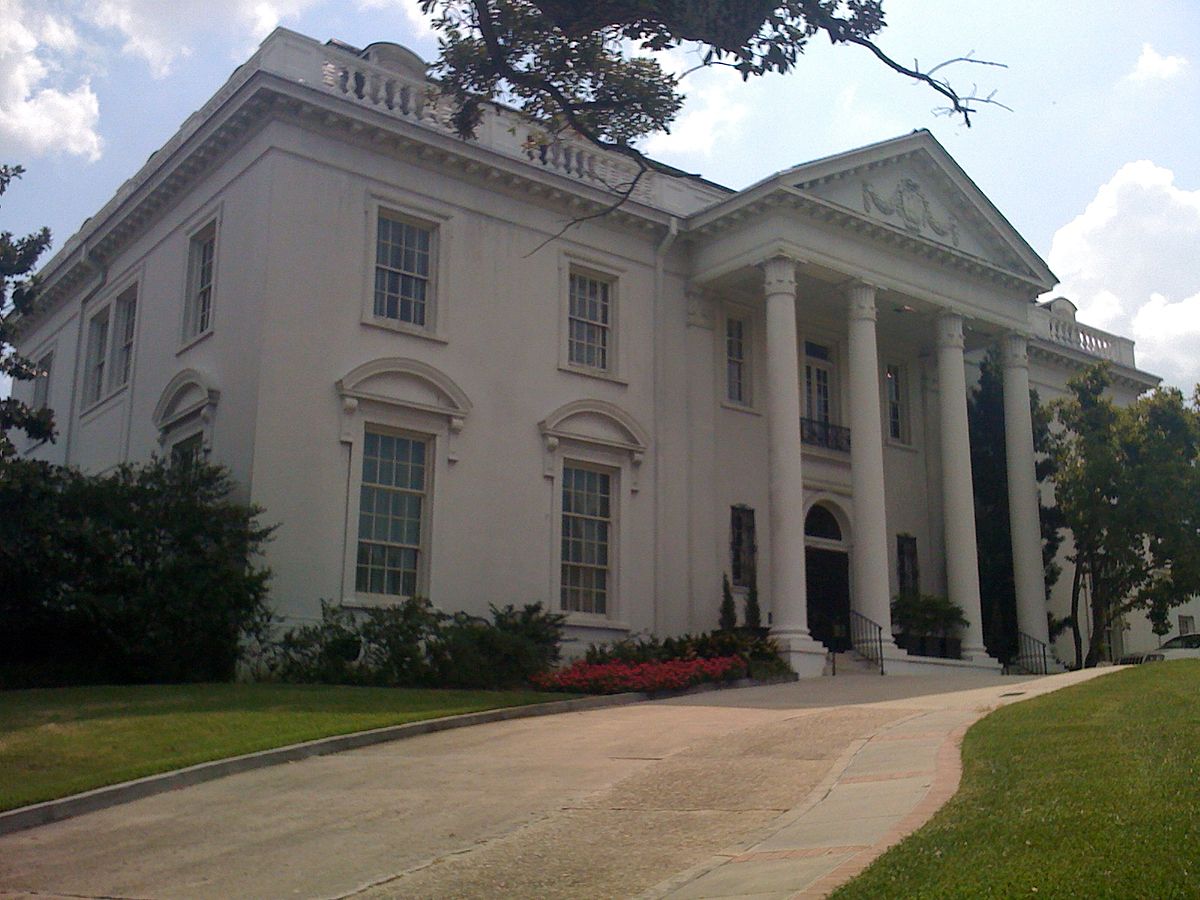 Backstory and Context
In 1963, a new Mansion was constructed just east of the towering State Capitol building, and in 1964 the old Mansion became the home of the Louisiana Arts and Science Center Museum. The Mansion served as headquarters for the LASC until 1976, when the Museum moved to new quarters in the Old Illinois Central Train Station. In 1978, the Mansion reopened as a historic house museum.
Additional Information