Whitehorse Badger Statue
Introduction
The Badger sculpture, located near Camp Randall is a must-see for Badger fans. The ten-foot long bronze sculpture is meant to be seen, touched, hugged, and even climbed on, making it a fun stop for both children and adults. The artist who created The Badger is Harry Whitehorse, a member of the Ho Chunk Nation and a World War II veteran.
Images
Bronze Badger Statue by Ho-Chunk Artist Harry Whitehorse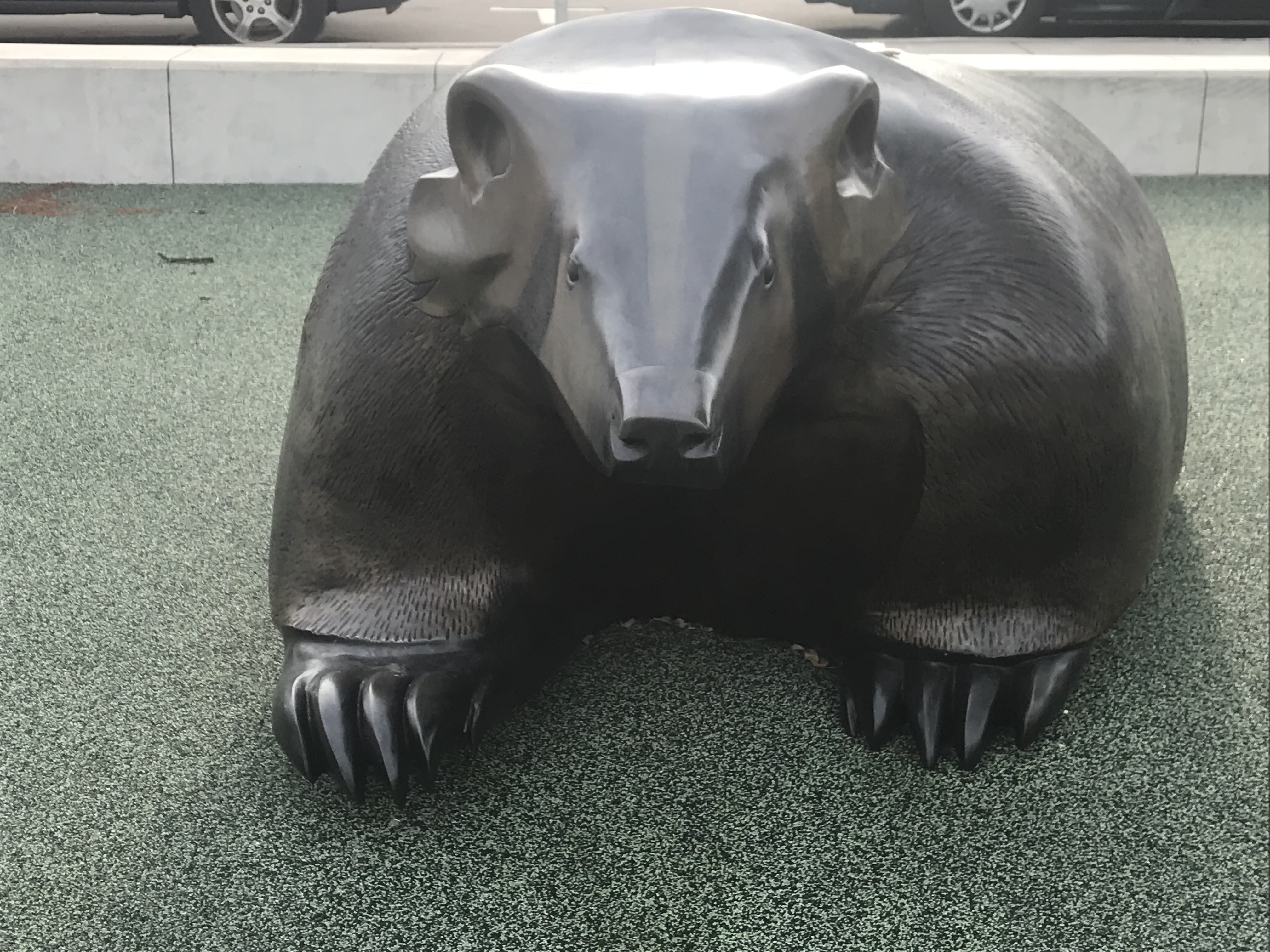 Backstory and Context
Whitehorse joined the Navy in 1944 at the age of 16. He chose the Navy because his older brother was already serving in it. During his four years of service, he deployed to both the European and Pacific Theaters, where he was exposed to and inspired by the art of different nations and cultures. He returned home and used the G.I. Bill to study human and animal anatomy, oil painting, and welding and metal fabrication. And during his prolific career as an artist of multiple mediums, he earned critical acclaim and renown.  
The Badger was one of Whitehorse's last works. It was installed and dedicated in 2019, two years after he passed away at the age of 90. According to his wife, Deb, it reflects his love of animals and children, and also his belief that art is not meant to be kept out of reach, but to be enjoyed in an interactive way. 
Sources
"Bronze Badger by Ho-Chunk Artist Harry Whitehorse to be Installed Across from Camp Randall." https://diversity.wisc.edu/2019/08/bronze-badger-by-ho-chunk-artist-harry-whitehorse-to-be-installed-across-from-camp-randall/. June 6, 2020. 
"Dedication of The Badger, by Harry Whitehorse." https://www.cityofmadison.com/news/dedication-of-the-badger-by-harry-whitehorse. June 6, 2020. 
Interview with Harry Whitehorse. Oral History Collection. Wisconsin Veterans Museum. 
"The Life of Harry Whitehorse." https://www.harrywhitehorse.com/harry-whitehorse-biography/. June 6, 2020. 
Image Sources
Olson, Michael G. Whitehorse Badger Sculpture. May 26, 2020, Madison.

Additional Information