Woody Hayes and Ohio State Football
Introduction
Ohio State University has a long history of playing great college football. OSU has won 38 Big 10 titles over the course of their playing history. When Woody Hayes was coaching, Ohio had won five national titles and four Rose Bowl titles. This football program has many accomplishments and it doesn't look like the dominance will halt any time soon.
Images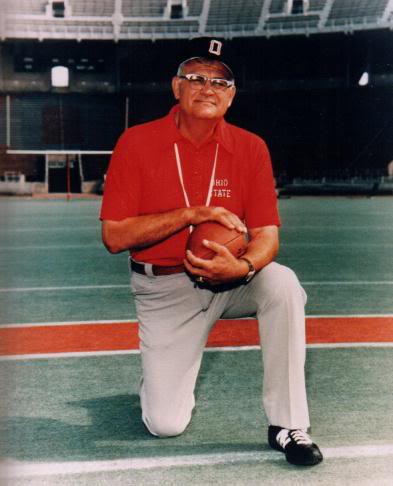 Woody Hayes throwing the punch at Clemson player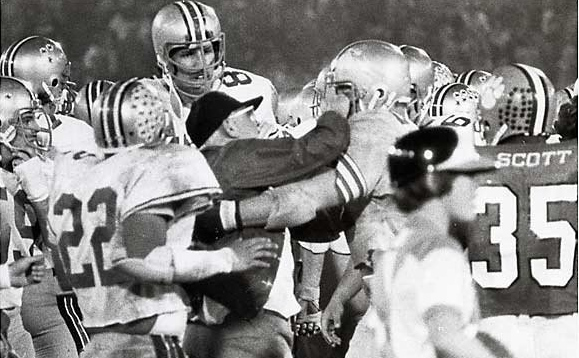 Woody Hayes with five Big 10 trophies in 1977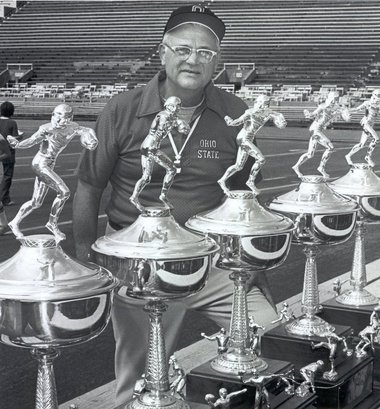 Woody Hayes statue on Lane Ave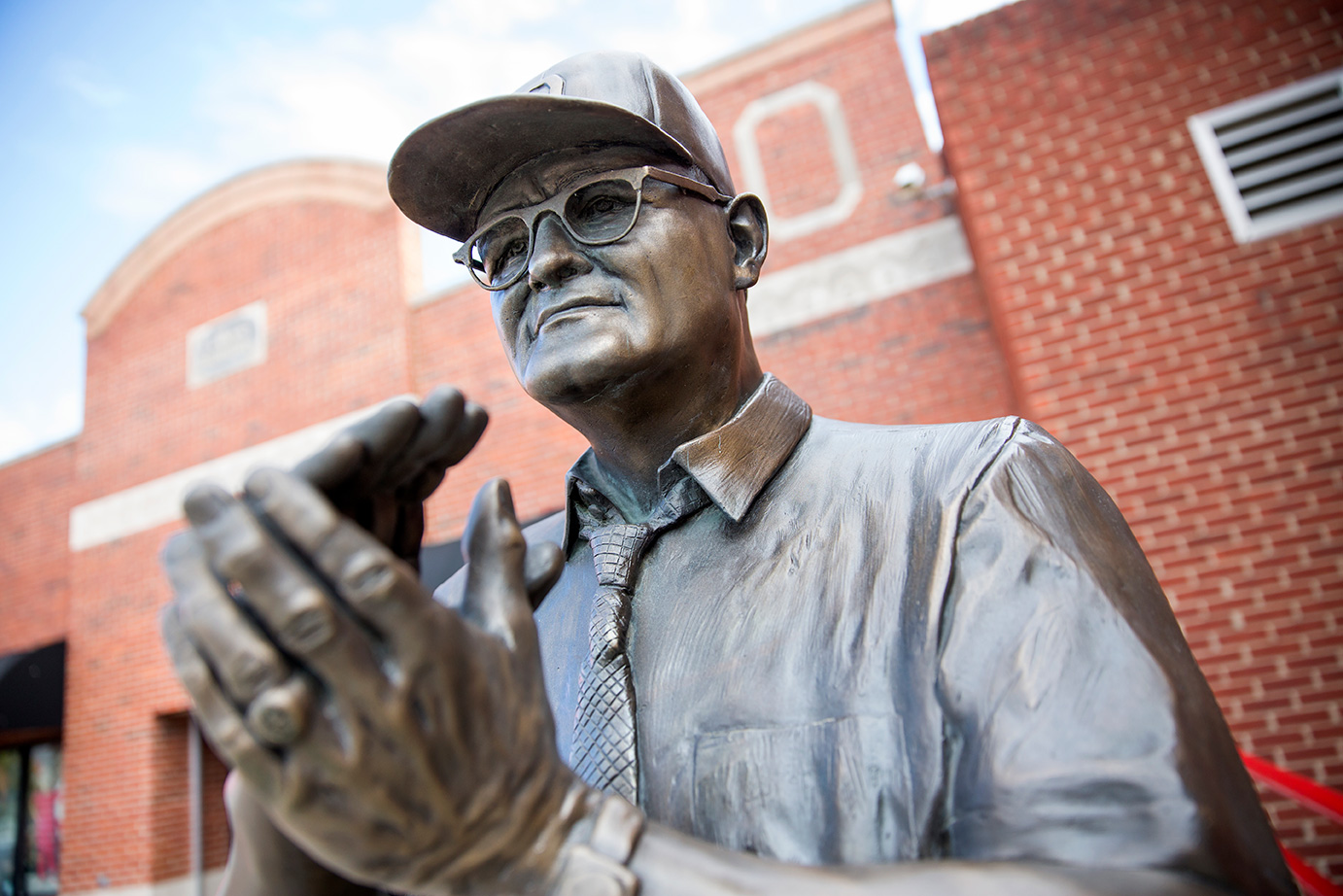 Backstory and Context
The "Horseshoe" is the home of Buckeyes football. It was opened for play on October 7, 1922 versus Ohio Wesleyan. On October 21, 1922, the second matchup of the Ohio State v. Michigan rivalry took place at the Horseshoe.
Woody Hayes was born February 14th, 1913 in Clifton, OH. He attended Newcomerstown High School and was a tri-athlete, playing football, baseball, and basketball. In 1948, Woody attended Ohio State University, earning his Master's degree in Educational Administration. Woody would go on to coach at many schools early on in his coaching career. His first coaching job was at Mingo Junction High School. After his tenure there, he would coach at New Philadelphia High School. After returning home from World War 2 in 1948, Woody was hired to be head coach at Denison University in Ohio. Next, he was hired as head coach at Miami University. Finally, in 1951, Woody became the head coach at Ohio State.
In just three years, Woody led his team to their first national title. Just a few years later, in 1957, OSU won their second national title. He would coach team to three more victories in 1961, '68, and '70. As a great coach, Woody also led his team to four Rose Bowl victories. In the end, Ohio State football went 238-72-10 and won 13 Big 10 titles in Woody's 28 years of coaching.
Coach Hayes had many incidents of assaulting people. In 1978, Woody was fired as head coach when he punched Charlie Baumann from Clemson. Reason being, the Buckeyes were losing the game in the fourth quarter. 1983 marks the year Woody was inducted into the College Football Hall of Fame.
Sources
"Woody Hayes Biography, Life, Interesting Facts." Famous Birthdays By SunSigns.Org, www.sunsigns.org/famousbirthdays/d/profile/woody-hayes/.
"Ohio Stadium." Ohio Stadium - Ohio History Central, ohiohistorycentral.org/w/Ohio_Stadium?rec=2174.
ABP3. "Ohio State Coach Woody Hayes - History, Famous Quotes, All Time Record, Photo Gallery." Ohio State Buckeyes Football News FREE Comprehensive Coverage, buckeyefansonly.com/woody/.
Image Sources
Ohio Governor Gravesites

The Clemson Insider

Cleveland.Com

Additional Information