Fort Edwards
Introduction
On April 18, 1756, one of the most important military engagements of the War in Virginia took place at Fort Edwards. The battle is also known as the "Battle of Great Cacapon River," or "Mercer's Massacre." Captain Mercer and his men were ambushed and killed when they left the fort one day to search for Native Americans.
Images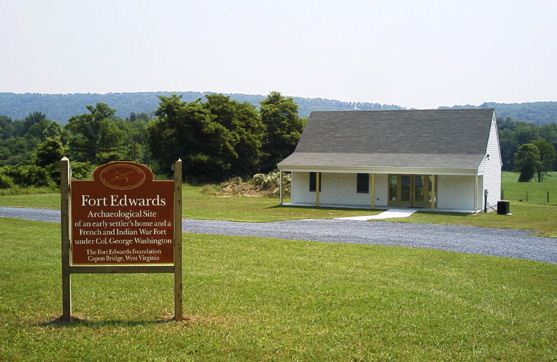 WV Historical Marker nearby on Route 50 near the intersection with Cold Stream Road.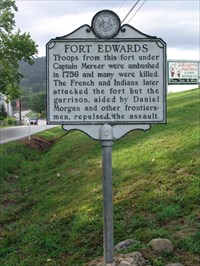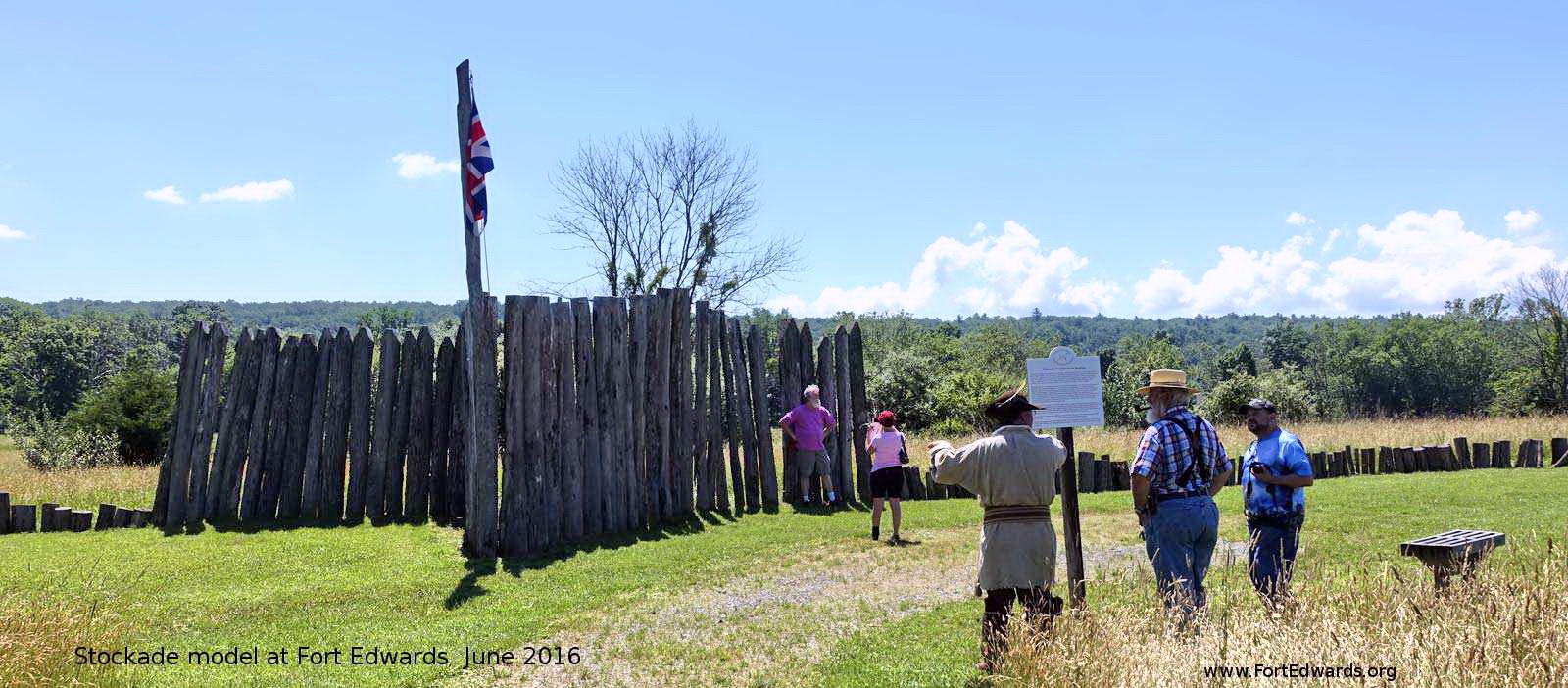 Backstory and Context
Joseph Edwards settled along the Cacapon River. The house he settled in later became known as the Fort of Joseph Edwards. During the early years of the Seven Years War (French and Indian War) Edwards' property became the site of one of the many forts guarding the Virginia Frontier from the French and Native American allies. Col. George Washington's Virginia Regiment manned Fort Edwards.
On April 18,1756, Col. Washington's Virginia Regiment's soldiers went in pursuit of a few Native Americans. Captain John Fenton Mercer, Ensign Thomas Carter, and fifteen soldiers were ambushed after leaving the fort. When the seventeen men were killed, it was the most bloody incident to happen around Williamsburg. This battle near Fort Edwards was largest of the French and Indian War to have occurred in West Virginia. Before The Battle of Great Cacapon River, Fort Edwards was the center of town. After the battle, the main road was moved, removing Fort Edwards from the center of town. 
Sources
History of Fort Edwards Site on Cacapon River, Fort Edwards. February 11th 2005. Accessed September 29th 2020. http://www.fortedwards.org/history.htm.
Image Sources
"Fort Edwards." Waymarking.com. Accessed September 22, 2020. https://www.waymarking.com/waymarks/wmJ66_Fort_Edwards.

"Stockade Reconstruction at Fort Edwards." Fort Edwards Foundation. Accessed September 22, 2020. https://www.fortedwards.org/stockade.html.

Additional Information