Oliver Hotel
Introduction
The Oliver Hotel was constructed in the late 1800's. The Hotel opened in December of 1899 and was considered one of the nicest hotels in the midwest.
Images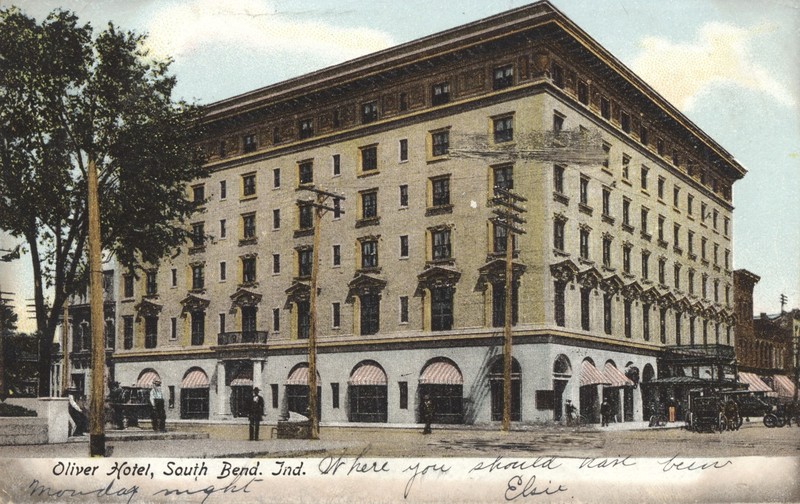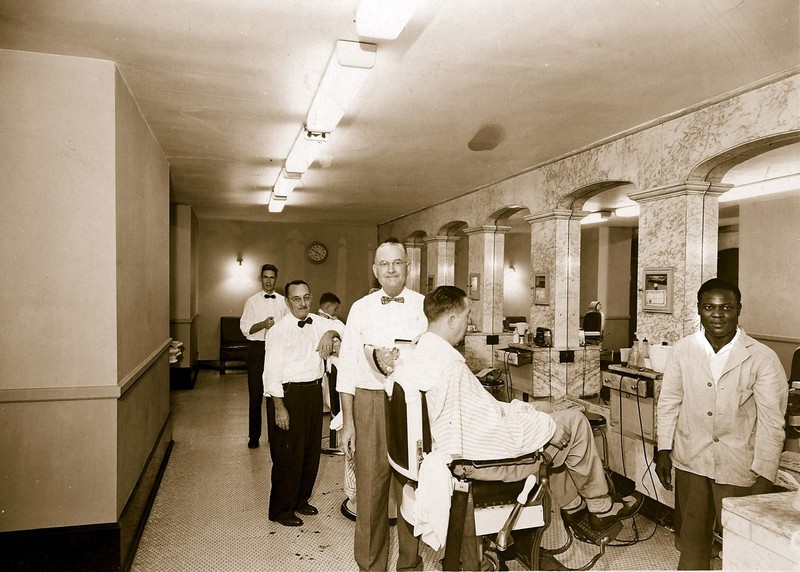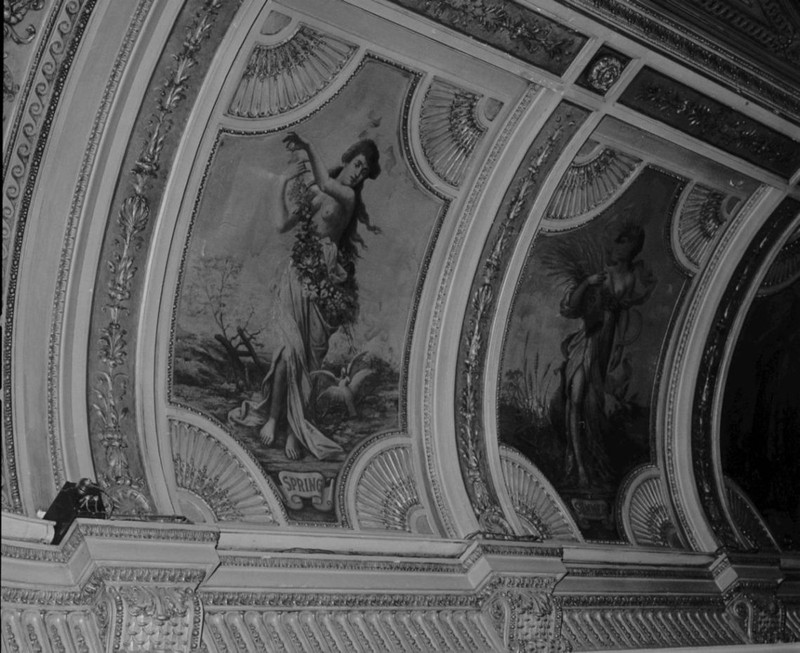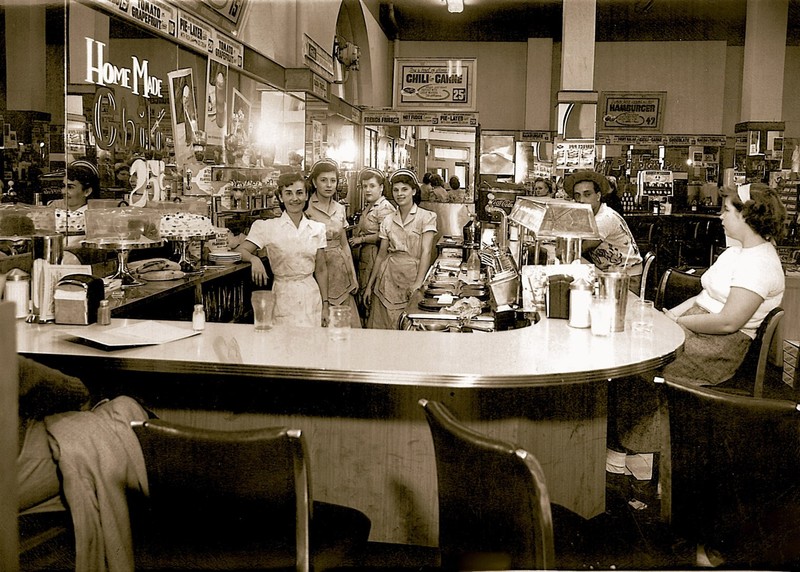 Backstory and Context
The Oliver Hotel was a beautiful building made from a steel frame and hollow tile arches. The Oliver Hotel cost $600,000 to complete and held 40,000 people. The hotel would hold many events and parties because of it's beauty. The first two floors were public, the lobby consisted of amazing Italian renaissance style artwork and gold trim. The ceilings were painted with women who represented the four seasons and air, fire, water, and earth.
The Oliver Hotel had amazing amenities which had drawn people to stay. Some of these amenities were butlers, a bakery, a fleet of Western Union deliverymen, a drug store with soda and snacks, and even an in-house barbershop.
Just two years after opening, in 1901, the Wesleyan University baseball team reserved rooms overnight for their game against Notre Dame. When the team went to check in to the Oliver Hotel all players were accepted, except one. The teams star catcher, Charles Thomas was denied by the clerk because he was African American. Then coach, Branch Rickey stepped in to deal with the problem and was able to negotiate with the clerk to allow Charles to go up to his room and wait. This day changed the way Branch Rickey looked at social injustice forever, and Branch vowed that if he was in a position to make change, he would.
Later in his career, Branch Rickey was general manager for the Brooklyn Dodgers. Here he had the power to make that change he vowed. In 1945, he signed Jackie Robinson. By 1947, Robinson was playing in the big leagues and would win Rookie of the Year and Most Valuable Player.
The Oliver Hotel was known for its beauty and extravagance, but most don't know about its role in changing baseball, and America forever.
Sources
Smith, Jordan. Oliver Hotel - South Bend, IN, Cardboard America. December 14th 2016. Accessed December 10th 2019. https://cardboardamerica.org/2016/12/14/oliver-hotel-south-bend-indiana/.
Branch Rickey: A Matter of Fairness. , UM News Service. USA. 2013. UM News Service (Youtube).
Image Sources
https://cardboardamerica.org/2016/12/14/oliver-hotel-south-bend-indiana/

https://cardboardamerica.org/2016/12/14/oliver-hotel-south-bend-indiana/

Additional Information