Gravesite of Sister Thecla Shiel
Introduction
Sister Thecla Shiel was an Ursuline Sister of Louisville, a teacher, a professor, a published writer, and a philanthropist. Born in Pennsylvania in 1911, Sister Thecla made societal contributions all across Kentucky and the United States during her 76 years as an Ursuline Sister. She is most well known for her co-authorship of The Responsible Citizen, which was a school textbook for junior high and high school students. Sister Thecla died at the age of 92 at the Ursuline Marian Home in Louisville and is buried at the nearby St. Michael's Cemetery.
Images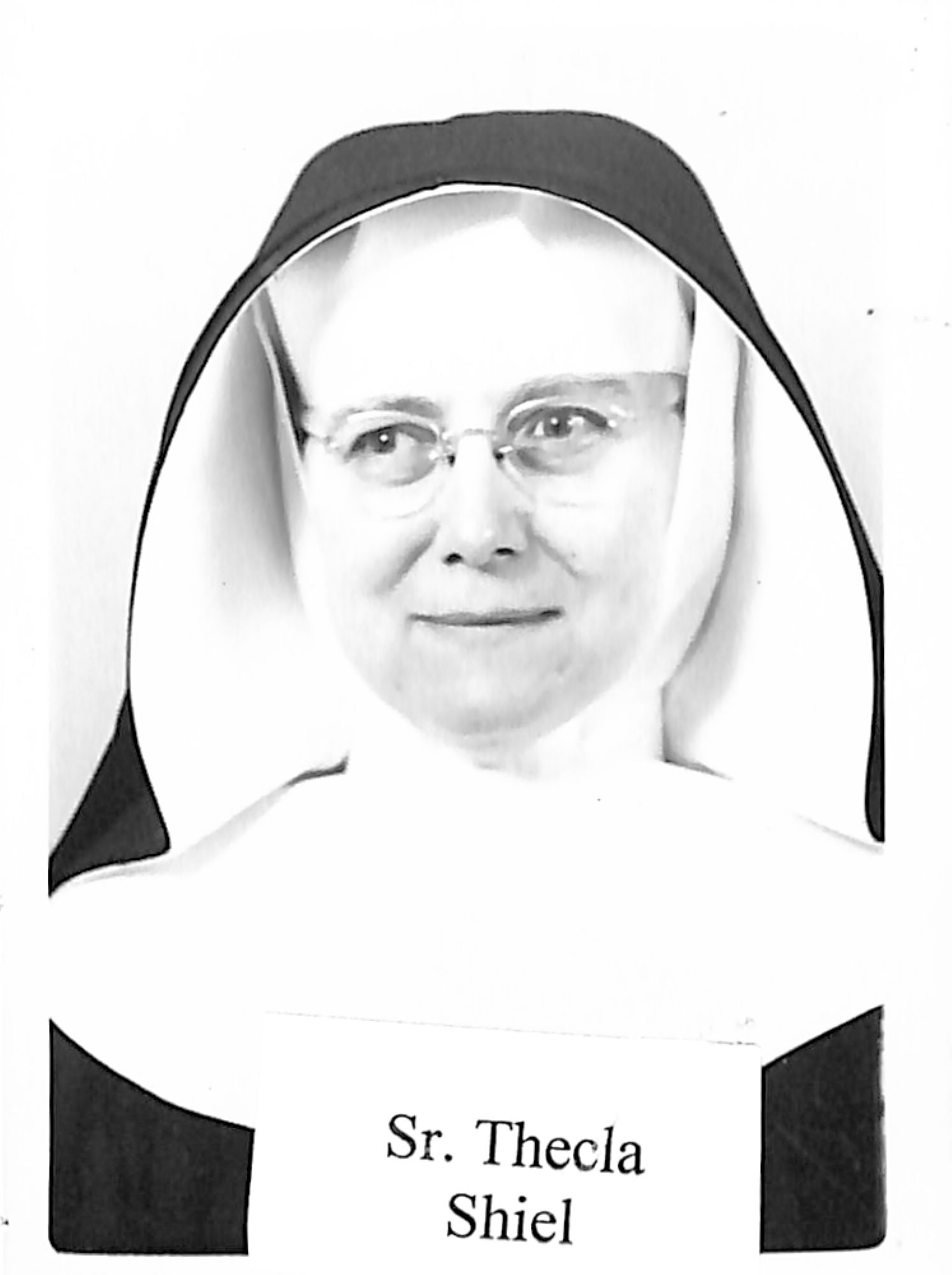 Sister Thecla in post Vatican II veil.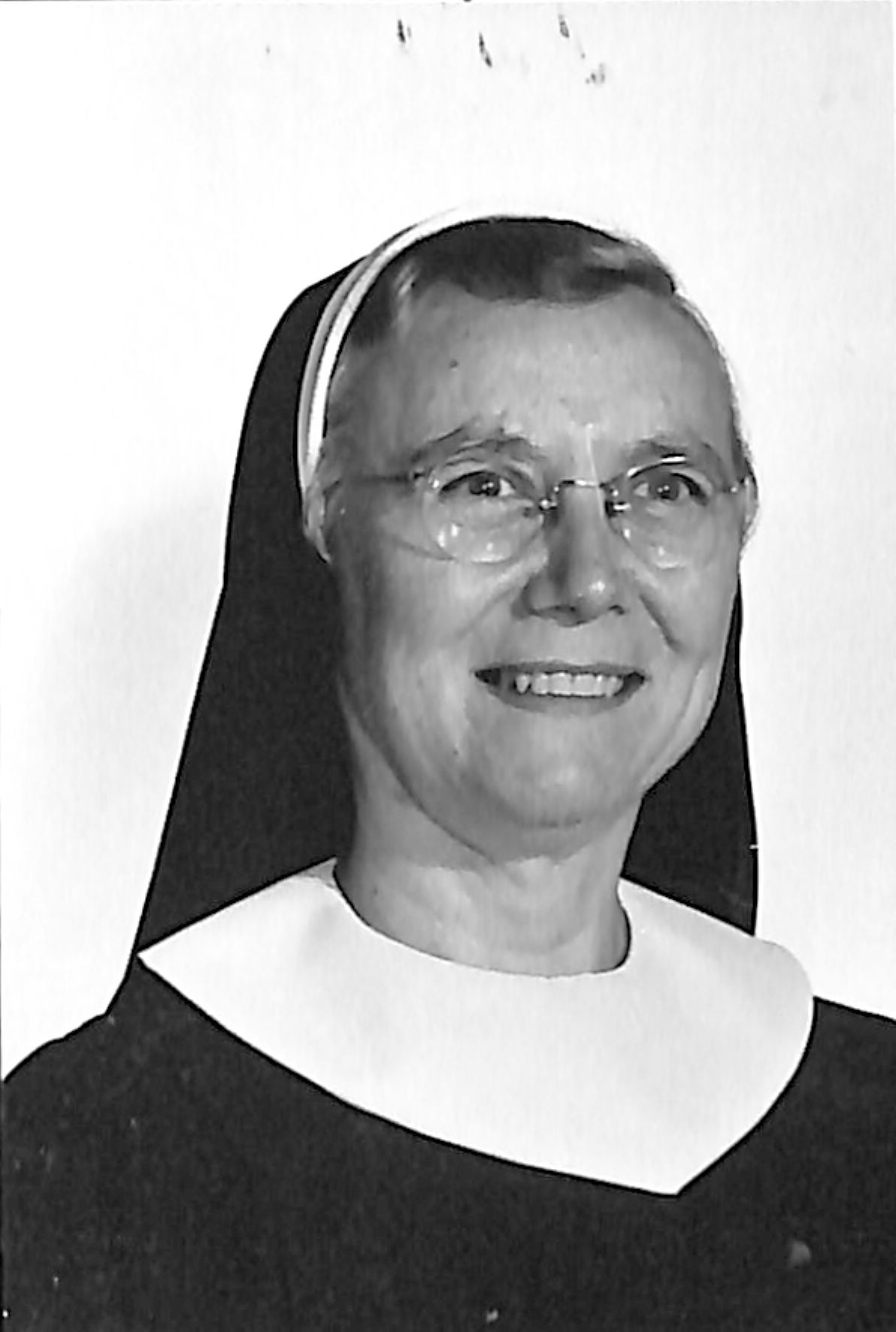 Sister Thecla without traditional habit.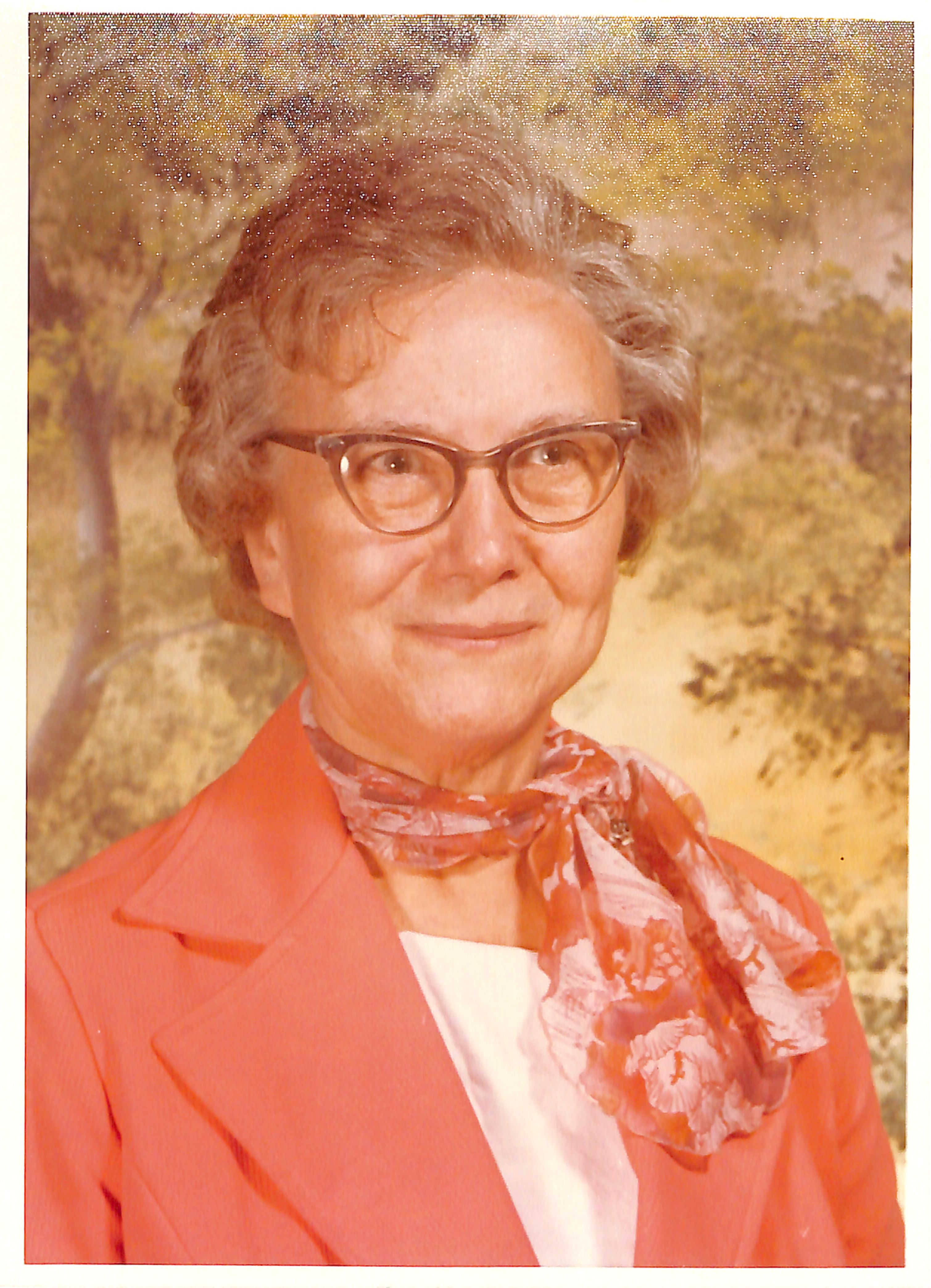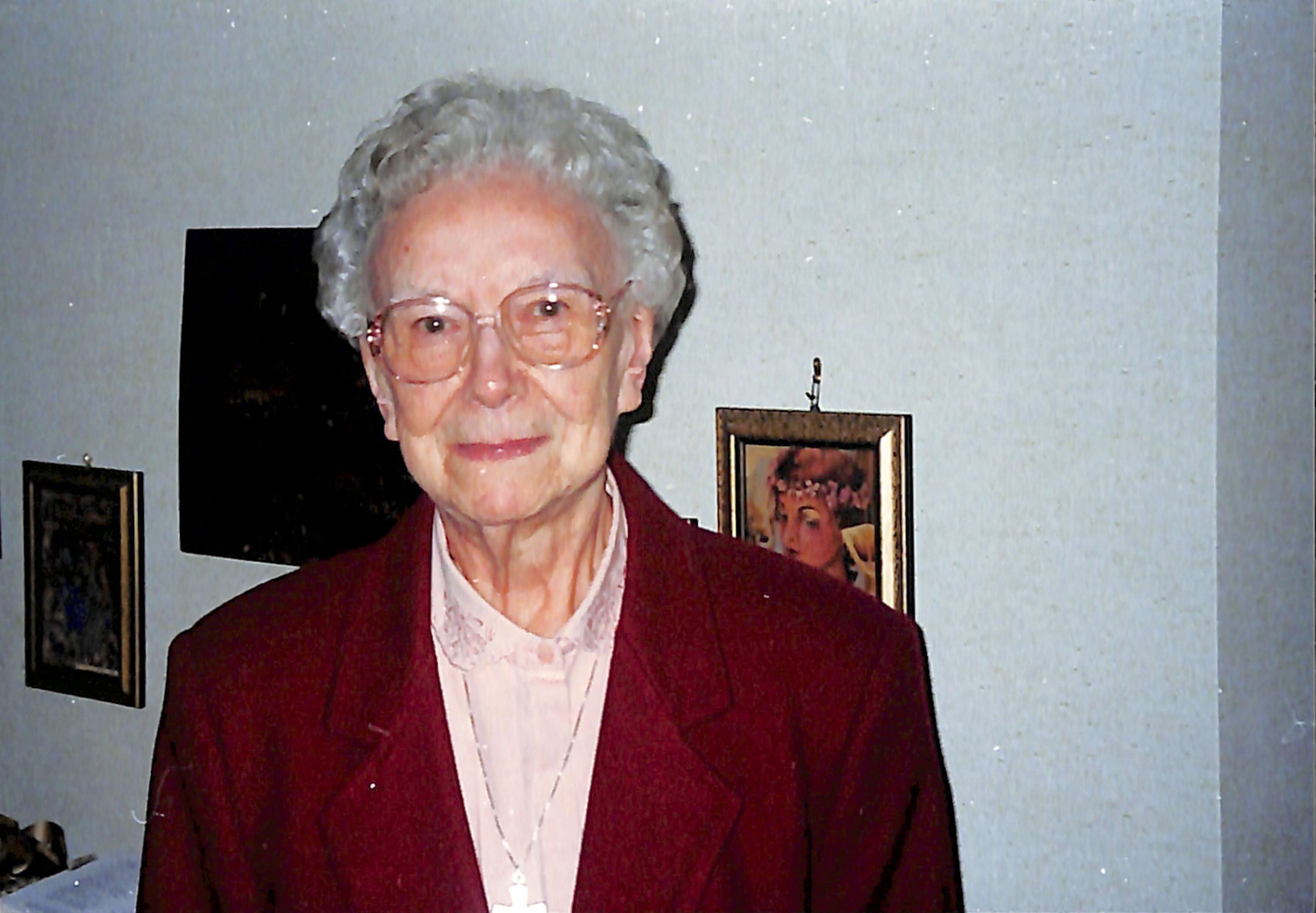 Backstory and Context
Sister Thecla Shiel was born on April 28th,1911 in Frances Mine, a small coal mining town outside of Burgettstown Pennsylvania. Her father was an English immigrant and miner and supported her mother and six siblings. At fourteen, Sister Thecla boarded a train in Morgantown, West Virginia, that took her to Louisville, Kentucky. In Louisville, she joined the Ursuline Nuns of the Immaculate Conception and lived at the Boniface Sister House for nine years.
 In 1934, Sister Thecla was sent to New Staitsville, Ohio, to teach and run various small schools. During her time in Ohio, she developed a passion for social issues, and brought her newfound passion back to Louisville in 1944.
This time in Louisville, she taught at one of the largest schools in the city, Our Mother of Sorrows. Along with teaching at Our Mother of Sorrows, Sister Thecla was also principal and house superior.
During her summers, Sister Thecla spent her time at St. Louis University working towards a
master's degree in Administration. In 1961, she became principal of Our Lady of Lourdes in Louisville. Shortly after, she co-authored the textbook The Responsible Citizen with Ursuline Sister Mary Dennis. In 1968, Sister Thecla began an assistant professorship at Bellarmine-Ursuline College.During this time, Sister Thecla traveled to Chicago to work with Chicago Bar Association and the Law in American Society Organization.
In 1972, Sister Thecla accepted a principal position at St. Francis De Sales in Morgantown, West Virginia. Along with running St. Francis, she opened Christian Help, a non-profit, in 1975. Just a few years later, Sister Thecla left her principal position to work full time at Christian Help. In 1980, she suffered a severe fall, limiting her ability to help at the non-profit.
The following winter, Sister Thecla moved to Lompoc, California. In Lompoc, she became parish minister of La Purisima Conception from 1981 to 1990. In 1990, Sister Thecla moved back to Louisville and retired to the
Ursuline Mother House. Near the turn of the century, she was moved to the Ursuline Marian House due to her declining health. On May 16th, 2003 Sister Thecla passed away at the Marian House, and was buried at St. Michael's Cemetery.
Sources
Sister Thecla Shiel OSU Obituary ,Courier- Journal, May, 18, 2003. Accessed December 10th 2019. https://www.legacy.com/obituaries/louisville/obituary.aspx?n=thecla-shiel&pid=1021524.
Sister Thecla Shiel, Vignettes of a Family as Envisioned by One Member and Given as Gift to Prosperity, May 1997, Ursuline Sisters of Louisville Archives.
Sandi, MB. "Sister Thecla practices what she preaches." The Union-Post .December 3, 1978.
Image Sources
Ursuline Sisters of Louisville Archives

Ursuline Sisters of Louisville Archives

Ursuline Sisters of Louisville Archives

Ursuline Sisters of Louisville Archives

Additional Information