Moorten Botanical Garden
Introduction
The Moorten Botanical Garden and Cactarium is a privately-owned family estate that has become one of the top attractions in Palm Springs. The Moorten home, known as "Cactus Castle," was the residence of Chester and Patricia Moorten. Chester began his career in entertainment, being one of the first of the "Keystone Cops" and working in Hollywood as a stand-in for actors such as Howard Hughes. Patricia was a biologist who specialized in botany, but Chester shared her passion for plants and wildlife in the Desert. After relocating to the Desert in the late 1930s, the Moortens opened up their estate and collection to the public and created one of the most unique botanical gardens that consists of more than 3,000 different cacti and other desert plants. Moorten Botanical Garden remains in the Moorten family, with Clark, Patricia and Chester's son, overseeing the garden and often welcoming visitors daily.
Images
The Historic Moorten Botanical Garden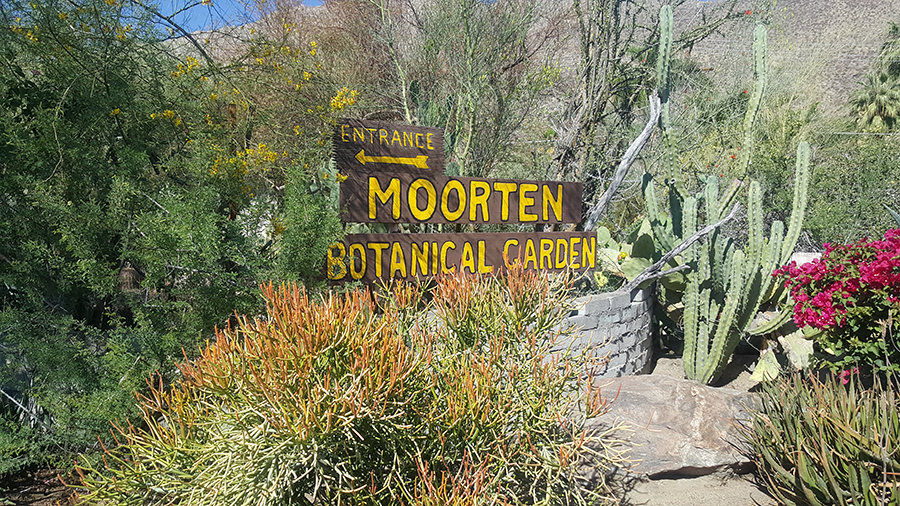 Cactus Castle, The Historic Moorten Home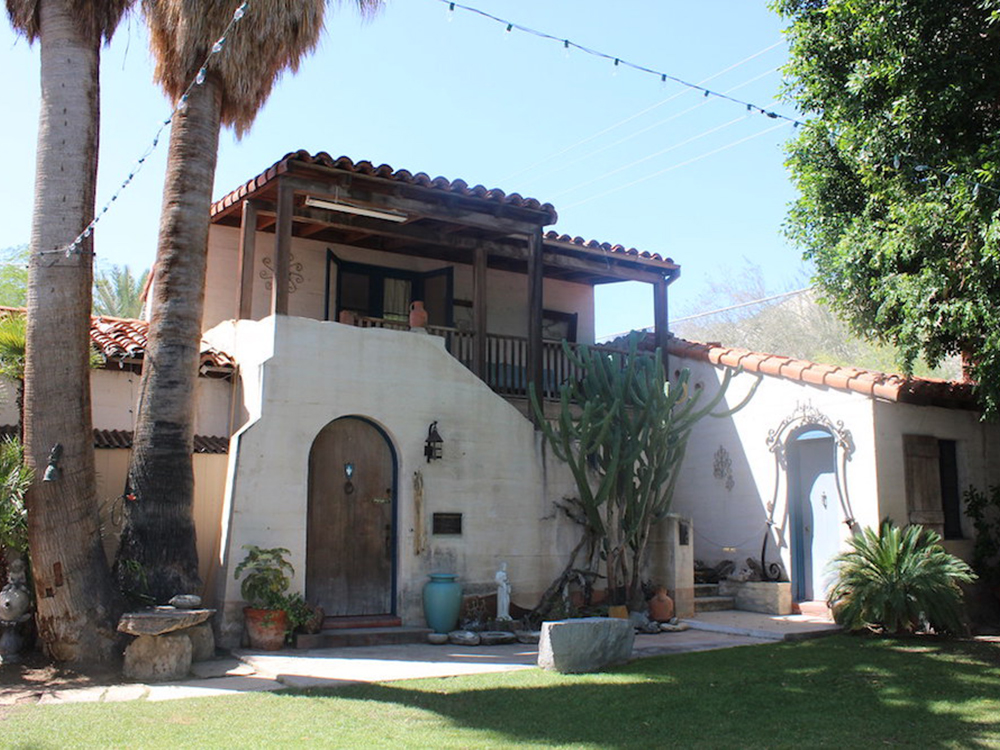 Giant Golden Barrel Cacti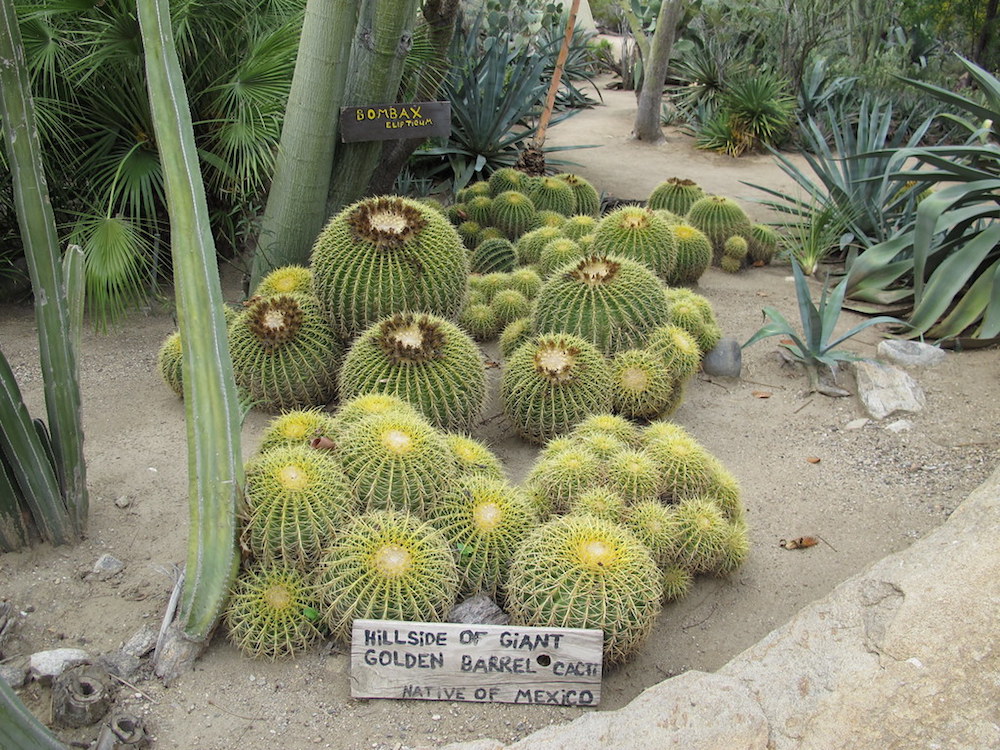 The Moorten Botanical Garden and Cactarium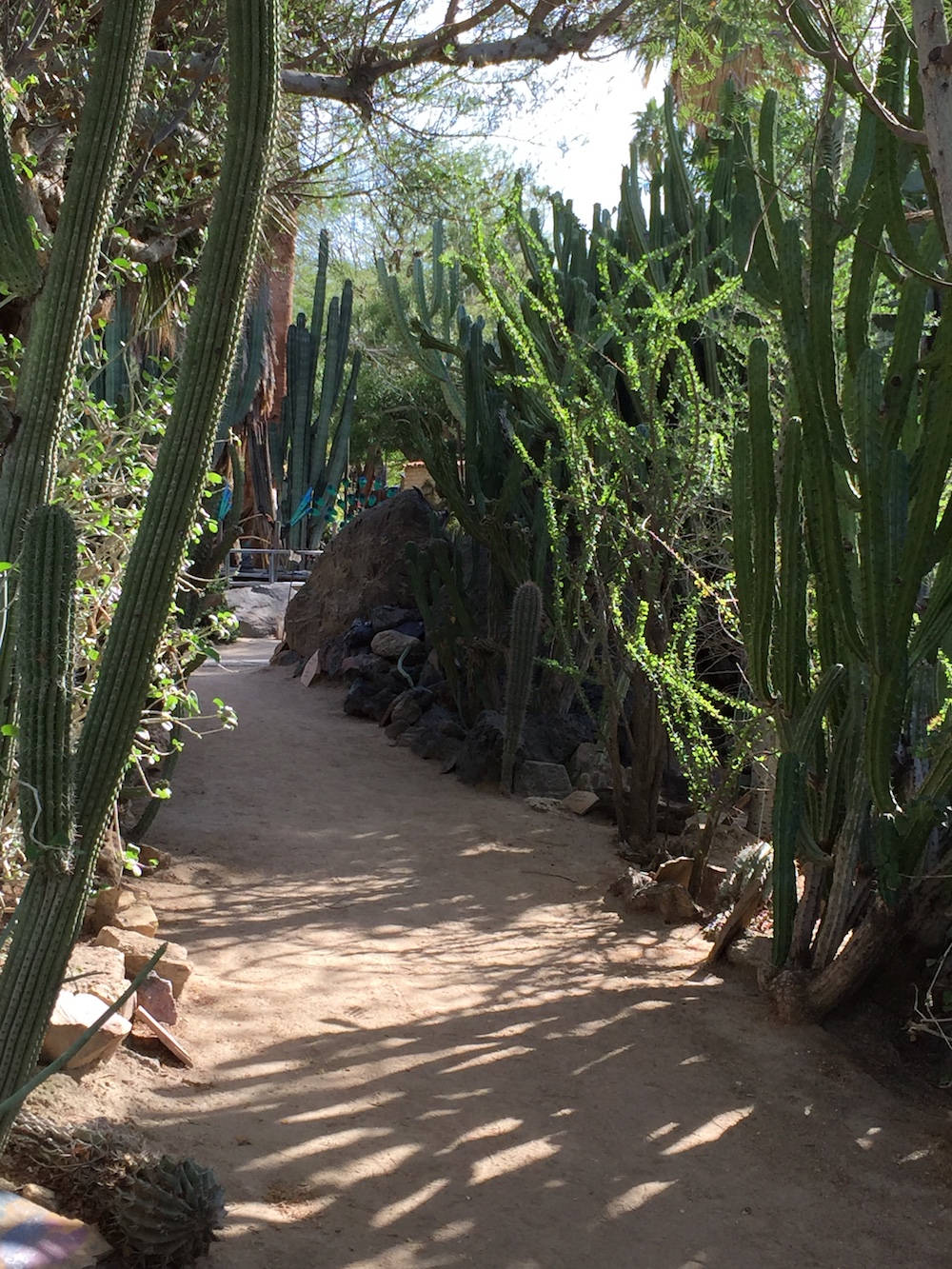 Chester "Cactus Slim" Moorten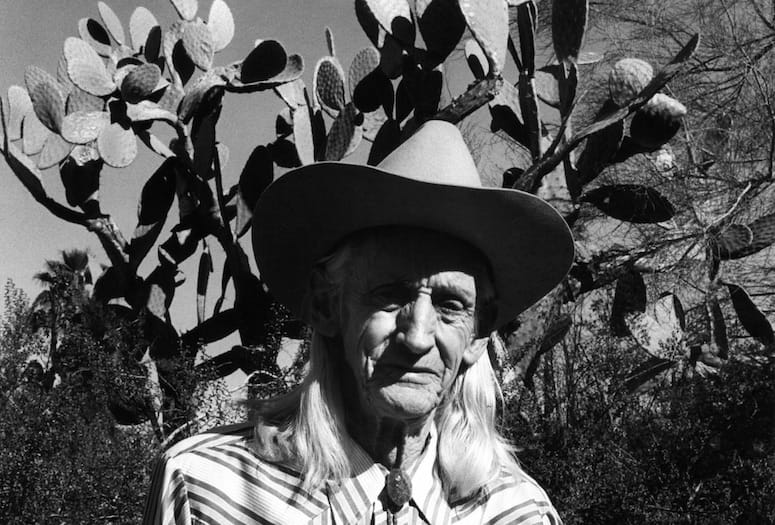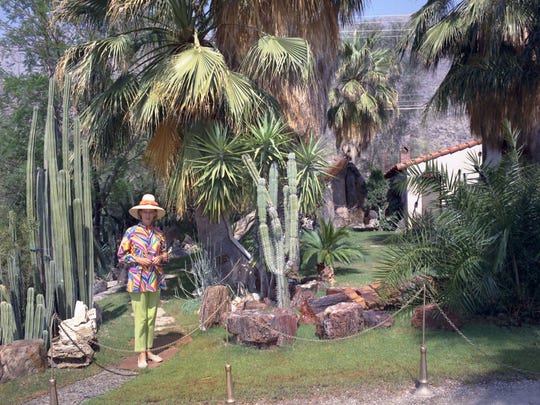 Backstory and Context
Moorten Botanical Garden and Cactarium has been in operation since 1938. Chester Moorten, who earned the nickname "Cactus Slim," began his career in show business, first working as one of the original "Keystone Cops," and then as a stand-in in Hollywood for esteemed actors like Howard Hughes. When Cactus Slim's health began to decline because of a bout with tuberculosis, he and his wife Patricia relocated to an area they both fell in-love with: the Desert. Patricia had long studied botany and both she and Cactus Slim enjoyed wandering around the Desert studying wildlife and collecting varieties of plants. Their collection grew so immense they decided to establish an arboretum on their property and open it for the public to enjoy.
Cactus Slim and Patricia earned such a reputation in the Desert that fellow "Desert Rats" such as Frank Sinatra asked them to design landscapes for their homes, additionally, they worked with Walt Disney in creating the layout for Frontierland at Disneyland. The Moortens were also ardent travelers who would take their son Clark down to Baja and even Guatemala to collect plants. It is the Moortens who coined the term "Cactarium," and their's is the first one in the world. In the Cactarium, visitors find succulents, cacti, and species of Aztecia, Alstromeria, Eurphorbia, and even some Welwitzia mirabilis from Namibia.
In total, the Botanical Garden holds more than 3,000 different species of plants and trees of all shapes and sizes that are placed along a nature trail, along with crystals, exotic rocks, fossils, and gold mining artifacts. The cacti plants are assorted by region of origin: Arizona, Baja, Colorado, the Mojave and Sonora Deserts, South Africa, Texas, and other regions. The Moorten's Mediterranean style home that was built in 1929, dubbed "Cactus Castle," sits in the Palm Grove Oasis and epitomizes classic Palm Springs. The Oasis is a prime location for weddings, concerts, exhibits, and other social events. Clark Moorten continues to keep his parents' legacies alive and thriving, and Moorten Botanical Garden is as popular as ever thanks to the rise of social media. Moorten Botanical Garden and Cactarium is truly a unique, natural gem that reflects the diversity that lives in the Desert.
Sources
Moorten Botanical Gardens, Palm Springs.com. Accessed December 9th 2019. https://www.palmsprings.com/attractions/moorten/.
About Moorten's , Moorten Botanical Garden . Accessed December 9th 2019. http://www.moortenbotanicalgarden.com/.
Perry, Kevin. Historic Moorten Botanical Garden and Cactarium Palm Springs Landmark since 1938, Visit Palm Springs . May 13th 2019. Accessed December 9th 2019. https://www.visitpalmsprings.com/blog/historic-moorten-botanical-garden-and-cactarium.
Image Sources
Visit Palm Springs

Moorten Botanical Garden

Moorten Botanical Garden

Moorten Botanical Garden

Palm Springs Life

Desert Sun

Additional Information