Cathedral of Saint John the Evangelist
Introduction
This historic cathedral, completed in 1916, is listed on the National Register of Historic Places. It is the third church built on the site donated by Jean Mouton in 1821, when Lafayette was the town of Vermilionville. Nearby St. John Cemetery is the oldest in the city of Lafayette. The high water table in South Louisiana makes aboveground burial a necessity in most places in the region.
Images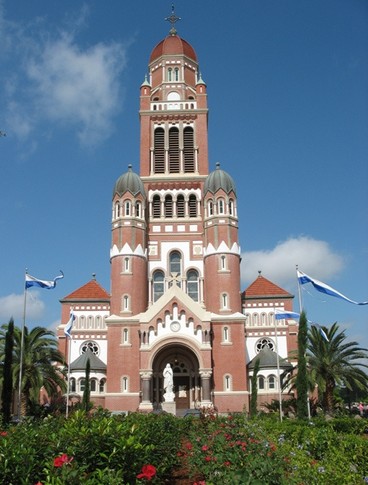 Backstory and Context
The Cathedral Museum, located inside the Cathedral Center, features memorabilia of the early bishops of the diocese and pastors of the Cathedral, historical documents, liturgical vestments, and vessels of the pre-Vatican II era. The museum also commemorates the persons and events that contributed to the history of St. John Cathedral Parish which spans 185 years. Included in the exhibit are the official diocesan and papal documents which established both the parish in 1821 and the diocese in 1918. In addition to photographs and books of priests who have served in the parish are memorabilia of notable persons who are buried in the church or its cemetery.
Additional Information