Site of the First Little Free Library
Introduction
Little Free Libraries have quickly become a worldwide phenomenon since the first one was created back in 2009. The simple motto of "Take a book + Share a book" has become well known as the little structures have become common sights in so many locations. The Little Free Library organization offers a wealth of information for siting, building, promoting, and maintaining these increasingly popular book sharing amenities.
Images
Little Free Library and Bench located at 205 Davidson Street in Madison, WI.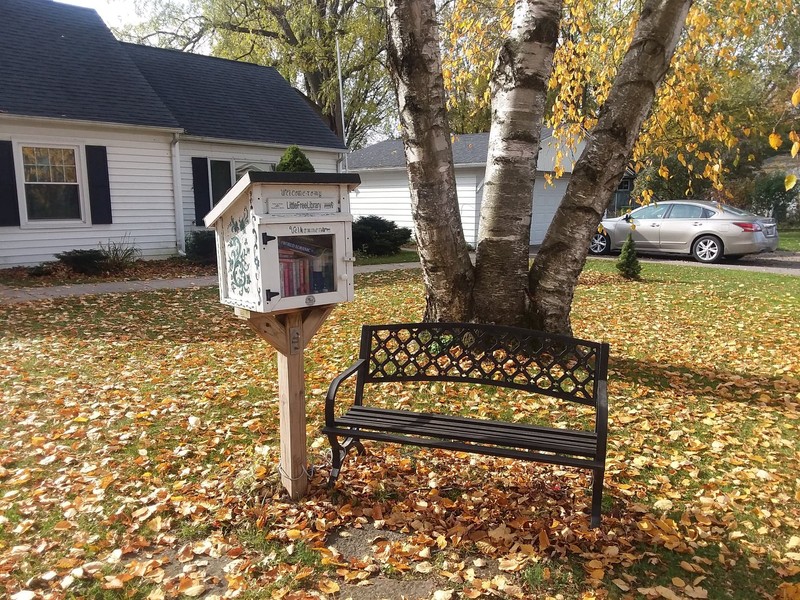 Bumper sticker on bulletin board at the Stoughton (Wisconsin) Public Library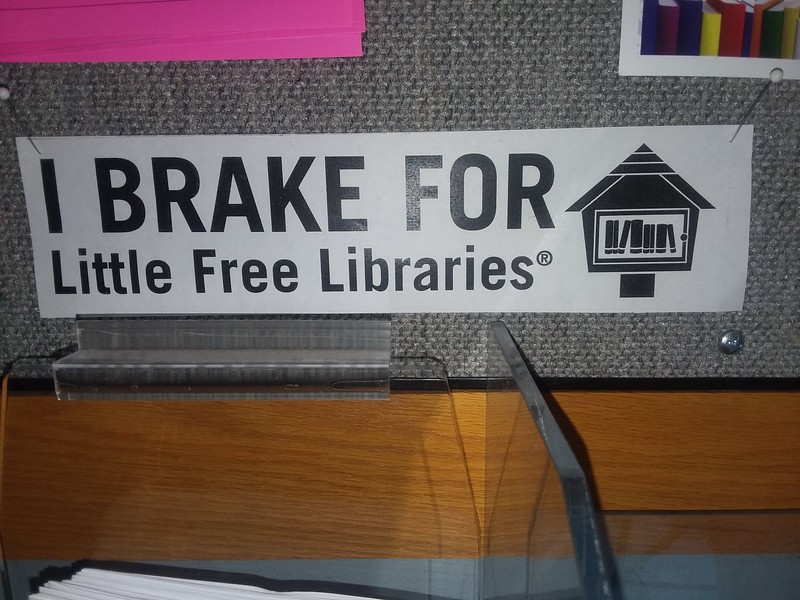 Little Free Library at entrance to UW Health East Clinic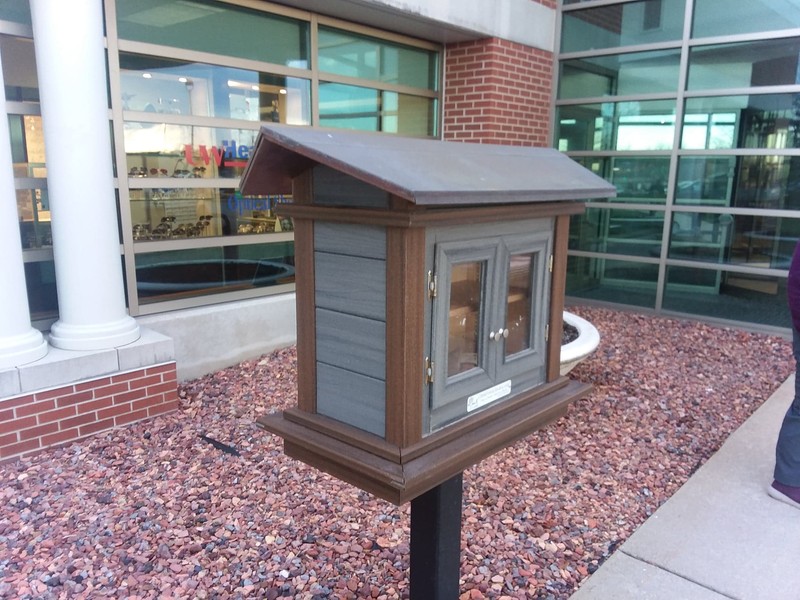 Backstory and Context
The first Little Free Library appeared in Hudson, Wisconsin in 2009. Todd Bol created it as a tribute to his late mother, Esther Bol, who had been a book lover and a school teacher. The structure was made to resemble a one room school house in her honor. 
Within four years, there were approximately 5000 Little Free Libraries (LFLs) registered. They were located in all 50 states of the US, as well as 40+ countries around the world. The most recent data available show that there are more than 90,000 registered LFLs in 91 countries worldwide.
Todd Bol went on to start a non-profit, Little Free Library organization to inspire reading, encourage creativity, and build community. The organization has become a clearinghouse for all activities related to Little Free Libraries. People or groups who have built, registered and maintain LFLs are considered to be "stewards" of the LFLs. Prospective stewards are encouraged to use the organization's website to plan their LFLs, from which it is possible to buy kits for building libraries, or even a fully assembled version that is crafted at Little Free Library headquarters by employees of the organization. Once an LFL is constructed, stewards are encouraged to add it to the official map. 
The organization offers information and guidance about possible hurdles resulting from local zoning laws and ordinances. Tips are given for researching any requirements that would affect the placement of an LFL. Stewards still have to be concerned about restrictions even if their LFL is already up and running because the local government can require it to be taken down if it violates codes or ordinances.
The LFL organization does more than help stewards construct and keep track of all the individual installations. It has also "spearheaded literacy initiatives such as its Action Book Club, whose members read books together and then perform community service projects. LFL also promotes literacy by sponsoring projects and programs in collaboration with businesses and organizations. Among the partners it has worked with are Books for Africa, Coffee House Press, the New York Times Learning Network, and Penguin Random House."
LFLs can be a catalyst for community-building as well. As public librarian Michael Stephens wrote, "[an LFL] has turned strangers into friends and a sometimes impersonal neighborhood into a community. It has become a mini-town square..." Stephens encourages public librarians to become involved with the promotion of LFLs in nearby neighborhoods to strengthen community bonds, which can be beneficial for the area public libraries as well.
Sources
Aldrich, Margaret. Little Free Library Book . Coffee House Press, 2015.
Little Free Library. Accessed December 6th 2019. https://littlefreelibrary.org/.
Kirch, Claire. Building Momentum for Little Free Libraries. Publisher's Weekly. February 11th 2013. 10.
Kirch, Claire. Little Free Library Marks a Decade of Book Sharing. Publishers Weekly. May 27th 2019. 5.
Stephens, Michael. Little Free Libraries. Library Journal. September 15th 2012. 32.
Image Sources
Personal photo

Personal photo

Personal photo

Additional Information