Franklin School & Elizabeth Gurley Flynn
Introduction
Elizabeth Gurley Flynn, also known as the "Rebel Girl" (August 7, 1890 - September 5, 1964), was a political activist and labor organizer. She was a devotee of both workers' empowerment and women's equality, and took place in many public demonstrations. In 1906 she joined the International Workers of the World (IWW), and a year later left her education for a life of abolition. She has been acknowledged as the best-known female leader of the IWW.
Images
Elizabeth Gurley Flynn of the IWW.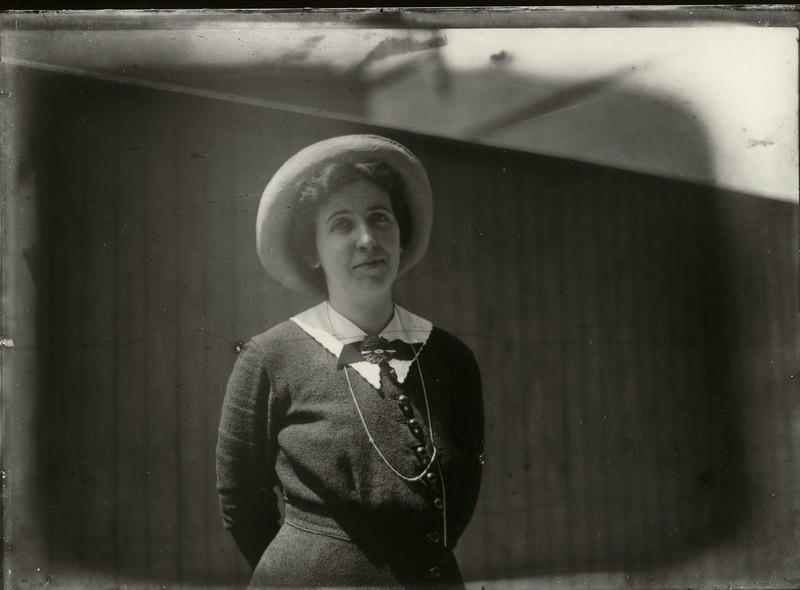 Elizabeth Gurley Flynn, around 1920.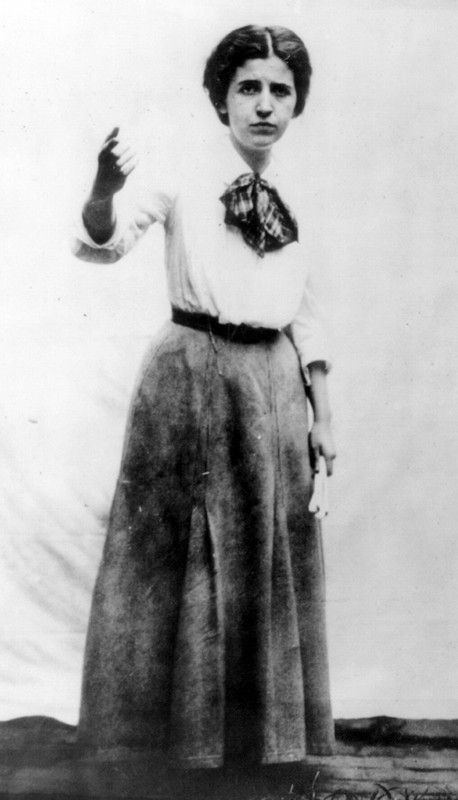 Backstory and Context
In 1909, at the age of nineteen, Elizabeth Gurley Flynn arrived in Spokane, WA. Already a self-proclaimed socialist, Flynn was immediately drawn to the cause and actions of the IWW. Her socialist activity began with direct action in defense of the freedom to speak, assemble, and organize. For an entire year (1909-1910) she became involved with numerous conflicts of free speech demonstrations. The most famous of these street demonstrations resulted in the 1909 Free Speech Fight, which landed five hundred Wobblies in Spokane's jails.
It began with Spokane officials growing weary of what they saw as radical unionization. Spokane was then a major hub of the Pacific Northwest, for obtaining employment and labor. The fight developed late in 1908 when the I.W.W. launched an extensive speaking campaign with the slogan "Don't Buy Jobs" in the streets around the Spokane employment agencies. Said agencies had become skilled in the art of swindling men who applied for jobs. The officials decided to invoke an ordinance banning speeches on downtown street corners. Wobblies poured in on freight cars from all over the country, determined to be a part of one of the country's first mass, nonviolent acts of civil disobedience. They took turns standing on soapboxes, being sprayed by Spokane policemen firehoses, and getting arrested. Flynn was arrested and tossed in jail along with hundreds of other Wobblies.
After the city jail was overflowing with Wobblies, many more were imprisoned in the "Franklin school". Franklin School, known today as Franklin Elementary School, was built in 1889. Originally located on Front and Grant Streets, the school has since been relocated and remodeled. In 1909, the building had been abandoned and stood vacant. With the railroad, lumber, mining, and orchard industries nearby, physical laborers were in high demand. Many of these working class people were migratory immigrants, and many others were Spokane citizens. All of them were trying to feed themselves and their families. Often the IWW leaders and members were arrested and jailed for encouraging rebellion. Flynn saw defending them and raising funds for their families as crucial. She also worked to secure plausible lawyers if necessary. Although the building has left its place of socialist action, its historical context is still relevant for the city of Spokane. This Clio entry location represents the relocated and remodeled version of that original building.
In addition to Spokane, Washington Flynn was also involved in conflicts over free speech in Missoula, Montana (1908). For seven years (1919-1926), she worked for seven years to gain public support for imprisoned anarchists Niccola Saco and Bartolomeo Vanzetti. During this period she was also involved in organizing the Workers Defense Union to aid victims of the Palmer Raids, and helped establish the American Civil Liberties Union (ACLU). While the ACLU later ousted her in 1940 because of her Communist party recognition, she was reinstated in 1976. Through the ACLU Flynn mobilized workers, mostly impoverished or disadvantaged immigrants, women, and children.
Flynn was not only a gifted orator, but talented writer as well. She wrote articles for the both the IWW and the socialist press. Flynn helped draw national attention to pressing local conflicts, by publicizing the existence of the IWW and exposing a biased justice system, abusive police tactics, and horrific jailing conditions. Being witness to Spokane's unlawful treatment of the men who were arrested for speaking, taught Flynn to view the state as an enemy rather than an ally to workers in a capitalist society. The events in Spokane seemed to reiterate the issue that local authorities supported the rights of business men and property owners, not the migrant workers who possessed little collective power.
Shortly after the Spokane street speeches, Flynn was asked by the IWW to lead another fight down in California. Although Flynn had left, the atmosphere of social action lingered in the Pacific Northwest. Inspired by the prior violence and unrest, some employers worked to improve labor environments. Spokane became once again untroubled by employer grievances. She has since had numerous books written about her, as well as a song by fellow IWW member and activist Joe Hill. She has become a major influence in both labor movements and feminism.
Sources
Elizabeth Gurley Flynn: American Activist, Encyclopedia Brittanica. September 1st 2019. Accessed December 5th 2019. https://www.britannica.com/biography/Elizabeth-Gurley-Flynn.
Kershner, Jim. Labor day retrospective: Spokane's labor roots run deep, The Spokesman-Review. September 4th 2017. Accessed December 5th 2019. https://www.spokesman.com/stories/2017/sep/04/labor-day-rhetrospective-spokanes-labor-roots-run-/.
Kizer, Benj. H.. Flynn, Elizabeth Gurley (1890-1964), HistoryLink.org. May 7th 2005. Accessed December 5th 2019. https://historylink.org/File/7309.
Prager, Mike. Franklin Elementary up for historic listing as part of Spokane school bond improvements, The Spokesman-Review. March 8th 2017. Accessed December 5th 2019. https://www.spokesman.com/stories/2017/mar/08/franklin-elementary-up-for-historic-listing-as-par/.
Raye, Janet. Hellraisers Journal: "We can keep up the fight all winter.", weneverforget.org. December 3rd 2019. Accessed December 5th 2019. http://www.weneverforget.org/hellraisers-journal-we-can-keep-up-the-fight-all-winter-elizabeth-gurley-flynn-reports-from-spokane-free-speech-fight/.
Shute, Brian. The Spokane Free Speech Fights, Accessed December 5th 2019. http://www.drshute.com/archives/000097.html.
Vapnek, Lara. Elizabeth Gurley Flynn: Modern American Revolutionary. Edition 1. Routledge, 2015.
Image Sources
https://search.creativecommons.org/photos/3738d203-3811-4b78-996c-6210dd21b644

https://commons.wikimedia.org/wiki/Elizabeth_Gurley_Flynn#/media/File:Elizabeth_Gurley_Flynn_point.jpg

Additional Information