Cheyenne Mountain NORAD Complex
Introduction
The Cheyenne Mountain Complex is located at the Cheyenne Mountain Air Force Station also known as CMAFS, a short distance from NORAD, North American Aerospace Defense Command, and US Northern Command headquarters at Peterson Air Force Base in Colorado Springs, Colorado. Cheyenne Mountain Air Force Station falls under Air Force Space Command. In the heat of the Cold War in the late 1950s. It was idealized to be command and control center and as well as a defense against long-range Soviet bombers.The Army Corps of Engineers overlooked the the excavation of Cheyenne Mountain and the construction of an operational center within the mountain. It eventually became fully operational as the NORAD Combat Operations Center on Feb. 6, 1967.
Images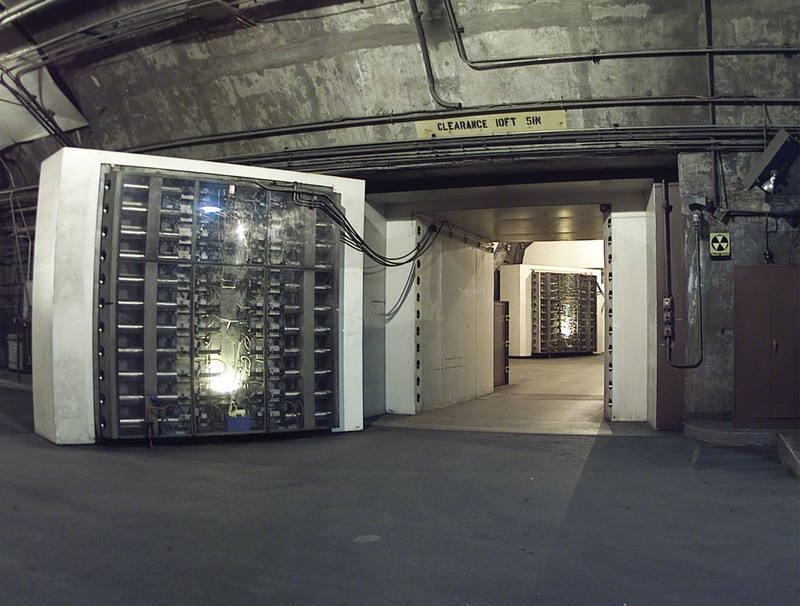 Backstory and Context
Over the years, the installation came to house elements of NORAD, U.S. Strategic Command, U.S. Air Force Space Command and U.S. Northern Command. This combination of organizations became to be known as the Cheyenne Mountain Operations Center (CMOC). Many different centers supported the missions of aerospace warning and aerospace control of NORAD and provided warning of ballistic missile or air attacks against North America. NORAD's focus and facilities have both evolved to meet the possible threats of this century. On July 28, 2006, the Cheyenne Mountain Directorate was re-designated as the Cheyenne Mountain Division. It then made a mission to assist in establishing a NORAD and US Northern Command combined Command Center within the headquarters building at the Peterson Air Force Base in Colorado Springs, CO.
On May 12, 2008, it was the fiftieth anniversary of the NORAD agreemen. It was the Command Center located within Cheyenne Mountain Complex was officially re-designated as the NORAD and USNORTHCOM Alternate Command Center. The Cheyenne Mountain Division of NORAD and USNORTHCOM was re-designated as the J36 branch within the NORAD and USNORTHCOM's Operations Directorates.
Additional Information