Railroad Room
Introduction
A companion of the 440 Locomotive outside, the Railroad Room offers more details about Antigo's rich historical connections to the railroad industry. Antigo grew up as a railroad town, raised up by the Chicago & Northwestern Railroad Company as a hub for freight and passenger traffic throughout northern and eastern Wisconsin. This room features uniforms, dioramas, maps and photographs that help bring Antigo's golden age back to life.
Images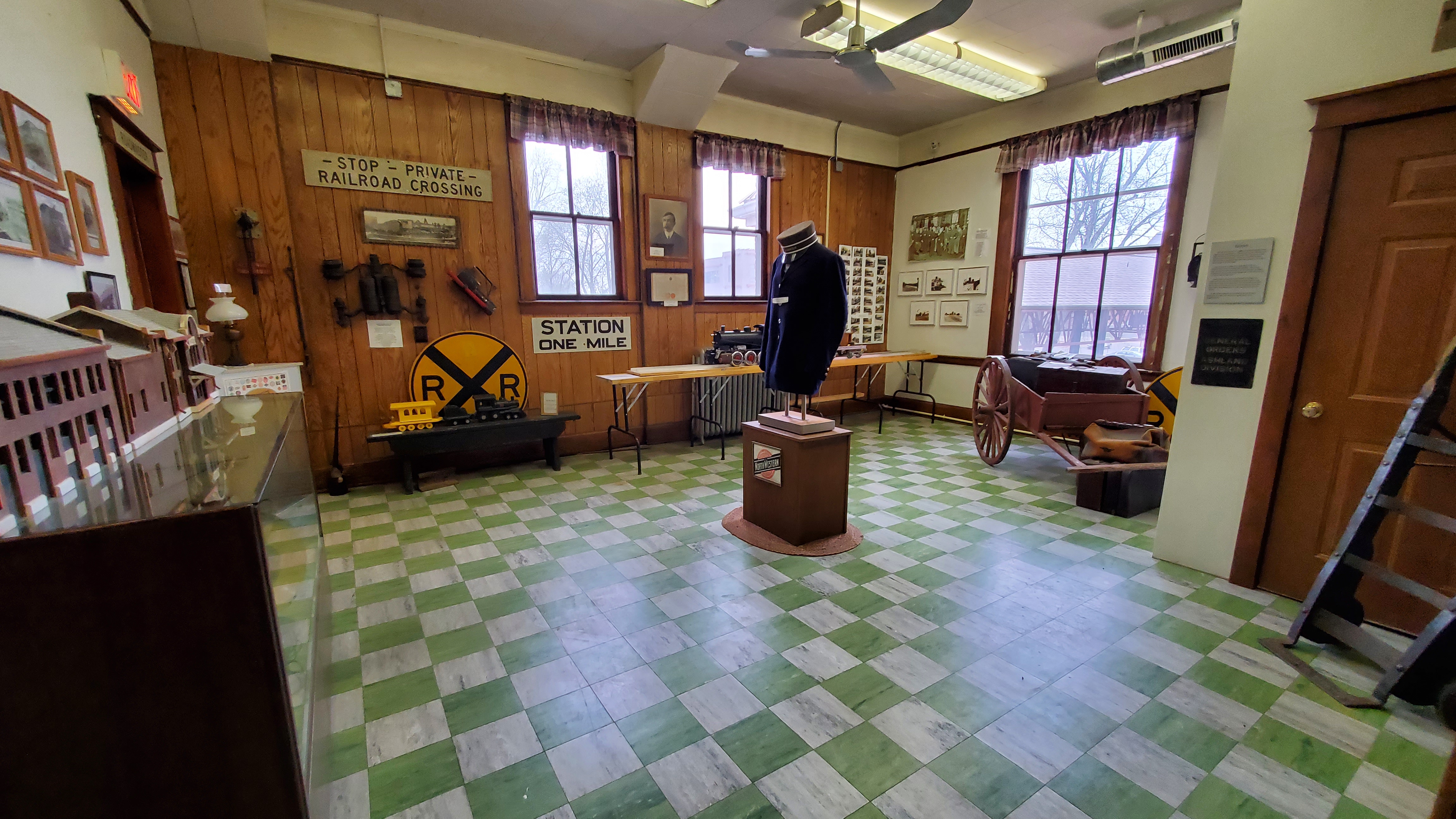 Antigo was a major rail hub for the Chicago & Northwestern Railroad throughout the first half of the 20th century. In the 1940s the C&NW used the image of Pete Rasmussen, the stationmaster at nearby Summit Lake, in a nation-wide campaign to promote the importance of the railroad in the war effort.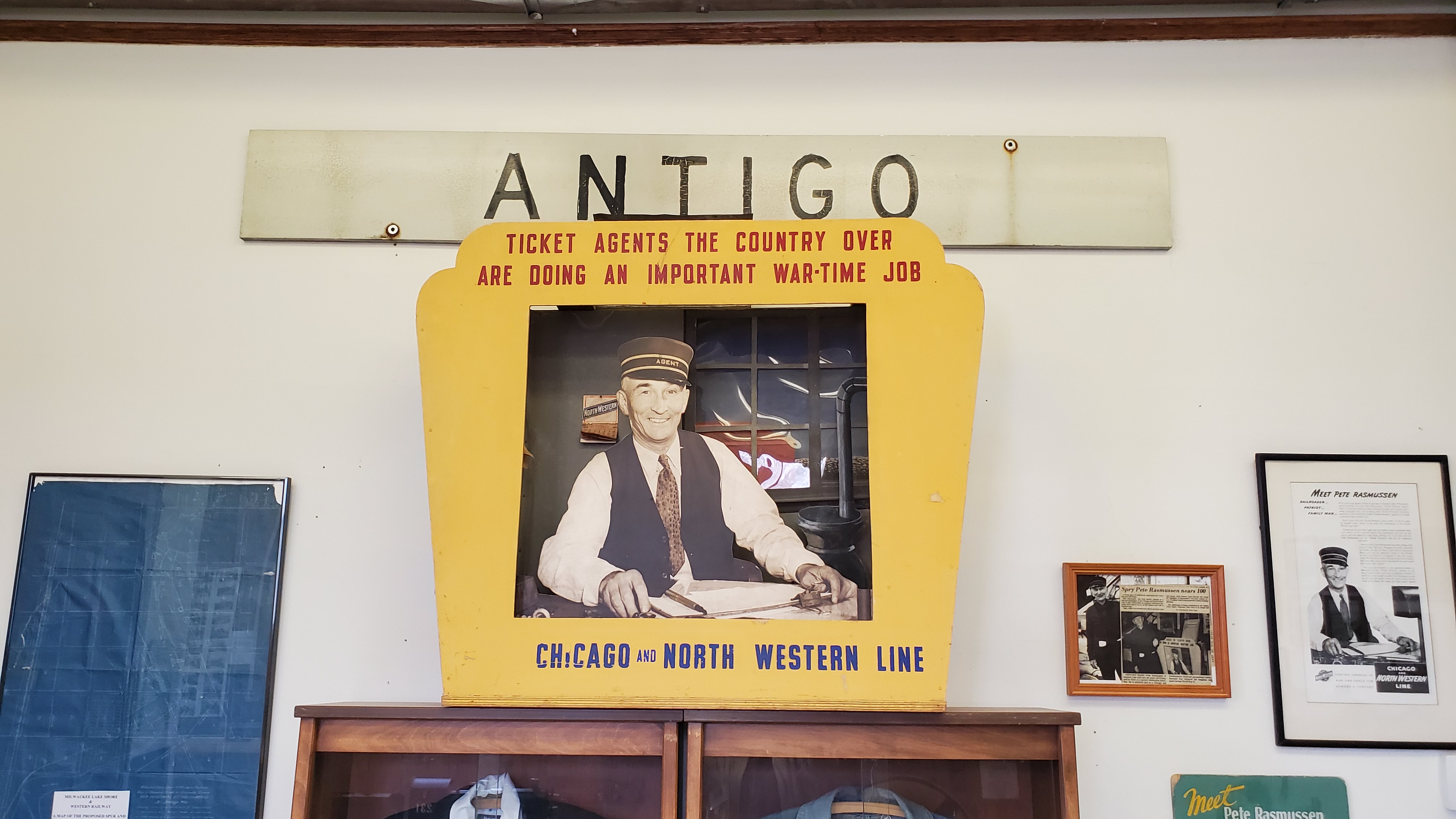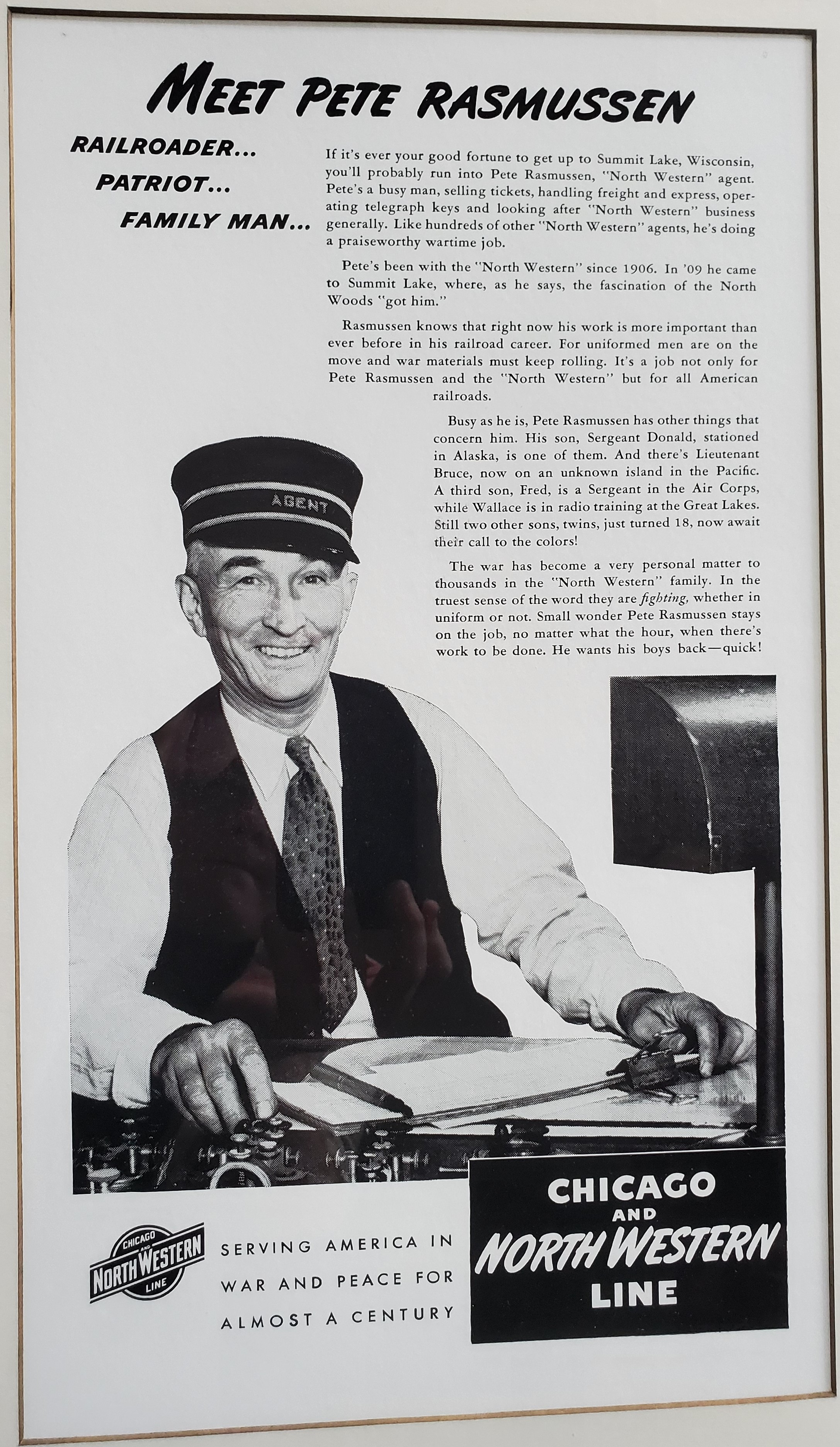 Backstory and Context
During its peak in the 1940s, upwards of 80% of Antigo families had at least one member employed in some capacity by the Chicago & Northwestern Railroad Company ("the C&NW") - the importance of the Company, and the national railway system at large, to Antigo's history cannot be understated. The town's founder, Francis Deleglise, hinged his plans to found Antigo on convincing the Milwaukee, Lake Shore and Western Railroad (MLS&W) to change course to travel through what would become Antigo, and by 1907 the town was the headquarters of the C&NW's Ashland Division encompassing much of the state's northwestern quarter.
The museum's Railroad Room is meant to supplement the much larger steam locomotive exhibits located just outside, visible from the window. Dioramas, maps, and photographs detail the railroad's operations and significance in the early 20th century.
Sources
"The Railroad and Langlade County." Langlade County Historical Society. Accessed May 26, 2022. http://www.langladehistory.com/440Locomotive.html.