Lower Level
Introduction
Formerly the children's section of the library, the museum's lower level now displays a diverse range of artifacts, primarily farming and logging equipment, but also a collection of antique camera equipment and various other curios. Fishing, dairying, woodworking, farming, and manufacturing all feature prominently in this section - anybody interested in Antigo's economic and industrial history won't want to miss the lower level.
Images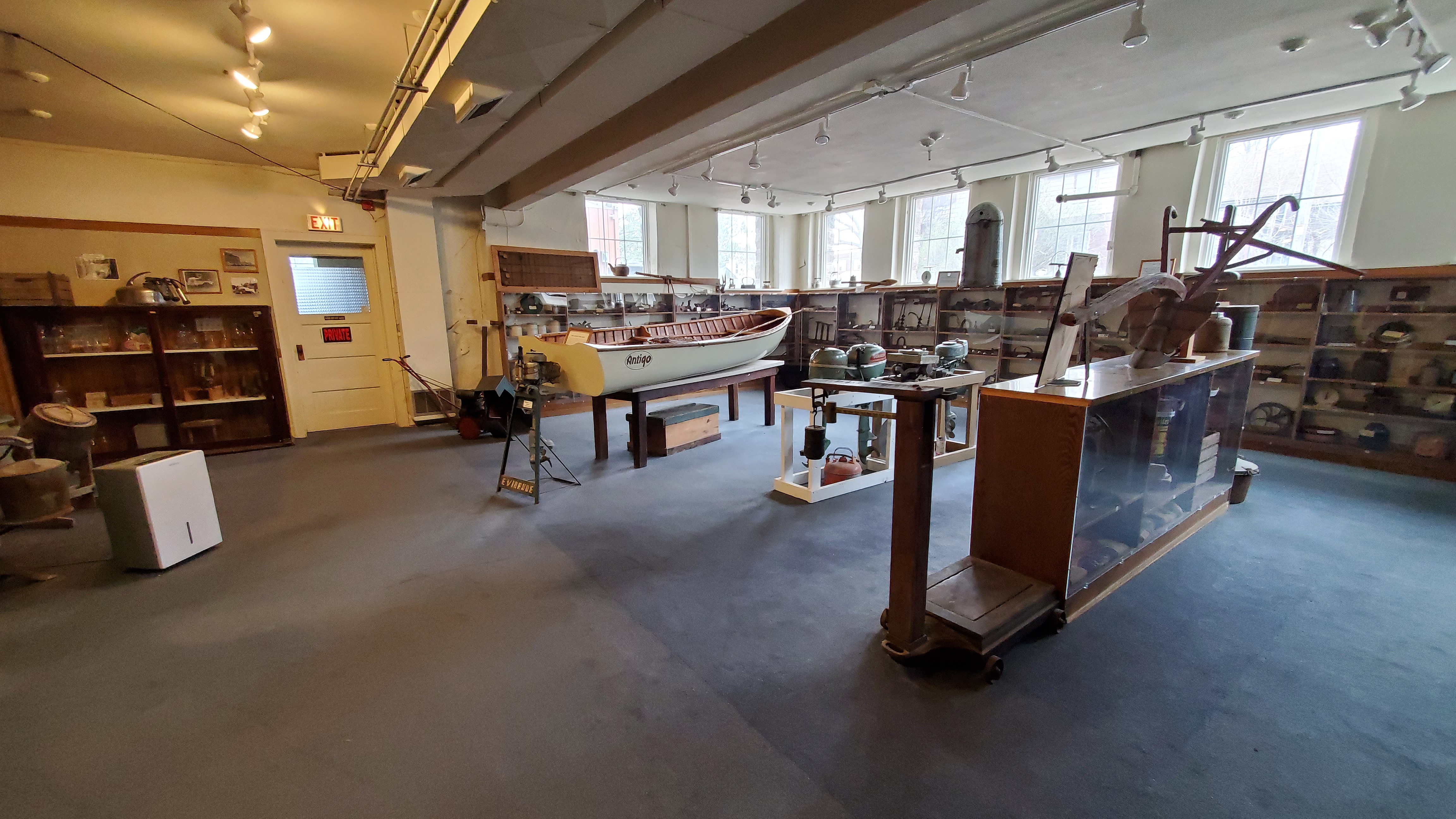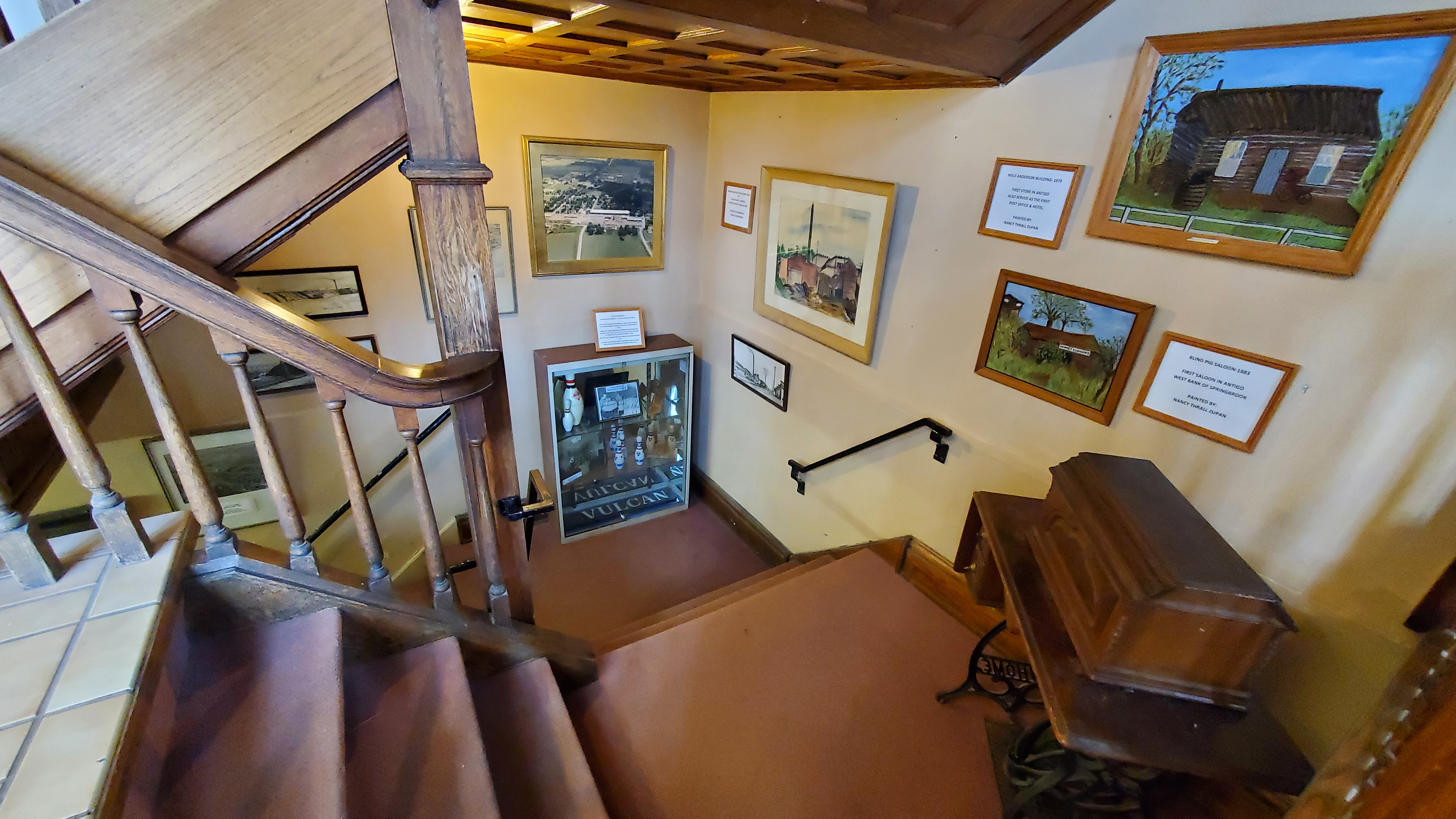 This 12-foot, cedar strip boat was manufactured by Antigo Boat Works in 1945. In 1948 the company relocated to Elcho and renamed the Lakecraft Boat Company. Then in 1950 it became the Wavemaster Boat Company. Aluminum boats began replacing wooden boats in the 1950s. This particular boat was used on Enterprise Lake and put into storage in 1956. It was restored for this display 57 years later.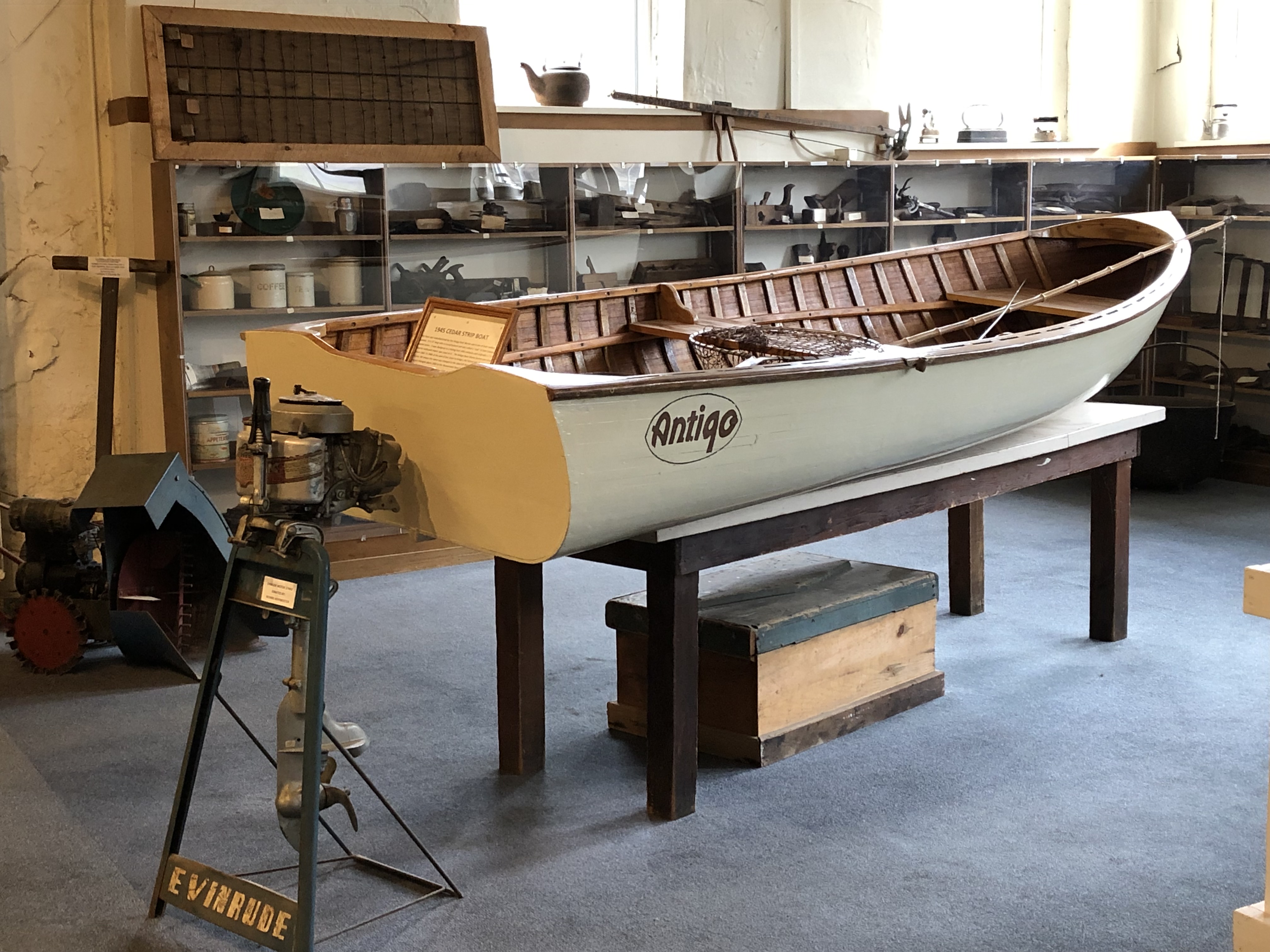 Clarence "Tubby" Toburen was a well-known local photographer. In addition to studio portraits, using this camera, during the 1940s and 1950s he created picture postcards, often of aerial views while flying his own plane.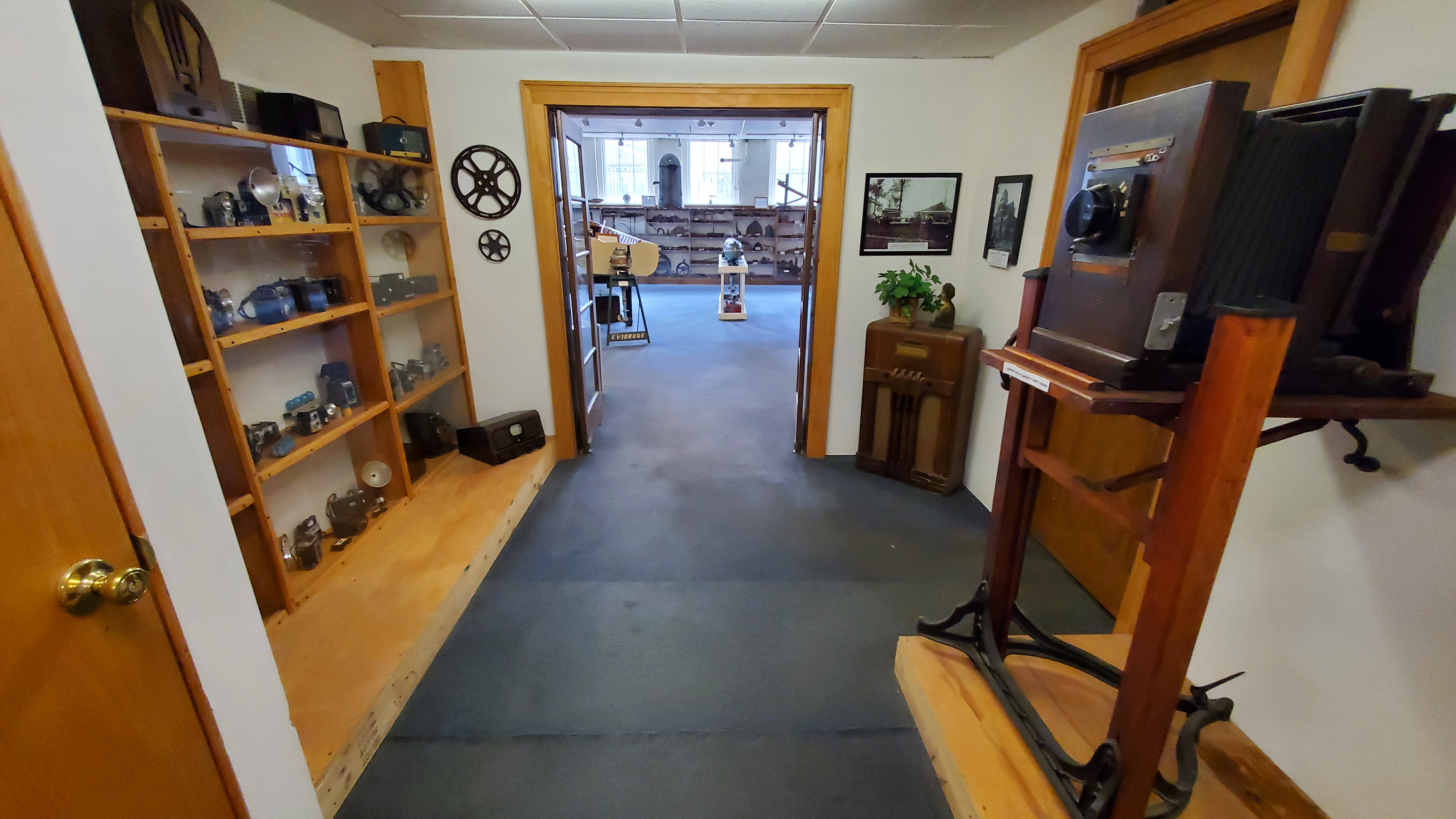 Backstory and Context
Coming down the staircase from the foyer is a display case with some information about the Vulcan Company, a manufacturing company which used to be prominent in the region and which produced various wood products, perhaps most famously bowling pins. In the hallway leading to this level's main area, one will be flanked by displays of various 20th century gadgets, most prominently a large camera used for both portraits and aerial photography.
Inside the main room, the walls are packed with a dizzying array of tools and equipment from many different eras and industries. Displayed in the center of the room are a handcrafted cedar boat and a farmers' plow, while the hallway leading to the right, towards the elevator, features several unusual 20th century household appliances and tools.
Additional Information