Foyer
Introduction
The front entrance to the museum contains the central stairwell and has rotating displays. This staircase is another excellent example of the fine woodwork that went into the building's construction and that has been preserved over the years. Numerous portraits and artifacts from throughout Langlade County's history adorn the walls.
Images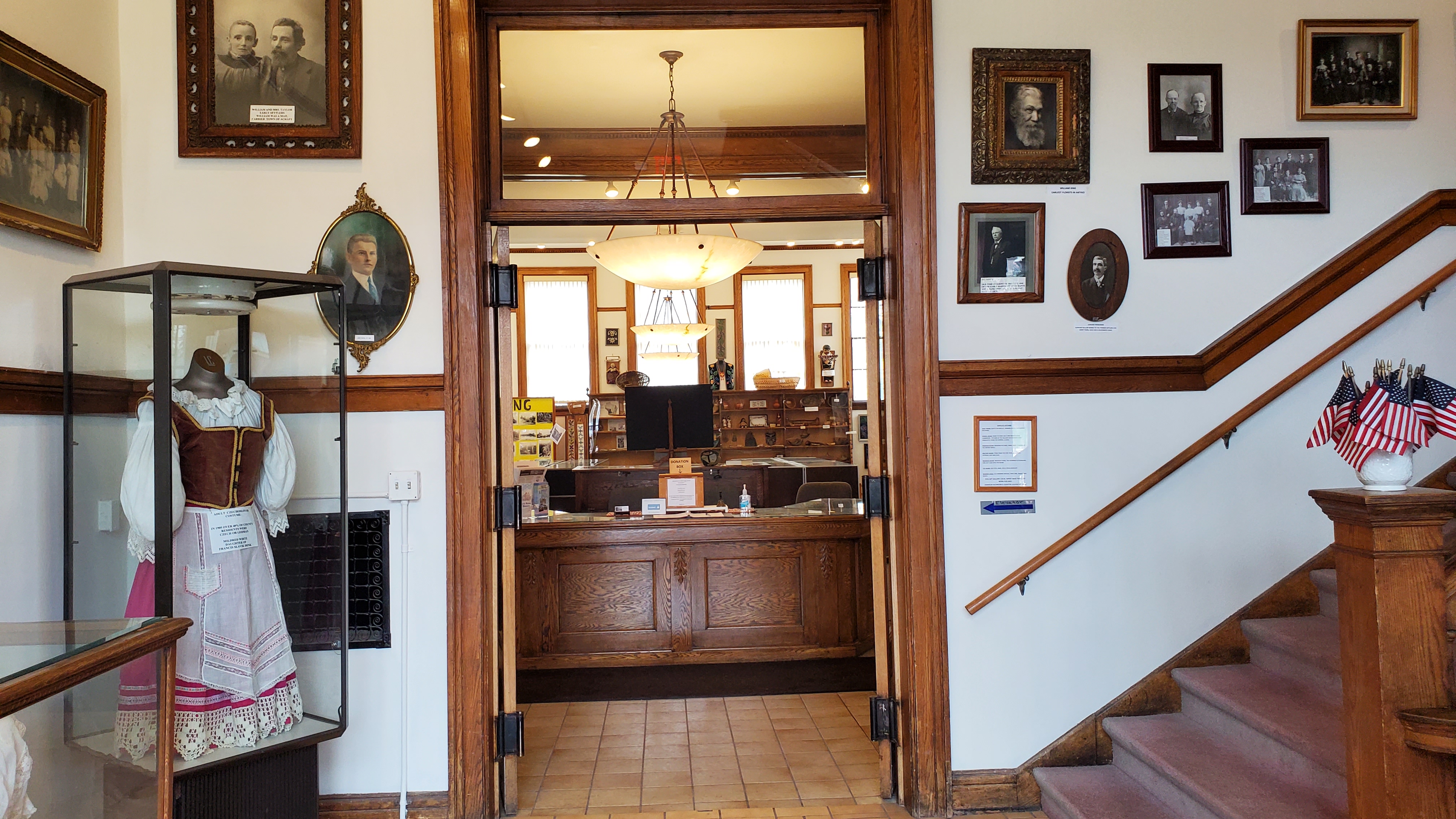 Hair, braided, woven, or sewn into decorative designs such as this flower arrangement was a custom begun in England and very popular during the Victorian era.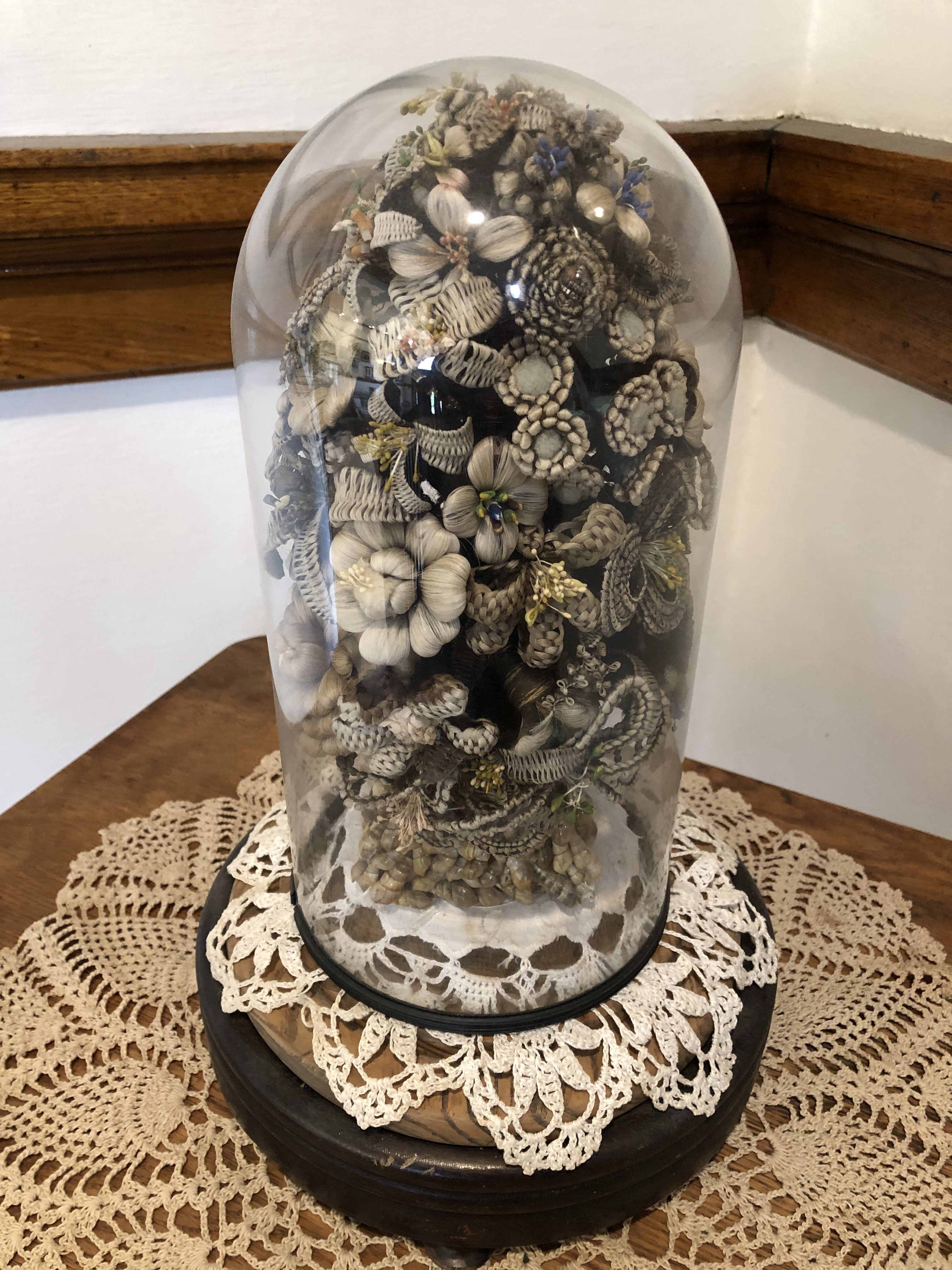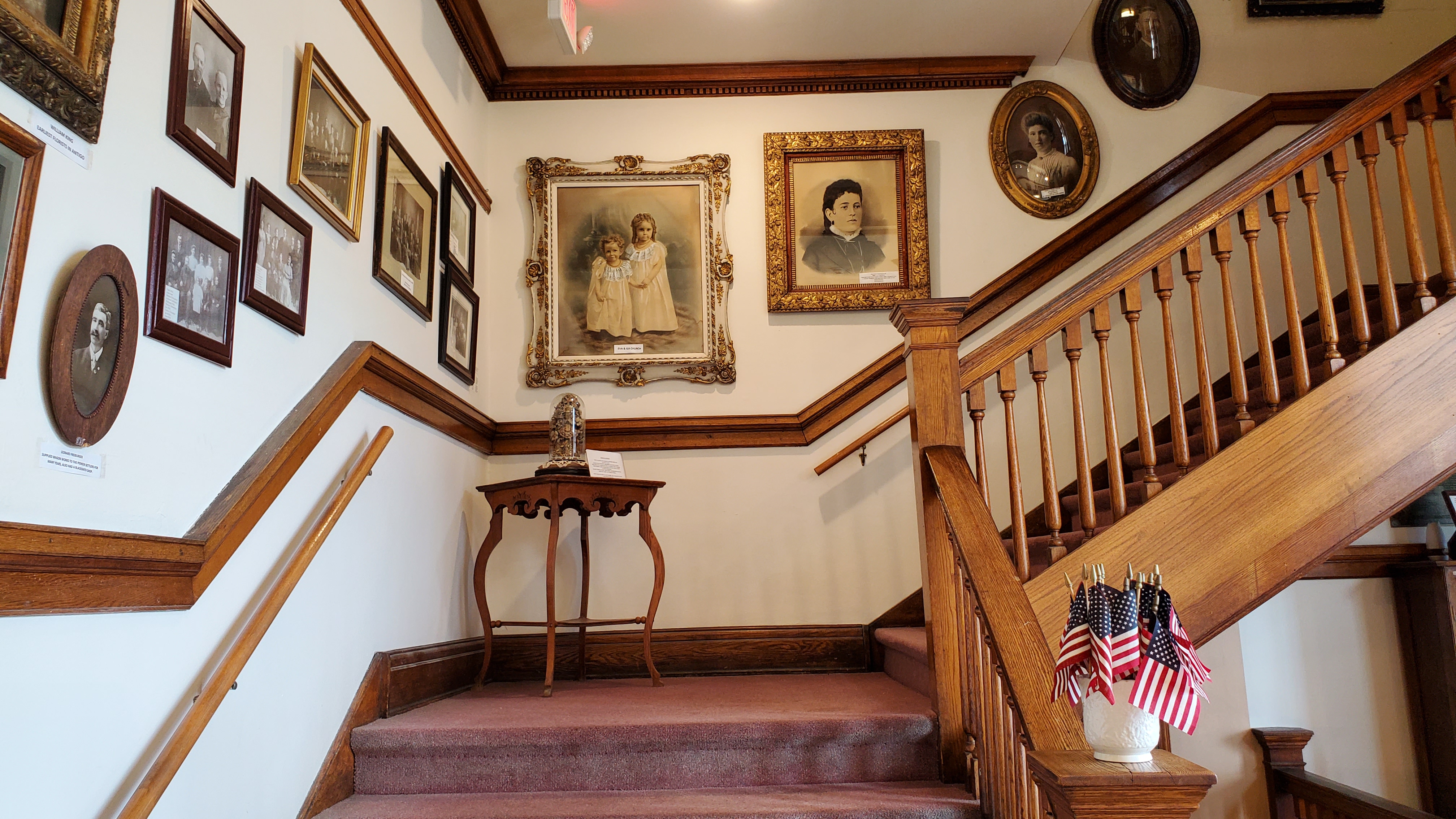 Backstory and Context
This area contains many assorted curios, and has one of the highest densities of artifacts in the museum, simply by virtue of the dozens of framed photos, portraits, paintings, and maps lining the walls up and down the stairwell. Many of these are portraits of real, historical residents of Antigo and Langlade County, and offer a glimpse into the fashion, style, and demeanor of bygone eras. Many visitors have found that, despite being just a staircase, a liminal space between the museum's three floors, they can get lost on the stairs for ages, simply studying the many storied pictures around them - it's an exhibit unto itself!
However, if stairs aren't your thing, an elevator with access to all three floors is available in the south entrance by the Welcome Center.