Welcome Center
Introduction
The Welcome Center was added to the building in 2021, and is run by the Langlade County Economic Development Commission. It contains information about local attractions and events in Antigo as well as surrounding Langlade County. This area is also occasionally used for meetings, receptions, and other events, such as visits with Santa Claus or documentary premieres. It is staffed most days of the week by an employee of the Economic Development Commission who will answer visitors' questions about the area and attractions that Langlade County has to offer.
Images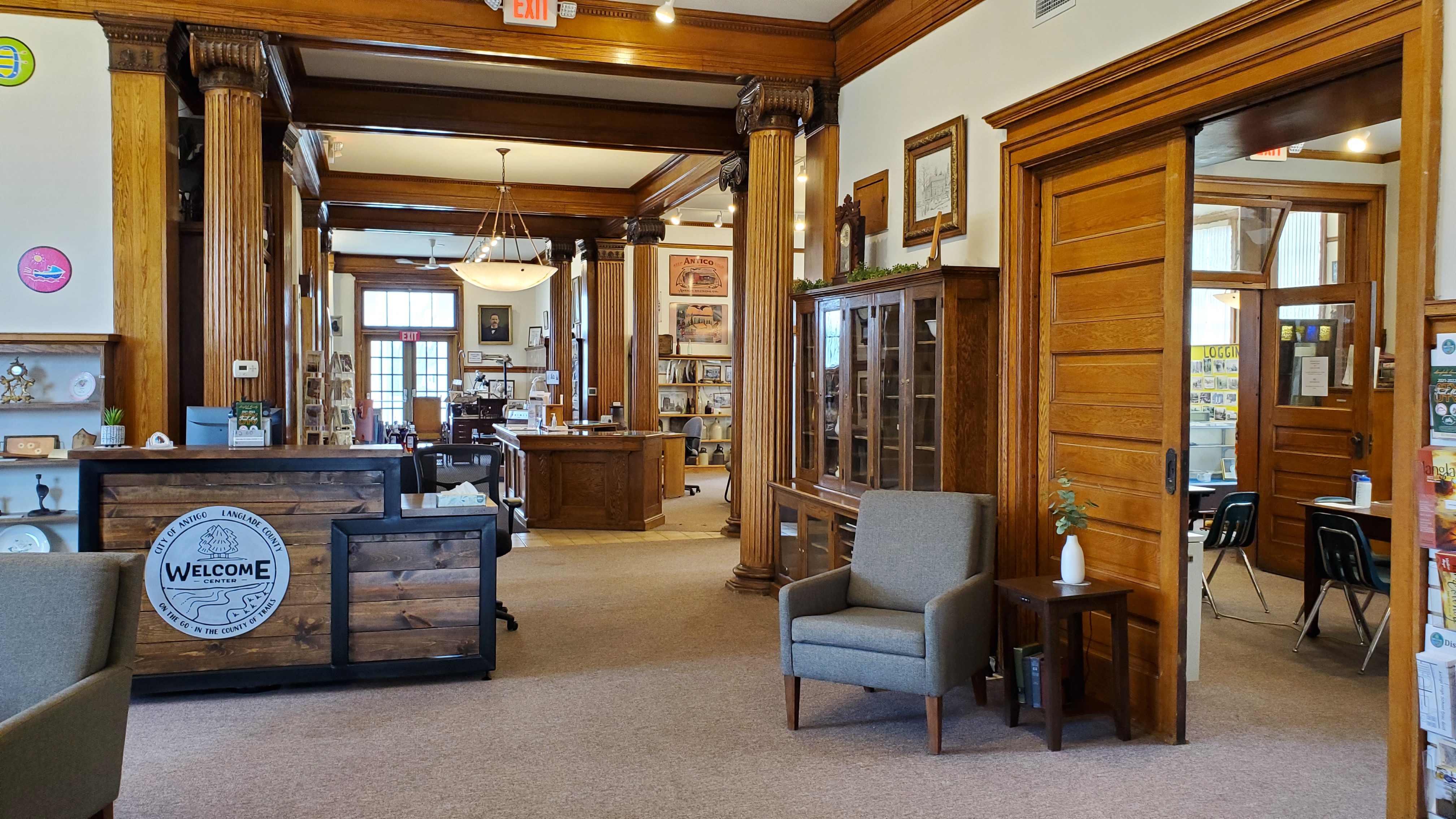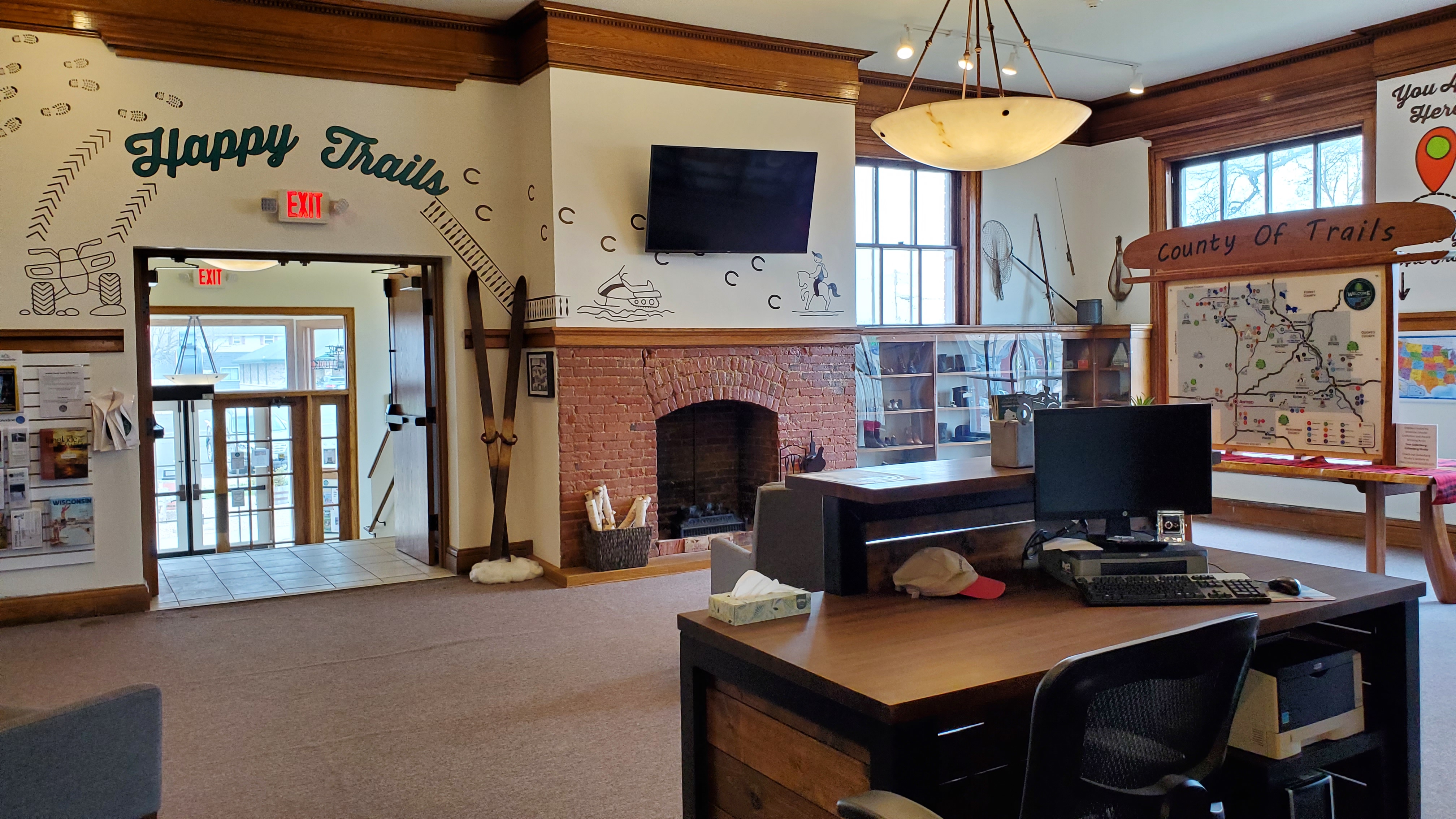 Backstory and Context
The Welcome Center features a (no longer functioning) fireplace, previously bricked up for decades, a large map of Langlade County and its attractions, a veritable library of brochures and informational pamphlets, and a small exhibit of various baubles from throughout the county's history. Most days, a desk is manned by staff from the Economic Development Commission, who can answer questions about local activities, give directions, and inform visitors about the community. A small vestibule, built as an addition in 2021, is open 24 hours a day and also contains a large amount of brochures, pamphlets, and posters relating to local businesses, activities, maps, events, and more. This section of the museum also features an elevator with access to all floors.