School Room
Introduction
A quaint recreation of a historical classroom from the days of one-room schoolhouses, which were common in the area until the 1960s. While Antigo had larger, urban schools, many rural students were served by small schoolhouses. This room is not meant to represent any specific school or year, but rather captures the spirit and feeling of a mid-20th century classroom.
Images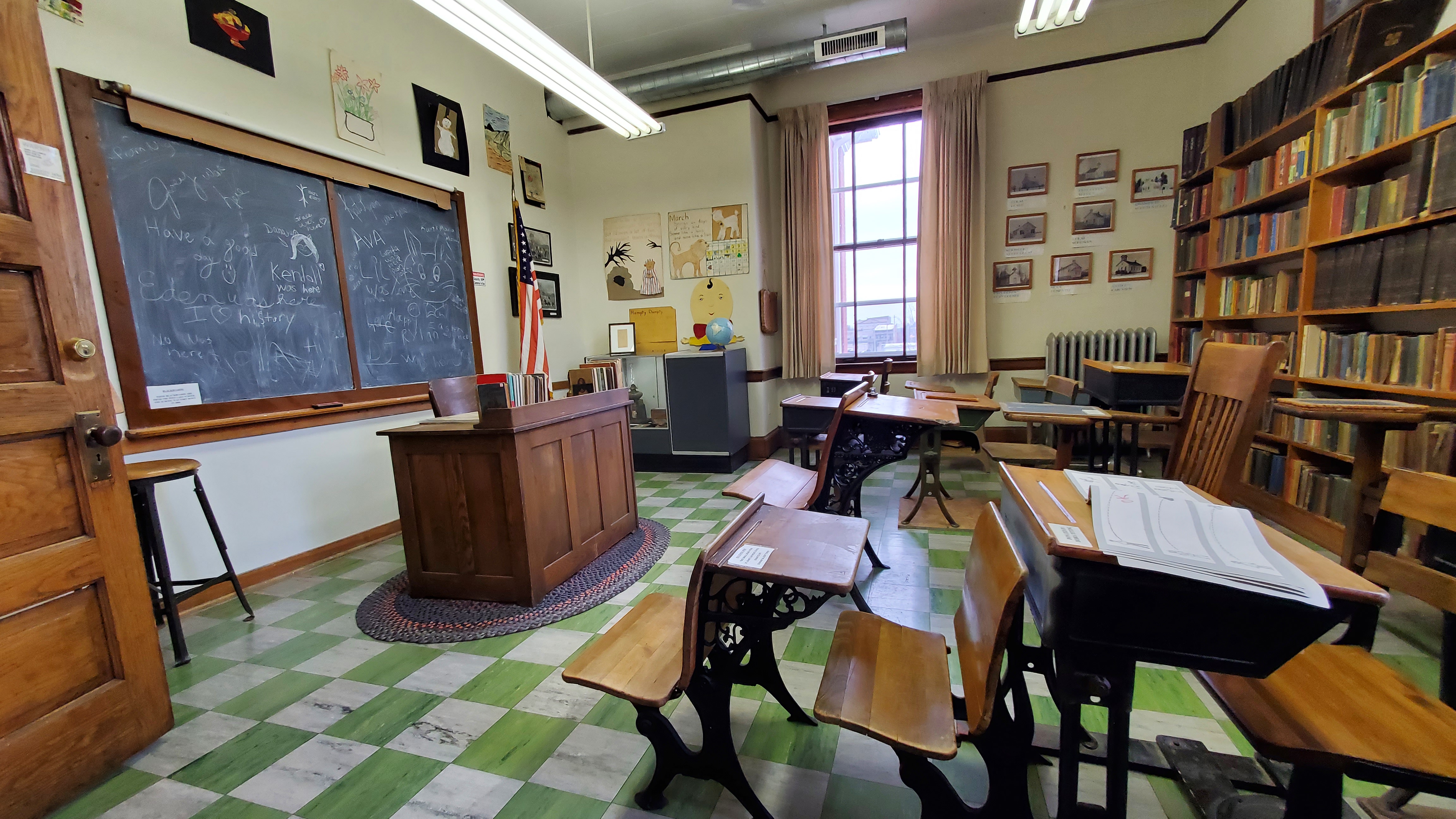 Backstory and Context
While the main floor of the museum used to be a public library, the upper floor had myriad uses by many organizations throughout the building's history. Among these were many education-related functions, including the Teacher Training School, Antigo Public Schools, Girl Scouts, Peace Lutheran School, and a University of Wisconsin-Extension center. Meanwhile, the lower level of the museum was a children's section for much of the library's existence.
This little "schoolroom" is adorned with photographs of several old schools and schoolhouses from throughout Langlade County's history, as well as many children's drawings, a number of old-style desks, and a large collection of old books.
Sources
"The Building's History." Langlade County Historical Society. Accessed May 26, 2022. http://www.langladehistory.com/BuildingHistory.html.