Pauley Pavilion UCLA
Introduction
UCLA was the home for John Wooden from 1948-1975. John is most known for his time spent here and where he was most dominant as a coach. He was the fourth coach to coach for the UCLA basketball team and achieved a lot throughout his time there. Outside of the arena there is a statue of John as well as a plaque in remeberence of his time there.
Images
John Wooden coaching Kareem Abdul-Jabbar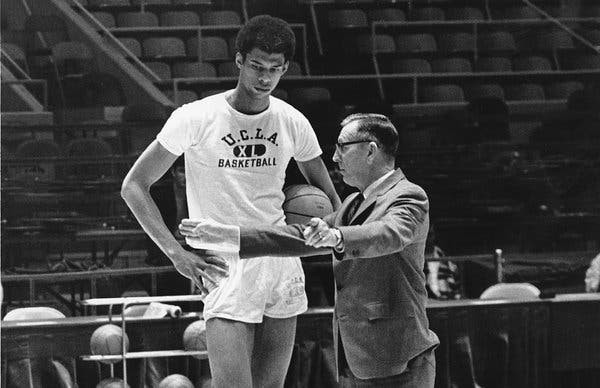 John Wooden after winning a championship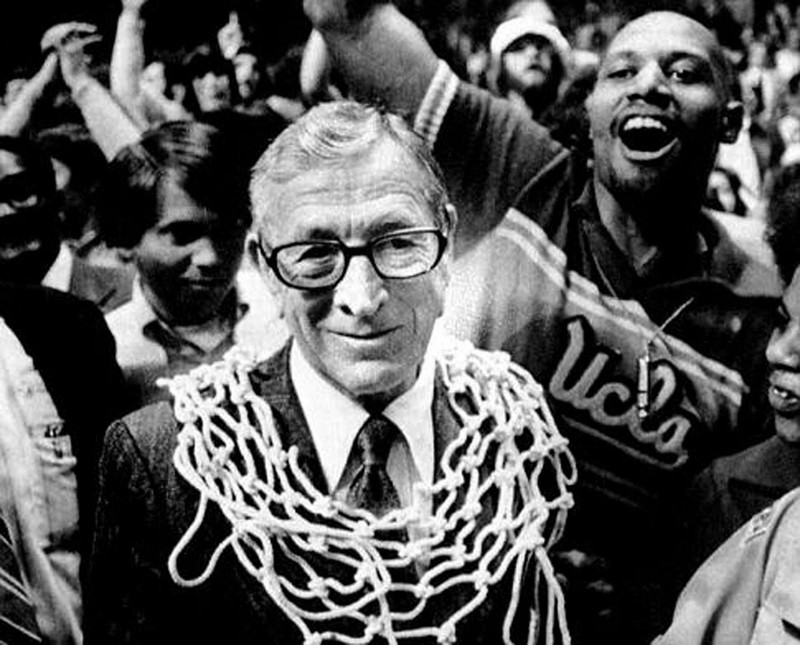 John and his team looking on during a game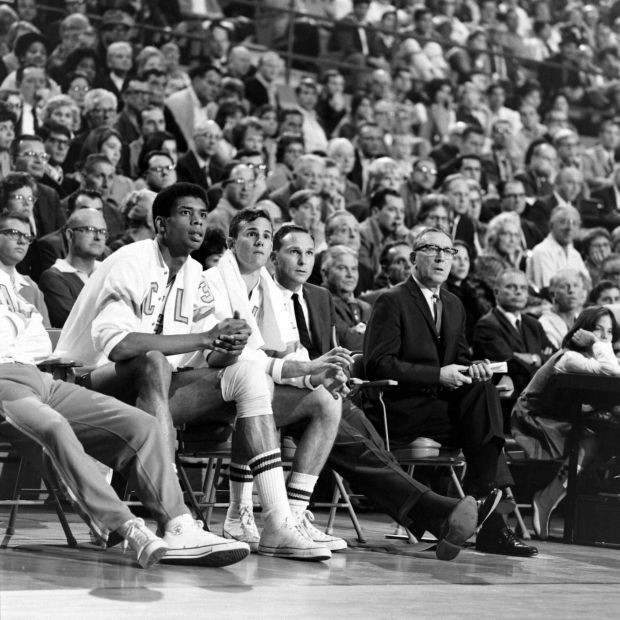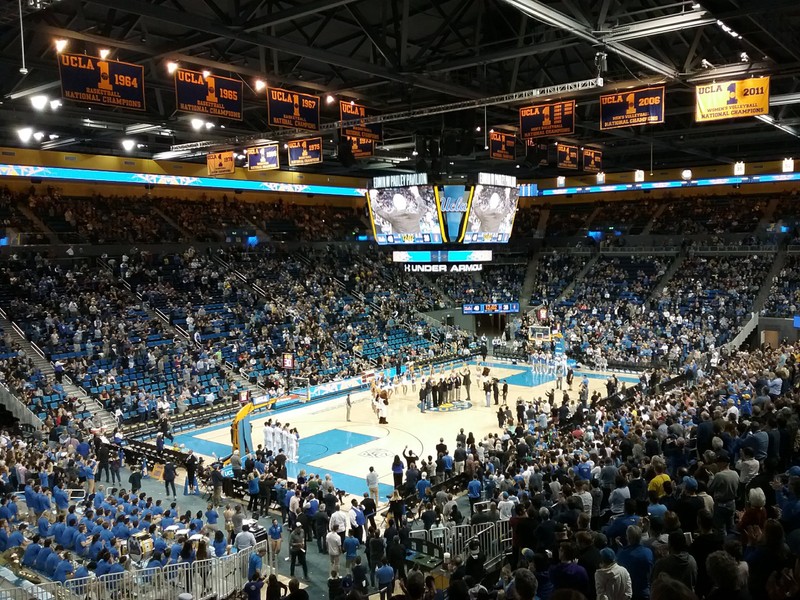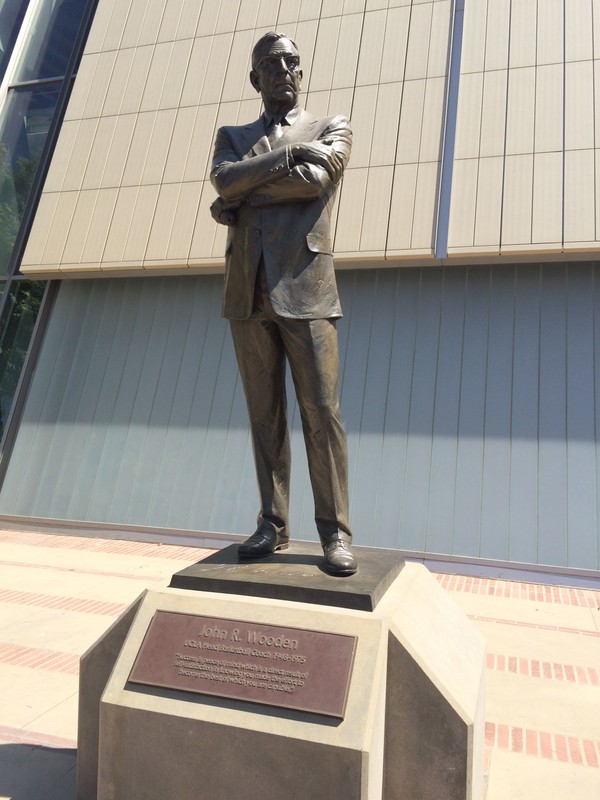 John Wooden plaque outside of the L.A. coliseum next door to the arena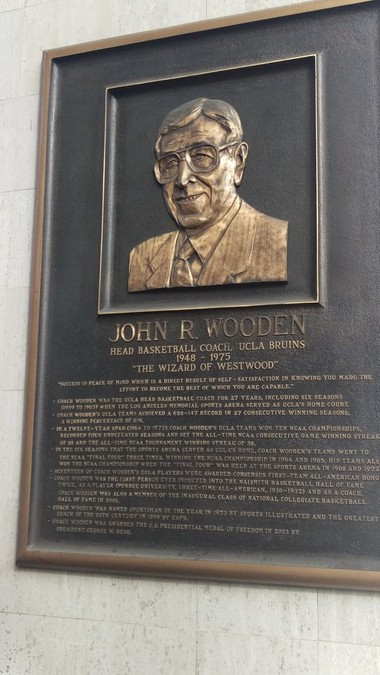 Backstory and Context
John Wooden finished his coaching career at UCLA where he spent 27 years coaching at. During his time at UCLA, he coached some of the best players in the game such as Kareem Abdul-Jabbar and Bill Walton. Every player he coached respected him and would learn from him. His life lessons he would teach his players would help them not only on the court, but off the court as well.
Over his 27 year career at UCLA, John finished with a record of 620-147, good for 28th on the all-time list. He reached the NVAA tournament 16 times, making it to the Final Four 12 times, and winning the championship 10 times. He also accomplished two record-winning streaks of 88 consecutive regular season games and 36 consecutive NCAA tournament games.
John would end up becoming the first person to be elected to the Naismith Memorial Basketball Hall of Fame as both a players and a coach. In honor of his career accomplishments not only as a coach, but a player as well, the NCAA established the John Wooden award in 1976. This award is given to the most outstanding men's and women's college basketball players every year. 
Sources
UCLA. Coach John Wooden - Biography , Accessed November 29th 2019. https://uclabruins.com/sports/2013/4/17/208274589.aspx.
Sports Reference. John Wooden Coaching Record, November 27th 2019. Accessed November 28th 2019. https://www.sports-reference.com/cbb/coaches/john-wooden-1.html..
UCLA Anderson School of Management. John Wooden, January 1st 2019. Accessed November 26th 2019. https://www.anderson.ucla.edu/news-and-events/signature-events/john-wooden-global-leadership-awards/john-wooden..
Image Sources
https://www.latimes.com/books/jacketcopy/la-ca-jc-kareem-coach-wooden-20170621-story.html

https://www.latimes.com/sports/ucla/la-sp-ucla-kentucky-wooden-20161201-story.html

https://www.ocregister.com/2017/05/25/how-kareem-abdul-jabbar-formed-close-bond-with-john-wooden-despite-different-backgrounds/

https://stadiumjourney.com/stadiums/pauley-pavilion-s519

https://www.pinterest.com/pin/387661480408253946/

https://twitter.com/i/web/status/939915951797018624

Additional Information