Statue of John Wooden, Purdue University
Introduction
This statue of John Wooden was donated by Jim and Neta Hicks and designed by sculptor Julie Rotblatt-Amrany and dedicated in 2016. The statue and the athletic complex to the north of the arena pays tribute to the many great athletes and coaches at Purdue University, including future hall of fame coach John Wooden. Wooden was recruited by the university to play for the Boilermakers in 1928 and would earn the title of All American in three of his seasons. He was also named the Player of the Year in 1932. While a student at the university, Wooden majored in English and decided to pursue his dream of teaching after he graduated. He would later lead the UCLA Bruins to seven consecutive national championships from 1966 to 1973 during his coaching career which lasted from 1948 to 1975.
Images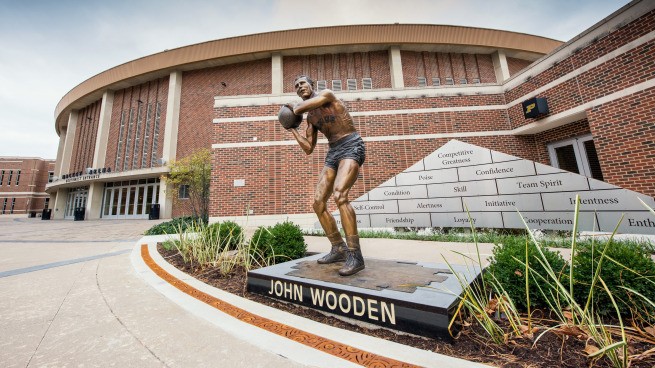 John Wooden Purdue University Guard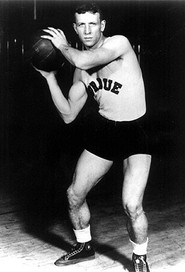 Purdue University basketball team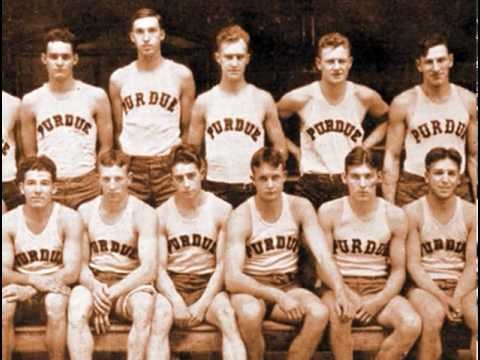 Backstory and Context
Out of high school, John Wooden was recruited to play basketball at Purdue University. He was a star in high school and proved himself even throughout college. He played for the team from 1928-1932 and would went down as one of the best players to ever play there.
During his career at Purdue, Wooden became the first player ever to be named a three-time consensus All-American. From 1930-1932, he was named All-Big Ten and All-Midwestern. He also won a Helms National Championship as a player for the 1931-1932 season. In his senior year, the team was recognized as the pre-NCAA tournament National Champions by the Helms Athletic Foundation but failed to win the tournament.
In an era when professional basketball players earned very little money, Wooden decided to forego the nascent professional leagues and begin his teaching and coaching career. He graduated with a degree in English, and planned on teaching literature and writing skills. Shortly after graduation, Wooden joined the military during WWII and served for two years and served as a lieutenant in the Navy. After the war, he was hired to coach at UCLA.
Sources
Purdue University . John Wooden Statue, January 1st 2019. Accessed November 28th 2019. https://purduesports.com/sports/2018/5/17/trads-johnwoodenstatue-html.aspx..
John Wooden, April 27th 2018. Accessed November 27th 2019. https://www.achievement.org/achiever/john-wooden/.
John Wooden , January 1st 2019. Accessed November 28th 2019. https://en.wikipedia.org/wiki/John_Wooden.
Image Sources
https://purduesports.com/sports/2018/5/17/trads-johnwoodenstatue-html.aspx

https://www.nba.com/pacers/gallery/john-woodens-life-basketball#

https://www.youtube.com/watch?v=y497aiUHhvk

Additional Information