Lubbock Post Office and Federal Building
Introduction
Constructed in 1932, the Lubbock Post Office and Federal Building is the oldest surviving federal building in the city. It is significant for its architecture and the role it played in Lubbock's emergence as the economic center of the South Plains region. It symbolizes the federal government's recognition of this development. In terms of architecture, it was designed in the Classical Revival style and resembles an Italian Renaissance palazzo. Added to the National Register of Historic Places in 1995, it is now a residential building called the Courthouse Lofts.
Images
The Lubbock Post Office and Federal Building was built in 1932.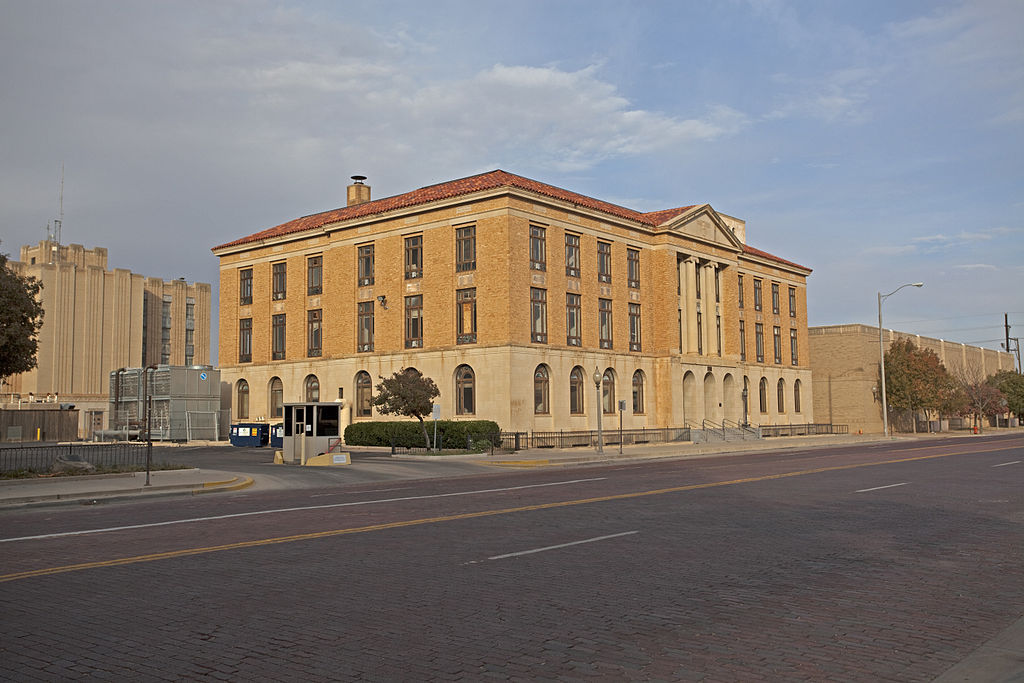 Backstory and Context
Before Lubbock was established in 1890, mail service to the South Plains region was quite limited. However, as more people settled in the area and Lubbock and other communities were established, mail service gradually increased. Lubbock became the primary mail distribution center in the South Plains after the Santa Fe Railway built a line to the town. A small post office building was erected on what is now the intersection of Main Street and Texas Avenue. Eventually, a larger and more fire-resistant building (a brick structure) was built in 1919.
During the next decade, Lubbock's population grew significantly—17,500 by the end of 1926—largely due to the discovery of oil and natural gas in the region. In 1927, postal receipts exceeded $90,000, which was a significant sum at the time. It became apparent early in the 1920s that the the city and South Plains needed a larger post office. As a result, local leaders began to correspond with federal post office officials requesting a new building in 1923. Additionally, on two occasions, in 1925 and 1926, heavy rains collapsed the roof of the 1919 post office, providing further rationale for a new building. Also during these years, local leaders were trying to convince the federal government to establish a federal court. These two efforts were combined and the current structure was finally built in 1932.
The federal government used the building until the late 1990s when the post office and courthouse moved to new buildings. The 1932 building was left vacant until 2018 when a developer converted it to apartment lofts.
Sources
Cantu, Michael. "Former federal courthouse renovated into loft apartments." KCBD News 11. March 9, 2018. https://www.kcbd.com/story/37691758/former-federal-courthouse-renovated-into-loft-apartments.
Pace, Elizabeth. "Old Federal Courthouse Restored into New Downtown Lofts." KLBK News. March 8, 2018. https://www.everythinglubbock.com/news/klbk-news/old-federal-courthouse-restored-into-new-downtown-lofts.
Smith, Gary W. "Lubbock Post Office and Federal Building." National Parks Service - National Register of Historic Places Nomination Form. February 17, 1995. https://catalog.archives.gov/OpaAPI/media/40972880/content/electronic-records/rg-079/NPS_TX/95000101.pdf.
Additional Information