Battle of Moorefield
Introduction
The Battle of Moorefield of August 1864 was a significant Union victory resulting in a large number of captured Confederates and a crippling blow to the Confederate strength in the area.
Images
Map of Union and Confederate Movements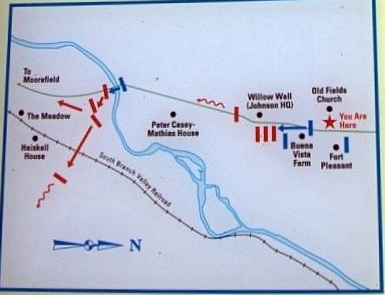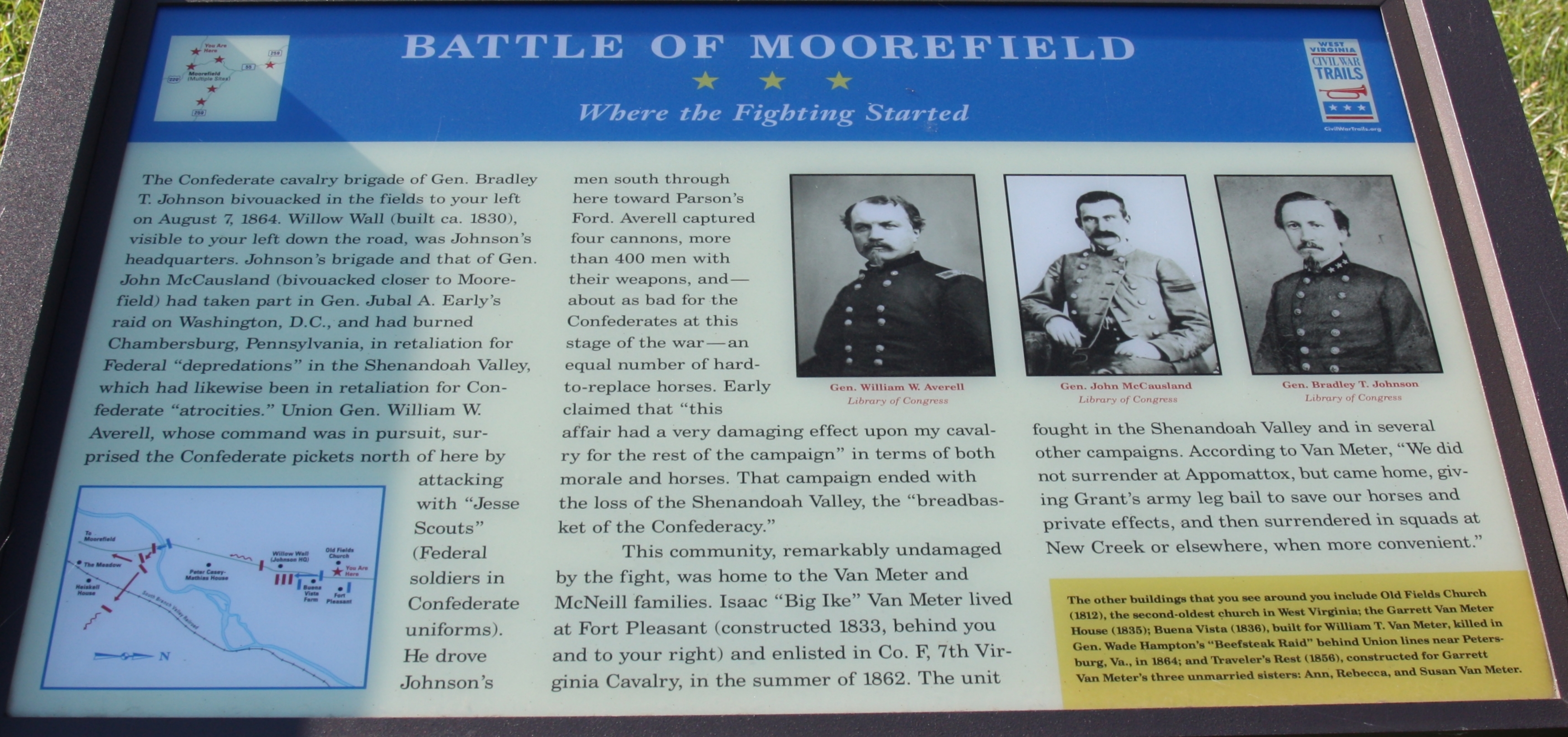 A map of different battles that occurred in West Virginia. the Battle of Moorefield can be found in the northeastern section of the state.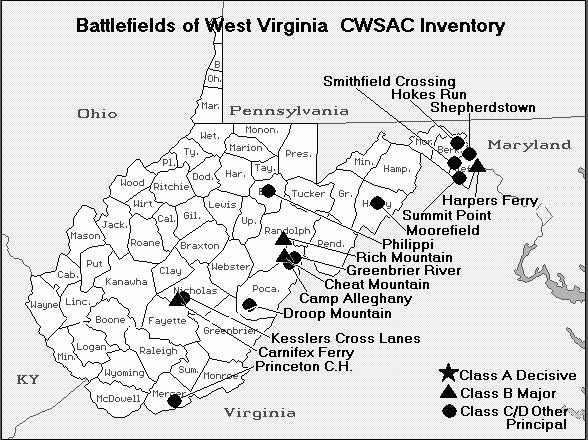 A sign that discusses the Battle of Moorefield.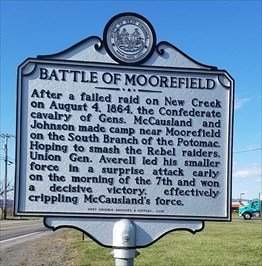 A plaque that talks about the Battle of Moorefield.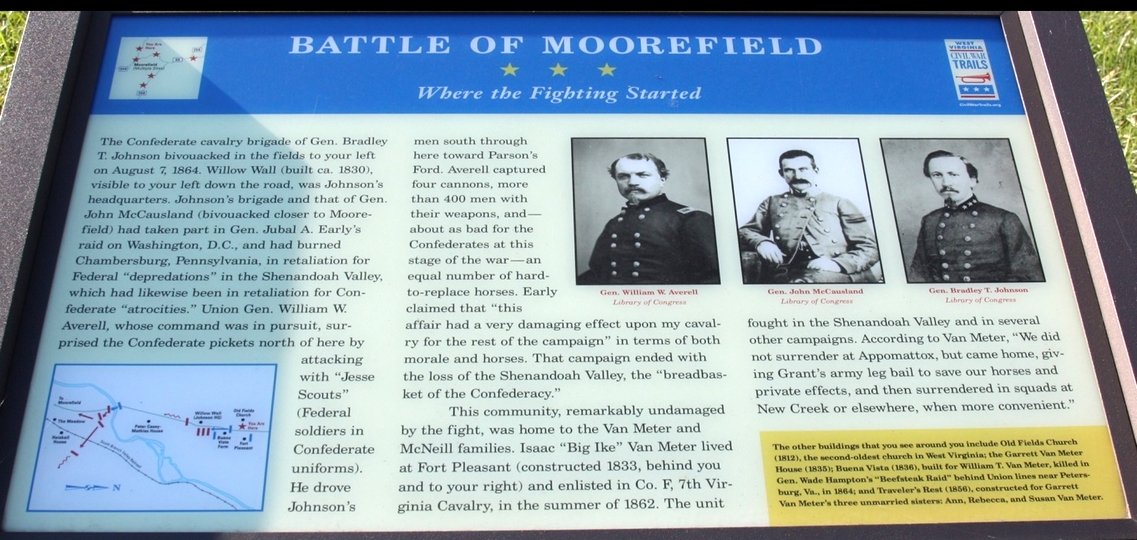 Backstory and Context
Moorefield, West Virginia is located in Hardy County. The Battle of Moorefield was one of a series of battles fought against the B&O (Baltimore and Ohio) Railroad between June and August of 1864. General Lee of the Confederate army sent Jubal Early and his troops to combat the Union force. Early's efforts against the B&O Railroad, were sometimes called "Early's Raid or Early's Maryland Campaign."

In the day before the battle, Confederate Generals John McCausland and Bradley Johnson and their troops were camped a few miles outside of Moorefield in Old Fields, just a few miles away. They had just come from Chambersburg, Pennsylvania where there was much violence. In the early hours of August 7, Union General William W. Averell ordered his men, under the command of Captain Thomas Kerr to attack. They successfully captured two groups of Confederate soldiers. After this, Major Thomas Gibson, Colonel William Powell, and Captain Kerr were ordered by Averell to attack the Confederate camp. The Confederate generals had ignored warnings from local Confederate partisan scouts that their positions were exposed. This came back to haunt the Confederates because the Union soldiers caught them by off guard and captured some soldiers while others were able to run away. General McCausland's soldiers tried to put up some resistance but it was futile because Averell was expecting it. The Confederates then retreated once more. The Union continued to push forward and then encountered Confederate Brigadier General William Jackson's cavalry units. The Union, once again, were able to defeat the enemy forces.

The Battle of Moorefield was a battle of speed, surprise, cavalry, and well executed planning. It resulted in Union forces capturing hundreds of horses and soldiers as well as killing dozens of enemy with Averell only sustaining minor casualties. The significant loss to the Confederates crippled their strength in the Shenandoah Valley.
Sources

McKeown, Bonni V. Battle of Moorefield. e-WV. October 20, 2010. Accessed February 25, 2019. https://www.wvencyclopedia.org/articles/2038.

Battle of Moorefield. Battle of Moorefield. . Accessed February 25, 2019. http://www.thomaslegion.net/battleofmoorefield.html.


Additional Information