Lauritzen Gardens
Introduction
Lauritzen Gardens is a prominent, privately-funded, botanical garden and arboretum which is located in Omaha, Nebraska. The opulent Gardens are well-known for their horticulture conservation efforts. Plans for the gardens began in 1980, and the doors opened with the completion of the gardens' first development, the rose gardens. The grounds are also home to verdant scenery, and eye-catching art exhibits. New expansions and projects are released nearly every year. Lauritzen Gardens house periodically changing, seasonal exhibits and events, in addition to the indoor gardens which are made available to visit year-round. The Gardens also offer summer camps and educational programs for both children and adults.
Images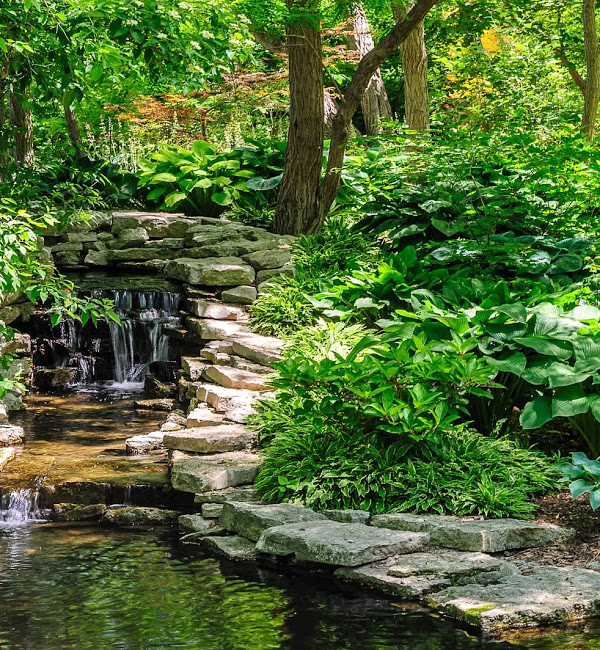 Greenhouse Conservatory Addition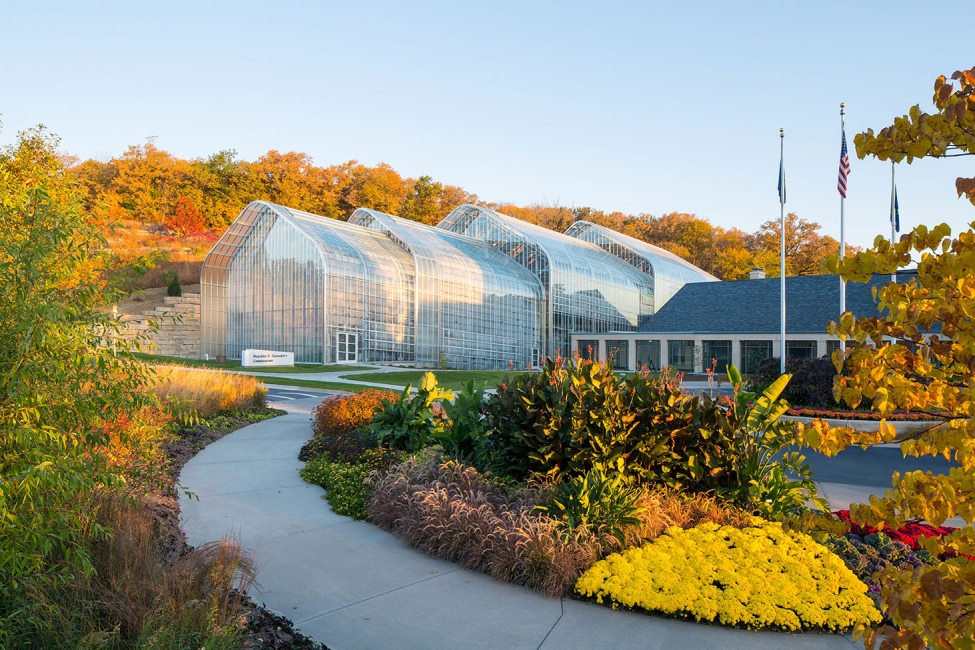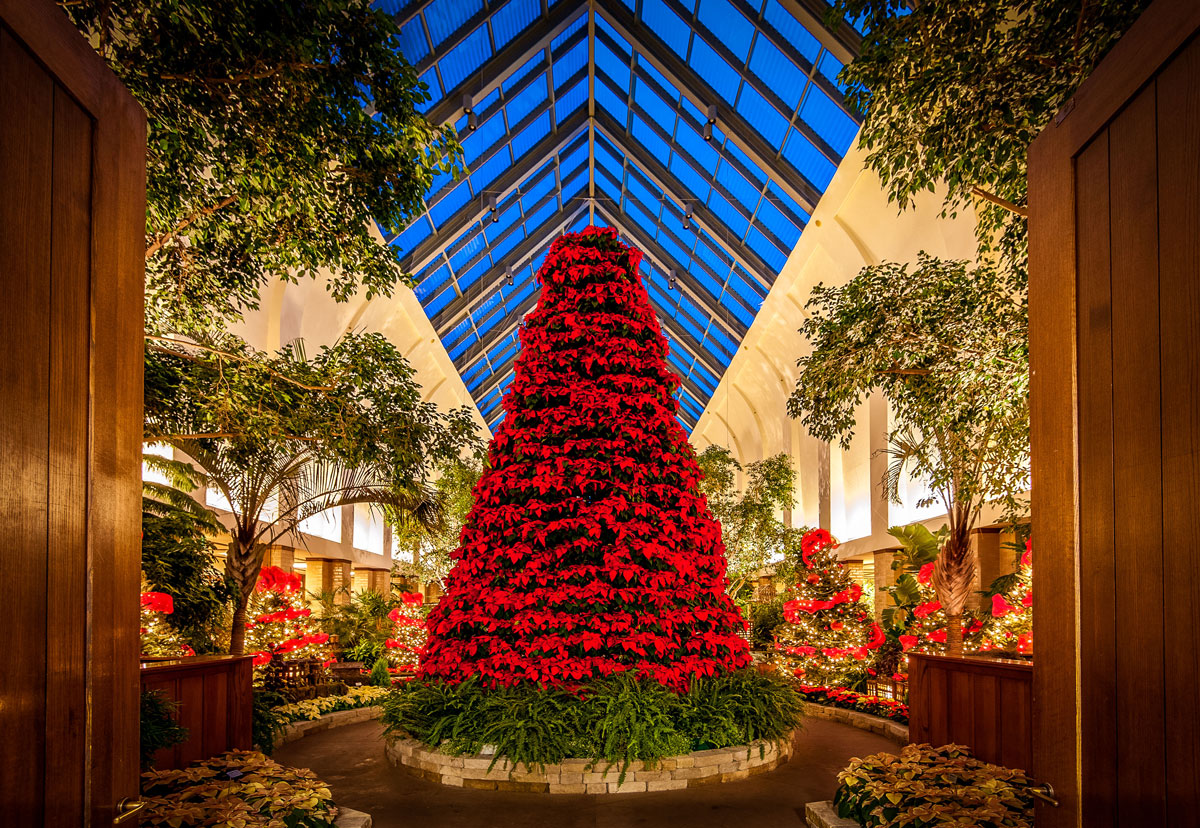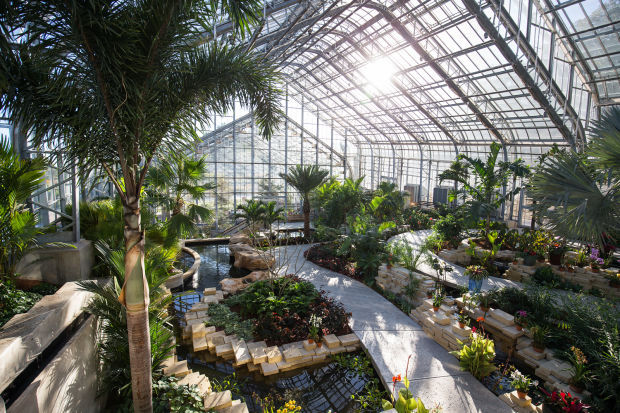 Backstory and Context
Opened in 1982 and located in Omaha, Lauritzen Gardens stands as a scenic landmark and it acts as both an arboretum and opulent garden. Preliminary planning for the gardens occurred in 1980 in several meeting sessions which there were led by Omaha-World Herald Garden Parade columnist Helena Street.
The gardens began from nothing more than a "field of weeds".[1] It was not until 1995 that the construction of the rose garden actually began.[1] Three years later, in 1998, the Gardens purchased an additional 30 acres which brought the total to about 100 acres.[1] Another three years later, in 2001, the visitor center, a 32,000 square-foot building dedicated to welcoming and educating its guests, opened its doors to the public. The Visitor center also includes an education wing and floral display hall.
Botanical gardens are "are tracts of land set aside for the cultivation of a diversity of plant species, grown not as cash crops—although botanical gardens may have commercial purposes—but rather for study and pleasure."[2] It is believed that the layout and concept of a botanical garden originated in during the Italian Renaissance in the sixteenth century.[2] "Botanical gardens, including arboretums (tree collections), have served a variety of purposes throughout American history: re-search, education, conservation, plant development, and entertainment."[2]
Lauritzen Gardens is a privately funded urban oasis which is also known for their Conservation Horticulture efforts. The Gardens serve as an "institution holding documented collection of living plants for the purposes of scientific research, conservation, display and education."[3] The gardens include one of the regions only horticulture libraries. Every few years they add expansion and further developments to their already impressive layout.
In 2003, both the Garden in the Glen and the woodland trail projects were completed. 2004 saw the rose garden staircase and woodland waterfall. In 2005, the Mt. Fuji and Sunpu Castle gate additions were completed, elements incorporated into the larger Japanese gardens. The English perennial border and tree peony garden were added in 2006, with the model railroad opening the following year. Spring 2009 saw the opening of the Garden of memories.
While the Lauritzen Gardens' past is relatively brief, it currently thrives as a well-known Omaha attraction and historical site. The grounds consist of over 100 acres which are filled with picturesque plant life and living exhibits. This site adds visual value by showcasing beautiful art collections, elegant architecture and providing ever-changing seasonal exhibits that periodically change depending on the time of year.
During the winter months, for example, poinsettias are often featured inside of the indoor garden. The festival gardens location is dedicated to hosting many time-limited events such as the Japanese Ambience Festival, Victorian garden, Orchid Show and Sale and Chrysanthemum show. Lauritzen Garden's Arboretum contains a 4 acre area dedicated housing 7 different regional plant communities.
The layout of Lauritzen Gardens consist of many other exhibits and subsections, each with a corresponding theme or focus. The different permanent additions which include the rose garden, Japanese garden, fern grotto, herb garden, model railroad garden, children's garden and the Majorie K. Daugherty Conservatory, with indoor tropical plant life situated within the glass gallery. The Conservatory expansion is a 20,000-square-foot, $21-million addition which houses tropical plant varieties. The conservatory, which opened in 2014, is subdivided into a tropical garden, and another portion is devoted to housing more temperate plant life.[4] In addition to their scenery and artistic exhibitions, Lauritzen Gardens provides educational programs, offer guests walking tours, and host children's summer camps.
Sources
[1] "Lauritzen Gardens Blossomed under Retiring Director Spencer Crews." Omaha World Herald. Accessed December 10, 2019. https://www.omaha.com/lifestyles/lauritzen-gardens-blossomed-under-retiring-director-spencer-crews/article_4a7cdbdf-5ce7-514c-ad87-258ab46e072a.html.
[2]"Sherman, Caroline R." .". Encyclopedia.com, December 16, 2019. https://www.encyclopedia.com/plants-and-animals/agriculture-and-horticulture/horticulture/botanical-garden.
[3] Gratzfeld, Joachim. "What is Conservation Horticulture?" BGjournal 14, no. 2 (2017): 14-17. www.jstor.org/stable/26369188.
[4]Moore, Kathryn Cates, and Lincoln Journal Star. "Lauritzen Gardens Conservatory Is a Clear Winner." JournalStar.com, October 19, 2014. https://journalstar.com/lifestyles/home-and-garden/lauritzen-gardens-conservatory-is-a-clear-winner/article_c5228e0e-18aa-5c62-8688-30d8777d4f17.html.
Image Sources
Apr. 2016, https://www.google.com/maps/contrib/108910728447924531098/photos/@41.2343318,-95.9164971,3a,75y,90t/data=!3m7!1e2!3m5!1sAF1QipMFUDM8zQ4Sm7TDttJFs4j6PZtlObvZDd0Qv1Ma!2e10!6shttps://lh5.googleusercontent.com/p/AF1QipMFUDM8zQ4Sm7TDttJFs4j6PZtlObvZDd0Qv1Ma=w390-h260-k-no!7i1600!8i1064!4m3!8m2!3m1!1e1.

https://www.hdrinc.com/portfolio/conservatory-addition

https://omahamagazine.com/articles/2017-novemberdecember-family-more/holiday-poinsettia-show-2/

https://journalstar.com/lifestyles/home-and-garden/lauritzen-gardens-conservatory-is-a-clear-winner/article_c5228e0e-18aa-5c62-8688-30d8777d4f17.html