Draper Hall, 1888-1890, at Phillips Academy
Introduction
At the west side of Abbot Circle is Draper Hall, the central element of the 1886 Hartwell & Richardson master plan for the Abbot Academy campus. Hartwell & Richardson was a prominent, late 19th-century Boston architectural firm, its designs heavily influenced by the work of Henry Hobson Richardson (though William C. Richardson was not related to him). Their master plan for Abbot Academy was similar to one proposed for the Harvard University campus a few years earlier. Draper Hall was one of the firm's largest commissions, and it was this grand scale that made the building a major landmark. Draper Hall was named after its principal donors, Warren F. Draper (1818-1905), Abbot Academy trustee, Phillips Academy class of 1843, and Andover Theological Seminary class of 1850, and his wife, Irene Rowley Draper, Abbot Academy class of 1843. The original L-shaped building, designed in a Romanesque style, housed a multiplicity of functions: dormitory suites, dining rooms, kitchen, laundries, servants' quarters, a library, reading room, parlors, offices, the principal's suite, art studios, and eleven music rooms. After Abbot Academy's merger with Phillips Academy in 1973, the building stood empty for twenty years. By 1994 the south wing could not be saved. The main section of the building was restored by Finegold Alexander & Associates Inc. to its original appearance with a new, three-story oriel on the west facade where the wing had been. The interior was renovated for faculty housing and administrative offices.
Images
Hammond and Gay, Plan Showing the Grounds and Buildings Connected with the Abbot Female Academy, Andover, Mass., 1878.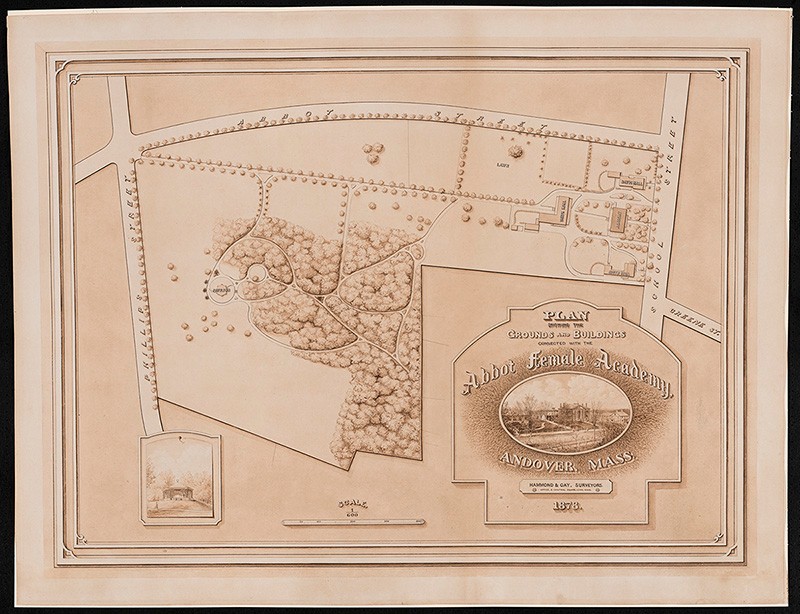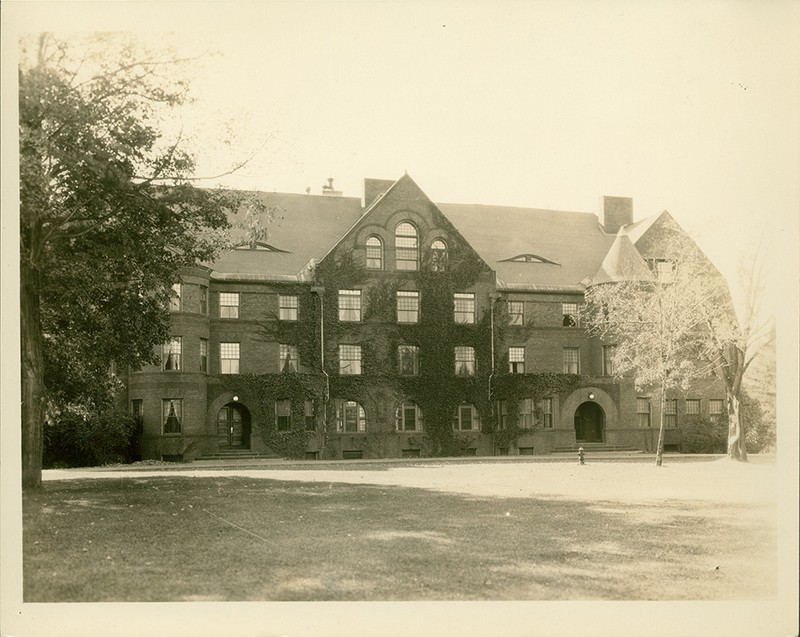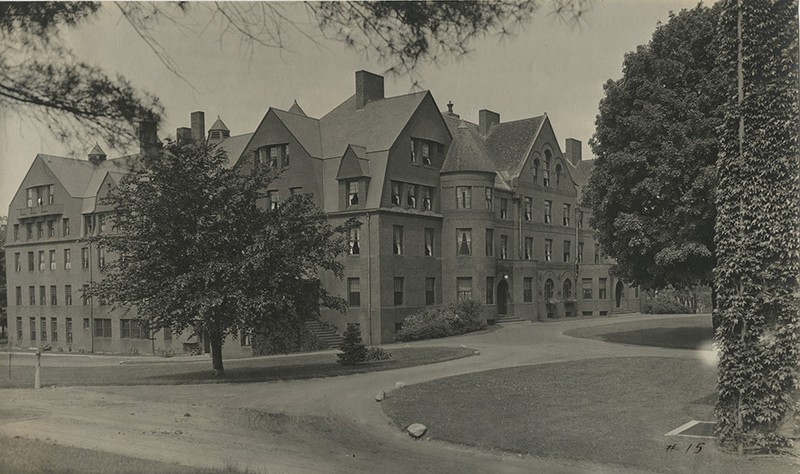 Draper Hall, room of Abbot Academy student Lena Hinchman, 1891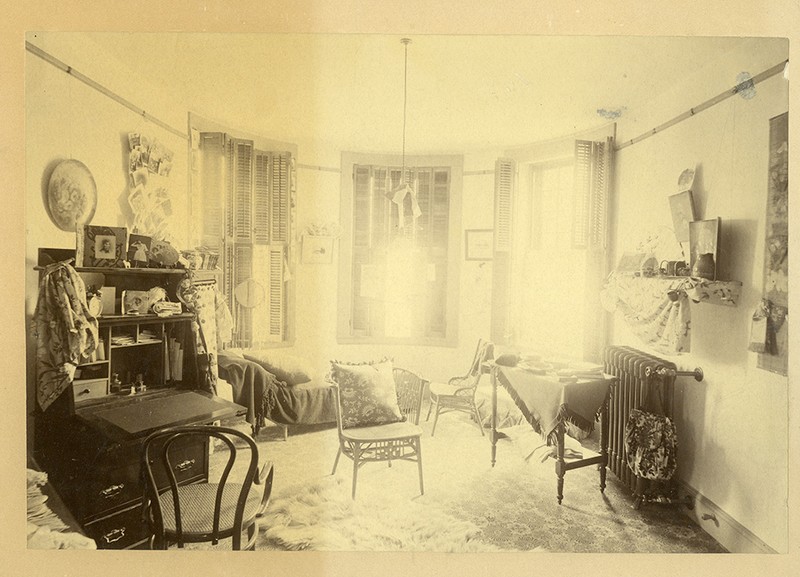 Draper Hall, art studio, 1892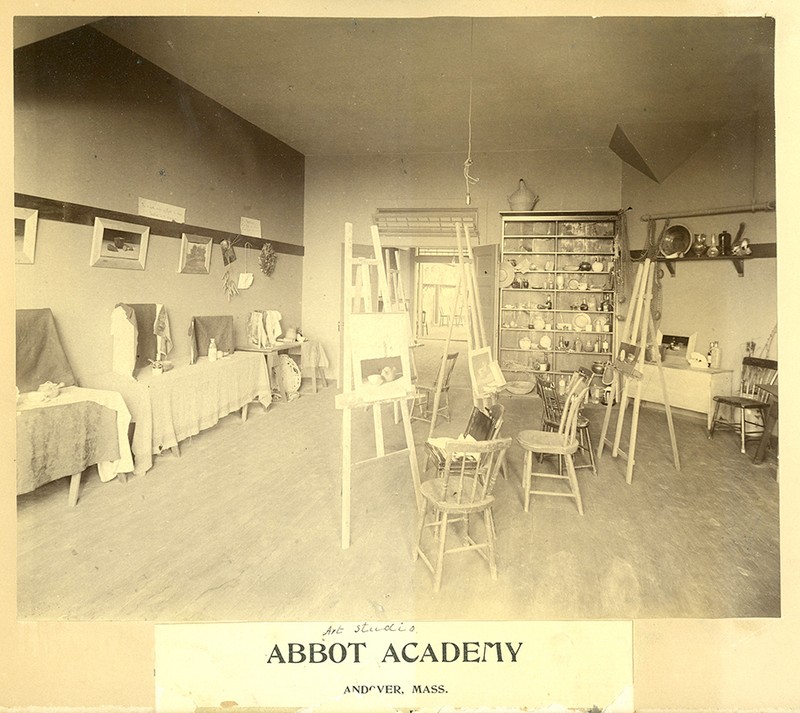 Draper Hall, senior parlor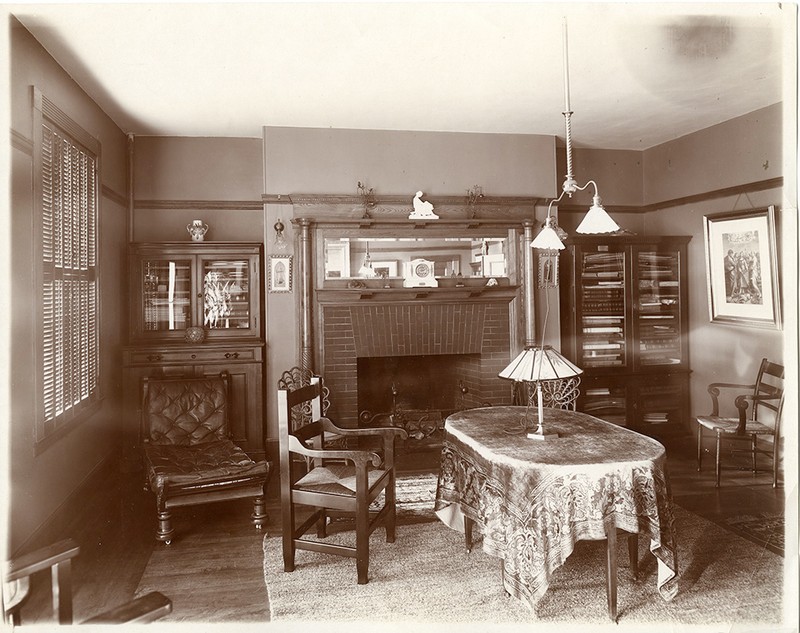 Draper Hall, McKeen Parlor, circa 1891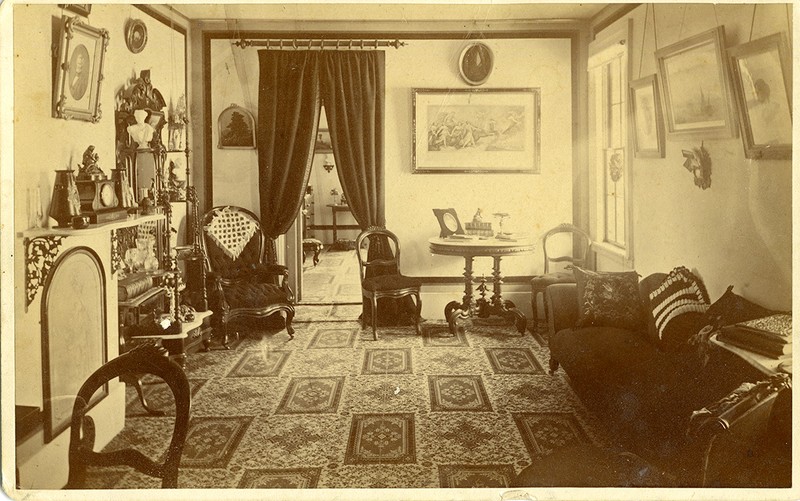 Draper Hall, principal Bertha Bailey's office, 1929. Photograph by Maynard Workshop.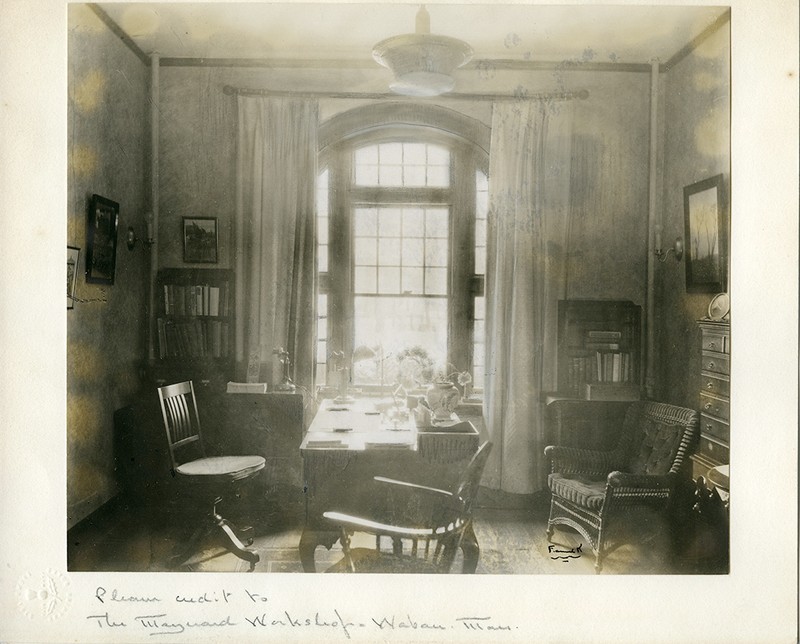 Draper Hall, drawing room, 1933. Photography by Dorothy Jarvis.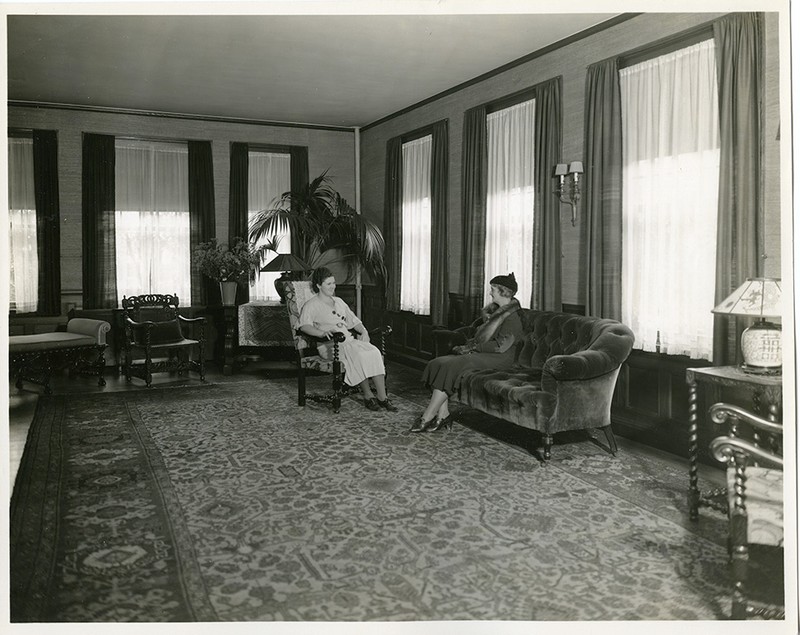 Draper Hall, student room, 1940. Photograph by Warren Kay Vantine.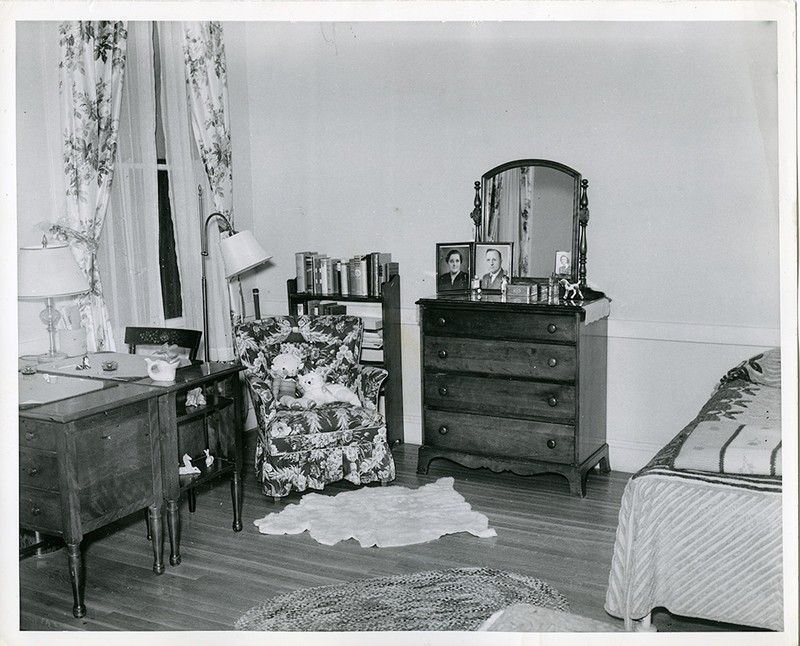 Draper Hall, dining room, 1941-1942. Photography by Dorothy Jarvis.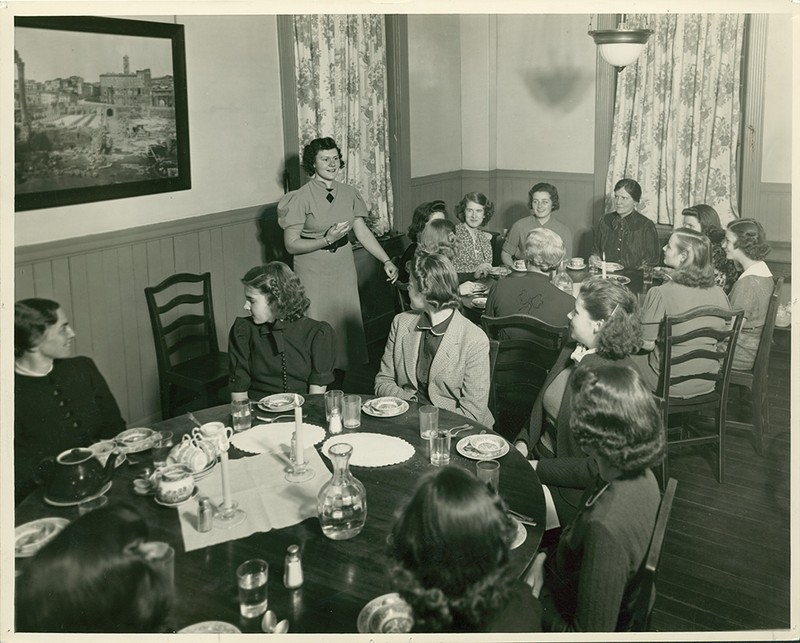 Draper Hall, new dining room, circa 1970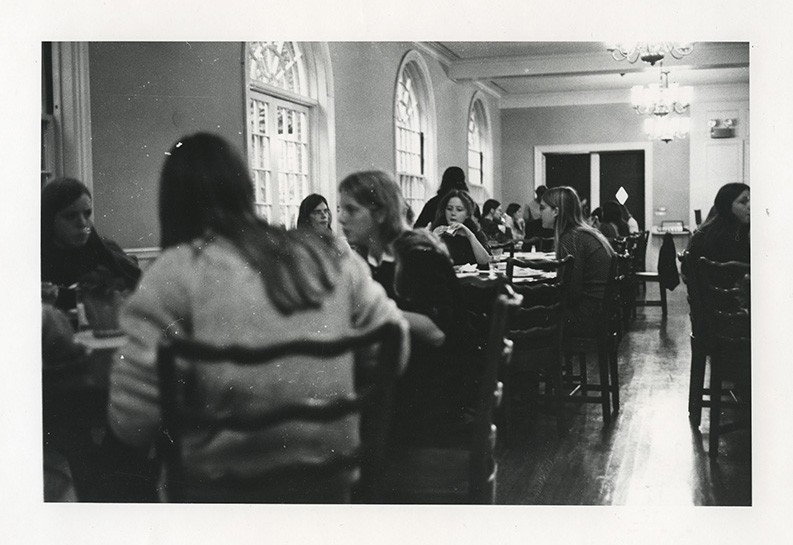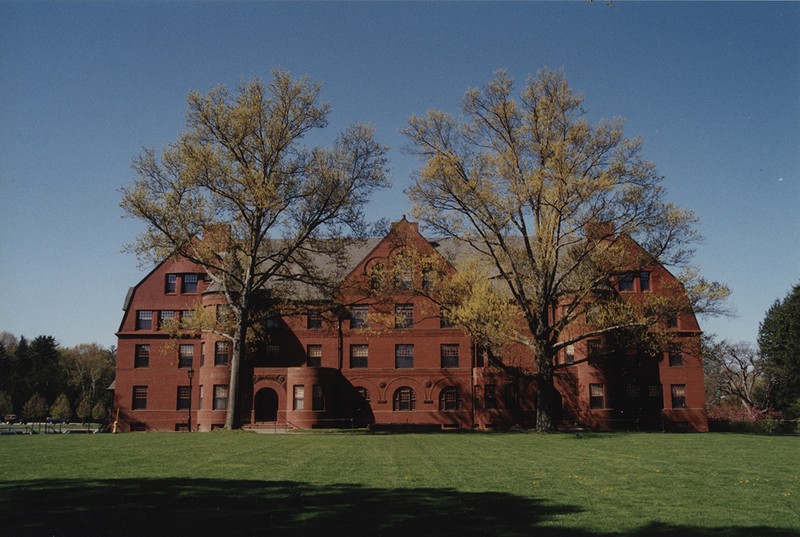 Backstory and Context
In the early 1870s Abbot Academy's two most active trustees, Warren F. Draper and George F. Smith, began to improve the landscape of the girls' school campus. They added new walks, built stone walls and fences, and planted ornamental trees. From the 1850s on, the school slowly increased its land holdings from one acre. In 1877 the trustees acquired an additional 14 acres of the Abbot estate on Phillips Street, bringing the total grounds to 22 acres. A year later, in 1878, Abbot Academy trustees hired civil engineer Charles W. Gay of Lynn, Massachusetts to coordinate improvements and prepare a landscape plan. Gay based his scheme on the existing structures rather than introducing a new master plan for the campus. He added formal drives and paths to connect the buildings.
By the 1880s, Abbot Academy's buildings were no longer adequate in size and quality. In 1886 the Abbot Academy trustees, led by Warren F. Draper, hired the Boston firm of Hartwell & Richardson to develop a master plan for the campus, recognizing the need to compete with other women's institutions. Their ambitious plan was modified due to financial constraints. Abbot Hall was moved and turned 90 degrees on the south side of quadrangle, and a new basement level above grade was added. Draper Hall was erected in 1889.
Sources
Academy Hill: The Andover Campus, 1778 to the Present. New York: Princeton Architectural Press, 2000.
Domingue, Robert A. Phillips Academy Andover, Massachusetts: An Illustrated History of the Property (including Abbot Academy). Wilmington, Mass.: Hampshire Press, 1990.
Lloyd, Susan McIntosh. A Singular School: Abbot Academy, 1828-1973. Hanover, NH: University Press of New England, 1979.
Montgomery, Susan J. and Roger G. Reed. Phillips Academy Andover: An Architectural Tour. New York: Princeton University Press, 2000.
Image Sources
Phillips Academy Archives and Special Collections

Additional Information