Raymond James Stadium
Introduction
Raymond James Stadium was built in 1998 for the Tampa Bay Buccaneers after they left Tampa Bay Stadium. The final cost of the stadium ended up costing $168.5 million. Raymond James paid $32.5 million for the naming rights in June of 1998. Raymond James Stadium was host of Super Bowls XXXV and XLIII. In 2017 the stadium hosted the College Football Playoff National Championship game.
Images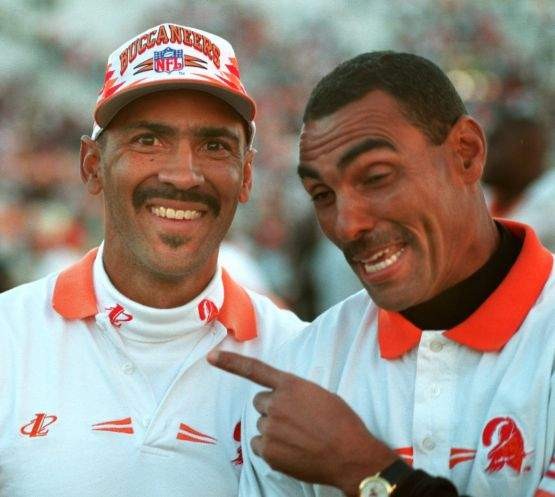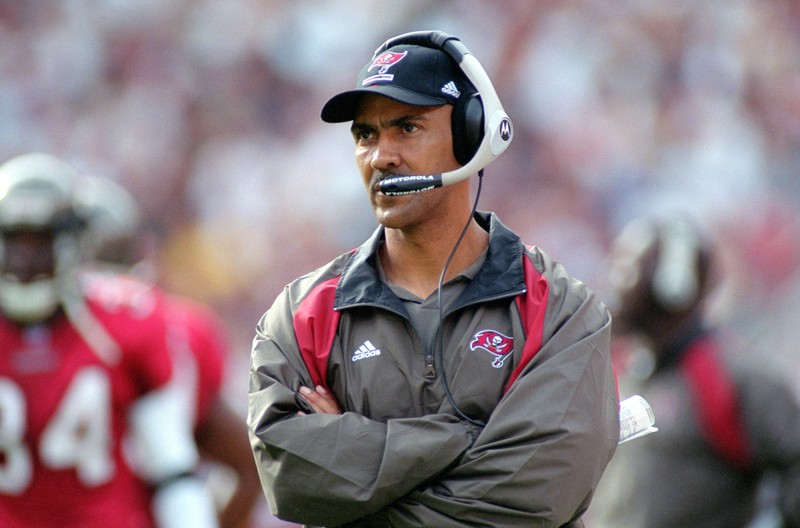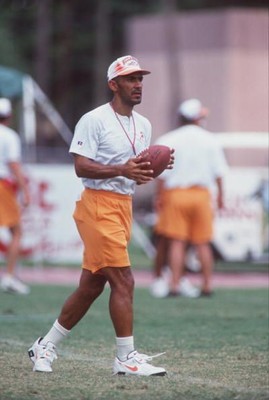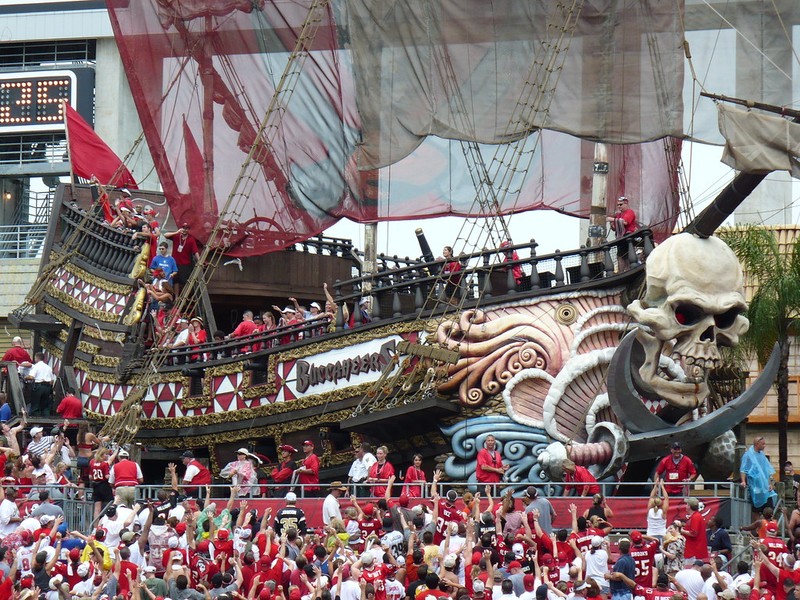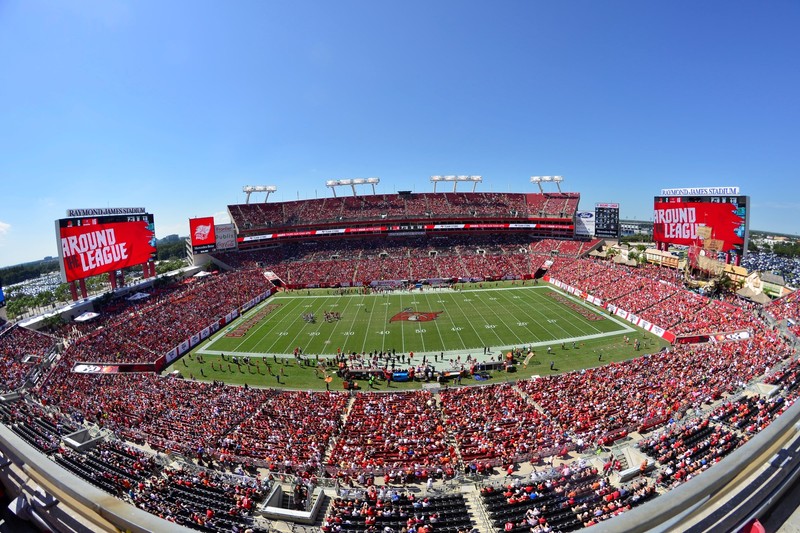 Backstory and Context
Tony Dungy got his first opportunity to be a head coach in the NFL in 1996 when the Tampa Bay Buccaneers offered him the job. Dungy brought with him his version of the Cover 2 defense. Dungy started his first year 0-5 and people thought Dungy did not know what he was doing. Dungy's team was 2-8 playing the San Diego Chargers and down 17-16 and all of a sudden Dungy's team starts to click. Safety John Lynch got an interception that led to a touchdown. The defense got one more stop the Bucs kicked a field goal and won the game. Dungy's team was starting to believe in him. The team was playing terrible. Dungy would finish his first year at 6-10, but the team showed signs of improvement and that they may even develop into a winning team.
Dungy started the following season 5-0 and led the Bucs to their first playoff win in franchise history. Dungy would eventually lead the Buccaneers to their first division title in 20 years in 1999. Dungy would eventually be let go in 2001 to Jon Gruden. Gruden would win a Super Bowl in 2002 but Dungy is credited with putting that team together. Because of Dungy the Buccaneers became a playoff contender every year he was at the helm. Dungy coached greats like Mike Alstott, Derrick Brooks, Warren Sapp, Ronde Barber and John Lynch. His coaching tree includes coaches Mike Tomlin, Herm Edwards, Jim Caldwell, Lovie Smith, and Frank Reich.
One of the biggest games played in Raymond James Stadium was the 1999 NFC Divisional Round. Dungy's Buccaneers played the Washington Redskins after the Buccaneers had a bye in the first round of the playoffs. The Buccaneers started off slow and were down 13-0 in the third quarter. A touchdown run by fullback Mike Alstott put the Buccaneers within a touchdown of the game with about two minutes to go in the third quarter. A touchdown pass from Shaun King helps bring the Buccaneers their second playoff win under Dungy.
Sources
Jam. (n.d.). History of Tampa Stadium, The Big Sombrero, Houlihans and Raymond James Stadium Home of the Tampa Bay Buccaneers. Retrieved November 25, 2019, from http://www.buccaneersfan.com/Pages/TeamZone/History/history-stadium.htm.
Wick, D. A. (n.d.). WHY YOU'RE STUCK – THE POWER OF HABIT. Retrieved November 25, 2019, from http://strategicdiscipline.positioningsystems.com/bid/103110/WHY-YOU-RE-STUCK-THE-POWER-OF-HABIT.
Yasinskas, P. (2014, January 29). Dungy turned the Buccaneers around. Retrieved November 25, 2019, from https://www.espn.com/blog/tampa-bay-buccaneers/post/_/id/3130/dungy-turned-the-buccaneers-around.
Divisional Round - Washington Redskins at Tampa Bay Buccaneers - January 15th, 2000. (n.d.). Retrieved December 3, 2019, from https://www.pro-football-reference.com/boxscores/200001150tam.htm.