Memorial Stadium
Introduction
Memorial Stadium was the home to the University of Minnesota's football team from 1924 until 1981. The stadium opened its doors October 14, 1921 as a tribute to all of the universities staff and students that served in World War I. The stadium would be home to the Gophers for 57 years until their move to the Hubert H. Humphrey Metrodome in 1981. The stadium also served as the track and field teams stadium.
Images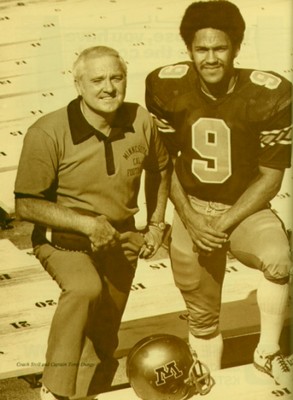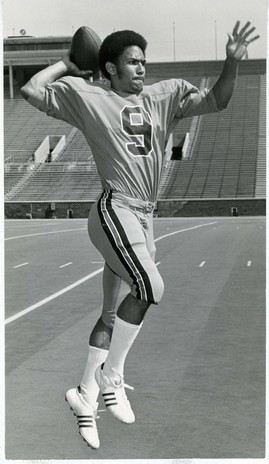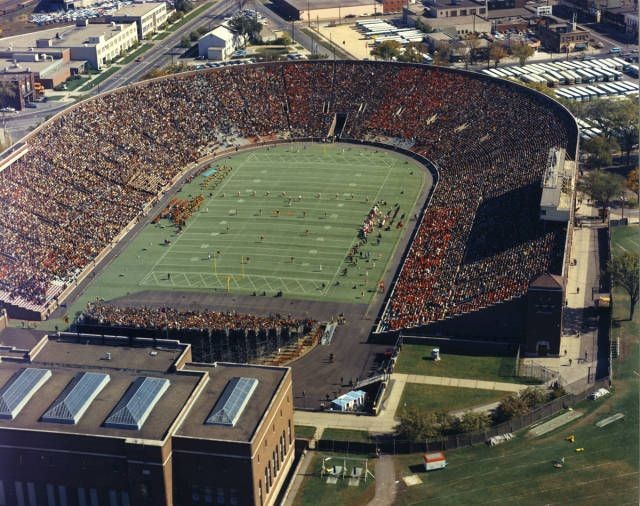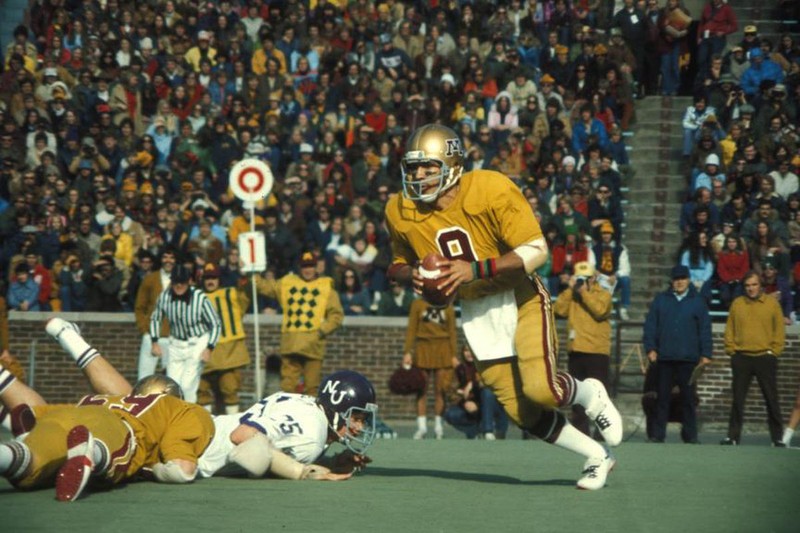 Backstory and Context
Opened October 14, 1924 the Minnesota Gophers football team would call Memorial Stadium home for 57 years. The stadium had over 52,000 seats when it was first built and could hold 56,000. Later on bleacher seating was added to the stadium allowing the stadium to seat 60,000. The stadium-record for most fans attending a game was on November 18, 1966 when the Gophers played the Purdue Boilermakers.
Tony Dungy served as the University of Minnesota's quarterback from 1973-1976. Dungy finished his career as the schools career leader in touchdown passes, passing yards, pass attempts, and completions. 1975 was Dungy's strongest season for the Gophers throwing for 15 touchdowns and 1,515 passing yards. After Dungy left the University of Minnesota he pursued a career in the NFL.
Dungy played for four years in the NFL and then he pursued a career in coaching. In 1980 Dungy retired from the NFL and got his first coaching job with his alma mater the University of Minnesota. Dungy coached defensive backs while at his alma mater and quickly felt right at home. After Dungy finished his time at the University of Minnesota he got an opportunity to coach with his former coach Chuck Knoll who was the head coach for the Pittsburgh Steelers. Dungy did not receive any awards during his time at the University of Minnesota but did graduate with a degree in business administration in 1978. Dungy coached players Jeff Schuh who was All-Big Ten first team and Mike Robb who was an All-Big Ten second team selection.
Sources
sportsreference. Accessed November 25th 2019. https://www.sports-reference.com/cfb/players/tony-dungy-1.html#all_leaderboard.
Tony Dungy. (n.d.). Retrieved November 25, 2019, from
http://uawards.umn.edu/recipients-outstanding-achievement-award/tony-dungy.
Memorial Stadium (University of Minnesota). (n.d.). Retrieved
November 25, 2019, from
https://americanfootballdatabase.fandom.com/wiki/Memorial_Stadium_(University_of_Minnesota).
Memorial Stadium (1924-81). (n.d.). Retrieved November 25, 2019,
from https://gophersports.com/sports/2018/5/21/sports-m-footbl-spec-rel-memorial-stadium-html.aspx.