Amelia Freeman Shadd
Introduction
Author-Uploaded Audio
Amelia Freeman Shadd (1833-?), was a Black American-Canadian school teacher and Underground Railroad activist. Born in the United States, Freeman Shadd received an education at Oberlin College before moving to Canada to open school in Chatham, Ontario. She was also married to abolitionist, newspaper editor and Mississippi legislator Issac D. Shadd and was subsequently the sister-in-law of famed American-Canadian publisher and abolitionist Mary Ann Shadd Cary. Little is know about the details of Freeman Shadd's life, as little record of her personal life exists.
Images
A photo of a page in the 1849-1850 'Catalogue of the Oberlin Collegiate Institute.' Page 28 shows that a Miss Amelia Freeman, a resident of Pittsburgh, was a student of the Ladies' Preparatory department during that school year.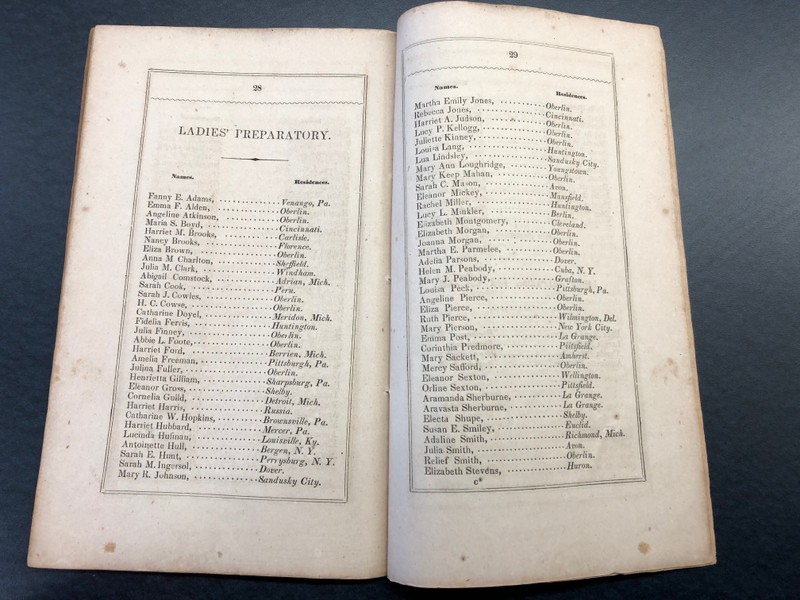 Mary Ann Shadd Cary, Freeman Shadd's sister-in-law. Shadd Cary was largely more well know, as she was the first Black woman publisher in North America and the first woman publisher in Canada. Much of what is found about Freeman Shadd is found through her sister-in-law.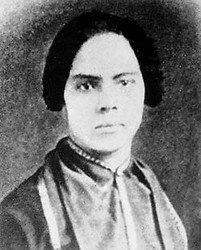 Issac D. Shadd, Freeman Shadd's husband. Shadd was also an abolitionist and worked along side his wife and sister when they ran their school in Chatham.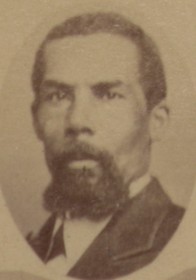 The file of available information on Amelia Freeman during her time at Oberlin was shockingly small. There simply wasn't much information on her.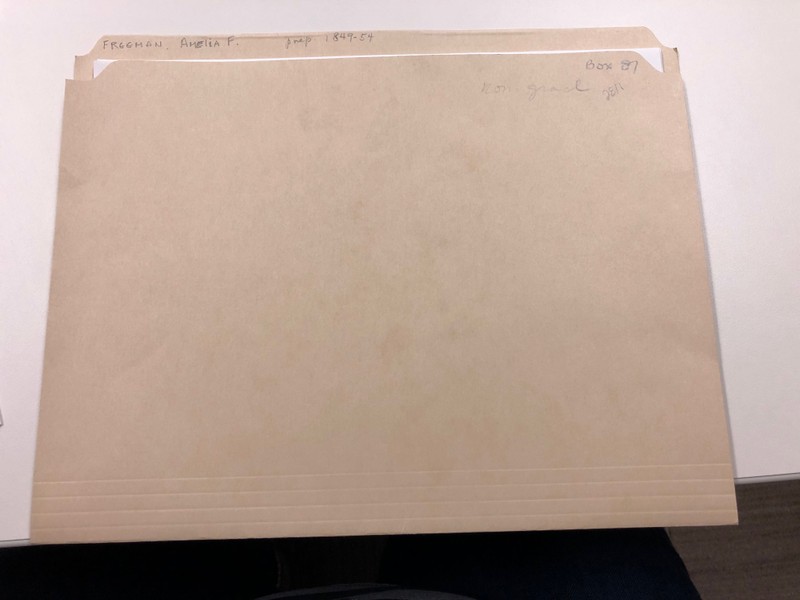 Backstory and Context
Author-Uploaded Audio
Early Life
Amelia Freeman was born in 1833 in the United States. There is some discrepancy on where she was born. Some sources cite that she was born and grew up in Ohio, however, Oberlin student records denote her as being from Pittsburgh, PA. She was also a free Black woman. By 1849, Freeman was attending Oberlin College as a student in the Ladies' Preparatory department. She is also cited as having at some point been under the instruction of Rev. Charles Avery. After finishing her education at Oberlin (there is disagreement if she truly graduated or not), she was hired and worked as a teacher in Pittsburgh at Avery College and the Allegheny Institute in the early 1850s. She taught both art and music. Freeman also was listed as one of the attendees of the 1854 National Emigration Convention in Cleveland, OH.
Move to Canada
While teaching in Pittsburgh, Freeman came to know abolitionists Martin R. Delany, William King and William Still. The three men were said to have been so impressed with her work as a teacher that they asked her to take a position in Chatham, ON. She accepted and arrived in Canada in April of 1856 to open up the Chatham Mission School for Black children. 
It was there that she was introduced to Issac D. Shadd, a Black abolitionist and younger brother of famed anti-slavery activist Mary Ann Shadd. The two were married only a few months later and the couple was reported together in the 1861 Census of Canada. Freedman bank records in Mississippi gives the date of Charlton T. Shadd as 1854, before Amelia and Isaac meet. Charlton is also mentioned in the 1870 US Census. He is likely Isaac's son from a previous marriage, an adopted child, or a child out of wedlock. While in Chatham, the couple lived with Issac's sister Sarah (a fellow teacher) and Issac's brother Garrison. The school 1859. 
"The school grew rapidly during the late 1850s and early 1860s, enrolling 259 day and evening students by 1864. Sarah M. Shadd, Mary Ann Shadd Cary and the latter's stepdaughter, Ann Cary, periodically assisted Amelia Freeman Shadd in operating the institution."(8)
The school offered classes in philosophy, mathematics, music and history as well as private lessons from Freeman Shadd in things like art, music and embroidery. The school suffered from financial troubles (despite fiscal subsidies from different organizations and various fundraisers) throughout the 1860s. Freeman Shadd was reportedly forced to teach at local public schools in order to continue funding her own school. Freeman Shadd played a pivotal role in the Chatham community through things like organizing lecture series, literary circles, religious services and fundraisers. She was a contributor to the newspaper, The Provincial Freeman, even holding the position of temporary editor in 1857. She was also credited with forming a Literary Ladies Society in Chatham for women to 'hear speeches and improv their minds'.
Later Life
There is not much known about the later portion of Amelia Freeman Shadd's life. By 1870,(when she would've been 37-years-old), Amelia Freeman Shadd and her husband had moved to Mississippi. Amelia Freeman Shadd was a teacher in the towns of Davis Bend and Vicksburg, while Issac worked as a bookkeeper. Before joining the public schools, she taught with support from the Board of Missions to the Freedmen. She served as principal in several Vicksburg schools. In 1872, Isaac Shadd was elected to the Mississippi State Legislature. He served as Speaker of the House from 1874-1876. By 1879, Isaac and Amelia Freeman Shadd and their family had moved to Greenville MS, there, Amelia taught school and Isaac worked as a printer. In Greenville, Isaac also worked in the interest of a Training School and Industrial College for colored children in the Mississippi Valley. The Industrial College had over a hundred students. Their son, Charlton became a political figure in Greenville. Amelia Freeman Shadd was said to have attended a concert in New York City in March of 1886. Her husband passed away on the 15th of March, 1896. There is no definitive source for the date of her death, her oldest know age being 53.
Sources
Baldwin, DeeDee. "Isaac D. Shadd." Against All Odds. Mississippi State University, (n.d). http://much-ado.net/legislators/legislators/f-d-shadd/.
Brand, Dionne, Linda Carty, Afua P Cooper, Sylvia Hamilton, and Adrienne Shadd. We're Rooted Here and They Can't Pull Us Up: Essays in African Canadian Women's History. Toronto, ON: University of Toronto Press Incorporated, (1994).
de Vera, Samantha. "Uncovering Black Women's Lives through the Colored Conventions Archive." Interdisciplinary Studies in the Long Nineteenth Century 27 (December 2018): 1–9. <https://doi.org/10.16995/ntn.835>.
Douglass, Frederick. "Allegheny Institute." Frederick Douglass Paper, January 27, 1854, 7 edition, sec. 6.
Fitch, James M. "Catalogue of the Officers and Students of Oberlin Collegiate Institute, 1949-50." Oberlin, OH, 1949.
Murray, Heather. Come, Bright Improvement! The Literary Societies of Nineteenth- Century Ontario. 1st ed. Toronto, ON: University of Toronto Press, 2002.
Oberlin College Archives. Accessed October 25th 2019.
Ripley, Peter, Roy E Finkenbine, and Paul A Cimbala, eds. "The Coloured People of Canada." The Black Abolitionist Papers II (1830-1865): 489–90.
Yee, Shirley J. "Finding a Place: Mary Ann Shadd Cary and the Dilemmas of Black Migration to Canada, 1850-1870." Frontiers: A Journal of Women Studies18, no. 3 (1997): 1-16. doi:10.2307/3347171.
I. D. and Amelia Freeman Shadd website by Melvin Oakes, https://www.patandmeloakes.com/PatandMelOakesFamilySite/IDandAmeliaFShadd.html
Image Sources
Hannah Keller, 2019.

National Archives of Canada, C-029977

DeeDee Baldwin, date unknown.

Hannah Keller, 2019.

Additional Information