Packard Stadium (1974-2014)
Introduction
Packard Stadium was the home of ASU baseball from 1974 to 2014 when the team moved to Municipal Stadium and this ballpark was demolished to support new development. Packard Stadium was made possible through a gift to the university from Guthrie and Peter Packard as a tribute to their late father, William Guthrie Packard, a prominent member of the publishing industry. The stadium included a 30-foot high batting eyewall, nicknamed "The Green Monster" and painted green so that the batter standing at home plate 400 feet away can see the baseball coming out of the pitcher's hand. Packard Stadium was home to many professional baseball players including Barry Bonds (1983-85), Reggie Jackson (1966), Andre Ethier (2002-03), and Dustin Pedroia (2002-04). ASU has one of the most successful baseball programs in the country. The Sun Devils have won five national championships (1965, 1967, 1969, 1977, 1981), the fourth most by any school, and have the third most College World Series victories with 61.
Images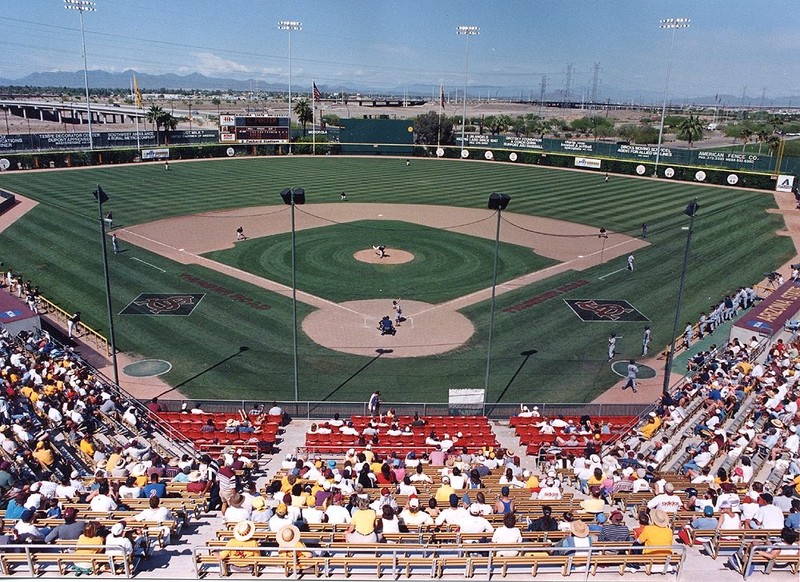 Barry Bonds first year at ASU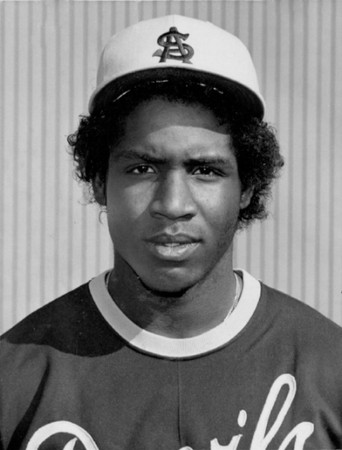 Backstory and Context
Packard Stadium was a college baseball stadium in Tempe, Arizona, and was the home field of the Arizona State Sun Devils of the Pac-12 Conference from 1974 to 2014. The stadium was built in 1974 and named for William Guthrie Packard. In 2001, the playing surface was renamed Bobby Winkles Field in honor of the school's first varsity baseball coach, who coached the Sun Devils to a 574-173 record from 1959 to 71. 
In 2006, the name of Jim Brock, the school's all-time winningest varsity coach, was added to the stadium. Brock coached the Sun Devils to a 1,100 440 record from 1972–94, As a result, the full name of the stadium was Bobby Winkles Field-Packard Stadium at Brock Ballpark. The outfield wall, including a center field green monster, was lined with orange trees.
Sources
Phills, Anthony. Barry Bonds Bio, Barry Bonds. Accessed November 24th 2019. https://barrybonds.com/pages/bio.
Slobodzian, Paul. Packard Stadium should have remained ASU baseball's home, The State Press. Accessed November 24th 2019. https://www.statepress.com/article/2018/04/spopinion-packard-stadium-should-have-remained-asu-baseballs-home.
Sun Devils Baseball. ASU Virtual Tour, Arizona State University. Accessed November 24th 2019. https://tours.asu.edu/tempe/packard-baseball-stadium.
Additional Information