Dotonbori
Introduction
Dōtonbori, literally Dōton Canal, is a canal that runs through the south-center of Japan's second largest city, Osaka. The area frequently referred to as Dōtonbori runs the length of the canal from Dōtonboribashi (Dōton Canal Bridge) to Nipponbashi (Japan Bridge) in the Namba district of Osaka's Chuo Ward. It is home to a number of famous restaurants, advertisements, other tourist attractions.
Images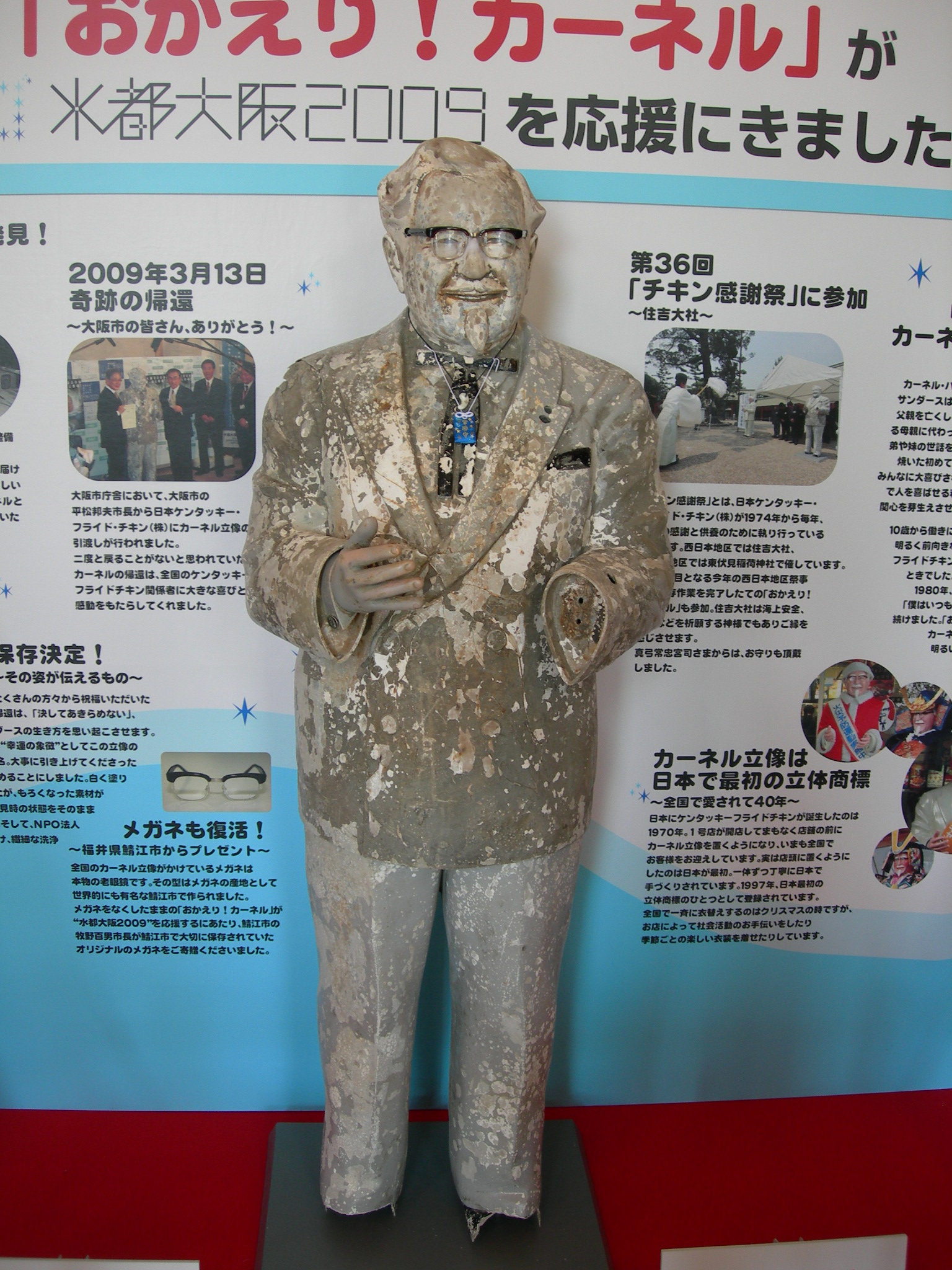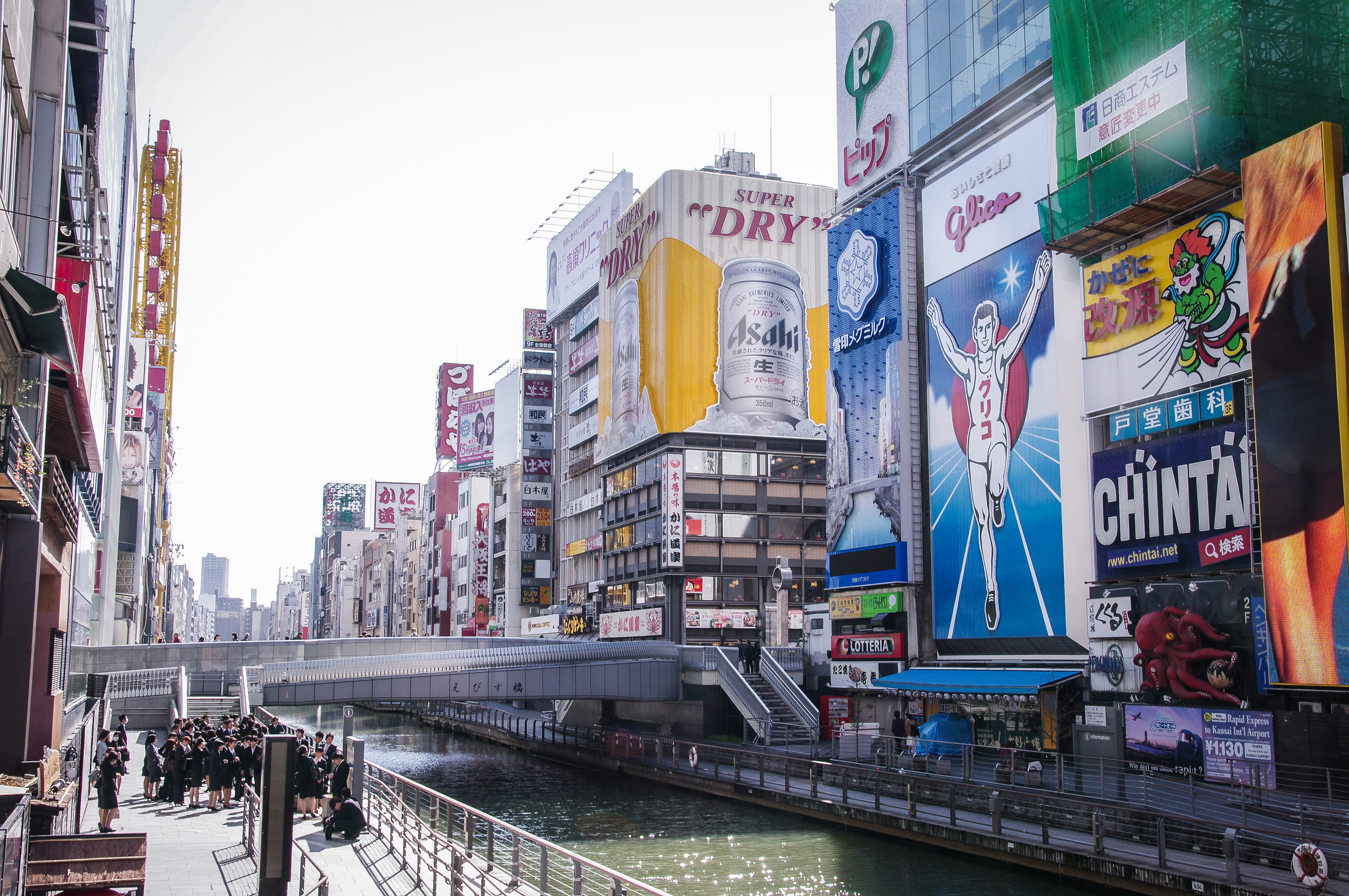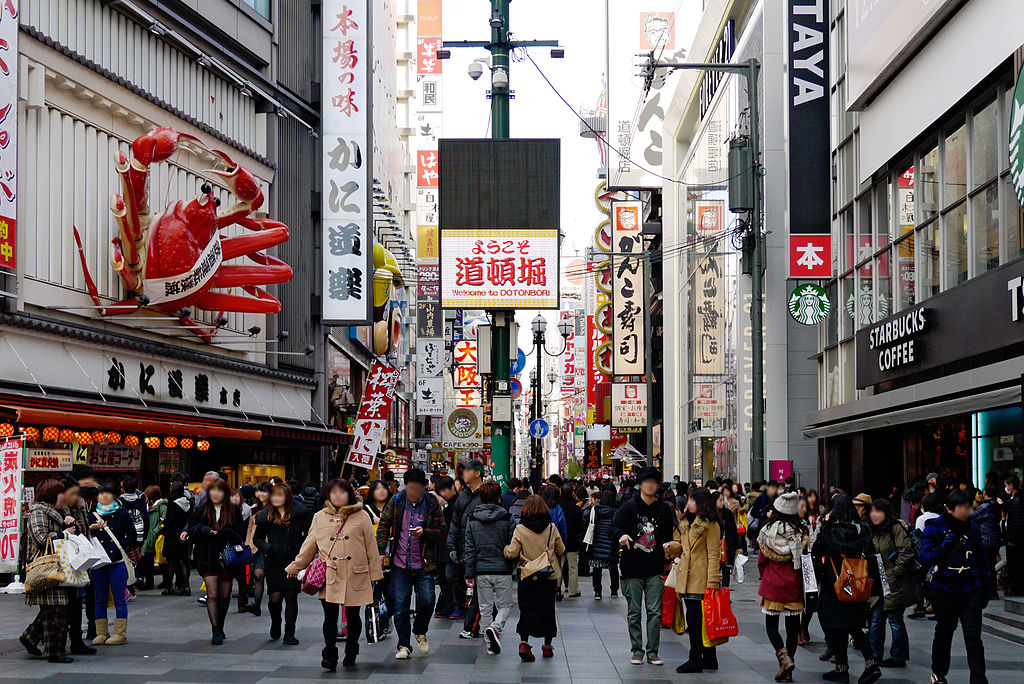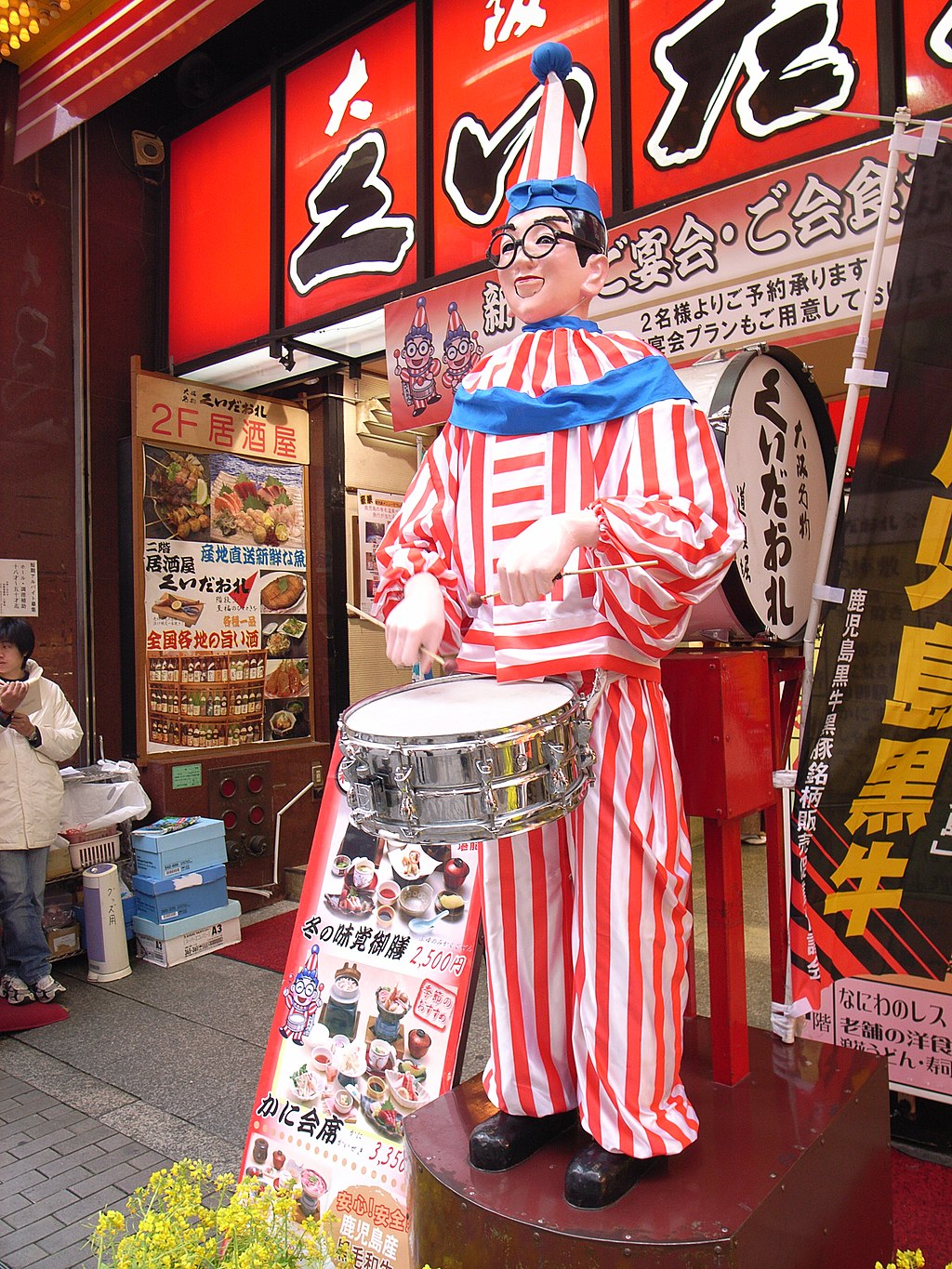 Backstory and Context
Dōtonbori began as an expansion of the Umezu River by Yasui Dōton, for whom the canal is named, in 1612. Unfortunately for Dōton, he had begun his work during a somewhat unstable time. In 1614, the Toyotomi clan, which controlled Osaka, decided to rebuild the great statue of Buddha there. One of the new bells commissioned had an inscription which could be interpreted as a curse upon their rivals, the ruling Tokugawa family. Using that as provocation, the Tokugawa put Osaka to siege, possibly using British armaments. Dōton was killed sometime during the siege of Osaka, which lasted from 1614-1615. After the siege and the death of Dōton, his work was taken up by his cousin Dōbuku and completed later in 1615. A British man visiting Osaka, Harold Williams, noted in the late 19th century that the Dōtonbori had become a center of nightlife and entertainment. The theaters would remain important, but waned in popularity over the years. By the Second World War, only five major theaters remained and all were destroyed over the course of the conflict. Osaka was bombed eight times by allied air forces, with the Dōtonbori theaters probably destroyed in the first fire-bombing mission on March 13, 1945.
               In the post-war boom, the canal and street section became home to a glittering assortment of lighted signs and advertisements. Restaurants, which had always been in the area to serve the theater crowds, boomed and the area quickly became known around Japan as a top locale for food.
               As a center of tourism, Dōtonbori became a place where old traditions lived and new traditions were born. One particular tradition was created by the fans of the local professional baseball team, the Hanshin Tigers. After the Tigers victory in the 1985 Japan Series, jubilant crowds of fans flocked to the canal. Members of the crowd said to resemble individual players on the team jumped into the water, but no one could be found to represent American first baseman Randy Bass. In a stroke of ingenuity, the throng stole the statute of Colonel Sanders decorating the storefront of a local Kentucky Fried Chicken and tossed it into the river. Over the next 18 years, the Tigers struggled to put together winning seasons and only made two playoffs. Their struggles were attributed to the Curse of the Colonel placed on them by a vengeful Colonel Sanders. In 2009, all of the statue except his glasses and left hand were recovered. According to some, the Curse is still in place to this day, as the Tigers haven't won a Japan Series since.
Sources
Cortazzi, Hugh. 2012. Victorians in Japan : In and Around the Treaty Ports. Bloomsbury Academic Collections. London: Bloomsbury Academic. http://search.ebscohost.com/login.aspx?direct=true&db=nlebk&AN=664310&site=ehost-live&scope=site.
Dotonbori Store Association. What is Dotonbori? "History and Culture", About Dotonbori. Accessed November 23rd 2019. http://www.dotonbori.or.jp/en/about/index.html.
Lambe, Michael. Dotonbori Area: The Bright Heart of Osaka, Osaka Station. Accessed November 23rd 2019. https://www.osakastation.com/dotonbori-area-the-bright-heart-of-osaka/.
Leutner, Robert. "Saikaku's Parting Gift. Translations from Saikaku Okimiyage." Monumenta Nipponica 30, no. 4 (1975): 357-91. doi:10.2307/2383975.
Matsuyuki. Kuidaore Doll by Matsuyuki in Dotonbori, Osaka. Photograph. Wikimedia Commons. January 20, 2007. Accessed December 10, 2019. https://commons.wikimedia.org/wiki/File:Kuidaore_doll_by_matsuyuki_in_Dotonbori,_Osaka.JPG.
McVittie, John. "A European Glimpse of Japan in the Seventeenth Century." The Australian Quarterly 21, no. 1 (1949): 77-89. doi:10.2307/20633132.
Oilstreet. Dotonbori Osaka Japan. Photograph. Wikimedia Commons. December 23, 2014. Accessed December 10, 2019. https://commons.wikimedia.org/wiki/File:Dotonbori_Osaka_Japan01-r.jpg.
Ogiyoshisan. Curse of the Colonel. Photograph. Wikimedia Commons. September 20, 2009. Accessed November 24, 2019. https://commons.wikimedia.org/wiki/Category:D%C5%8Dtonbori#/media/File:Curse_of_the_Colonel_DSCN7774_20090921.JPG.
Tipton, Elise K., and Elsie K. Tipton. "Cleansing the Nation: Urban Entertainments and Moral Reform in Interwar Japan." Modern Asian Studies 42, no. 4 (2008): 705-31. www.jstor.org/stable/20488038.
Youren, Mei. Good Morning, Osaka. Photograph. Wikimedia Common. April 2, 2015. Accessed November 24, 2019. https://commons.wikimedia.org/wiki/Category:Ebisubashi#/media/File:2015%E4%BA%AC%E9%98%AA._Japan,_Osaka_&_Kyoto_(18616123469).jpg.
White, Paul. Leading Off, USA Today. August 21st 2003. Accessed November 23rd 2019. https://usatoday30.usatoday.com/sports/bbw/2003-08-21-leading-off_x.htm.
Image Sources
Wikimedia Commons

Wikimedia Commons

Wikimedia Commons

Wikimedia Commons