Oscar Anderson House Museum
Introduction
The Oscar Anderson House Museum, located in Anchorage, Alaska, is a significant architectural building because it was the home of a man who helped to contribute to the development of a place that would later become Alaska's largest city-Anchorage. The Oscar Anderson House was one of the first wood-framed homes in Anchorage, and it is also Anchorage's only house museum to this day. Inside of the museum, visitors can view antique furniture, family heirlooms, and artifacts from both the Anderson family's collection and donations from citizens during the 1915-1925 time period. Original photos from "Tent City", where early Anchorage first began to form, can also be viewed throughout this historic home.
Images
Oscar Anderson House Museum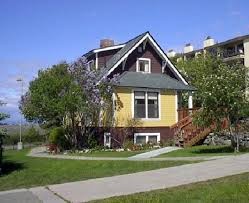 Old- time Monarch wood cook stove display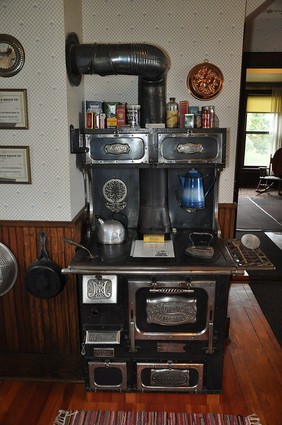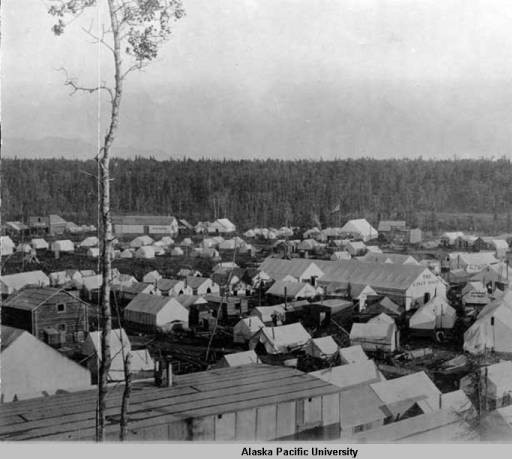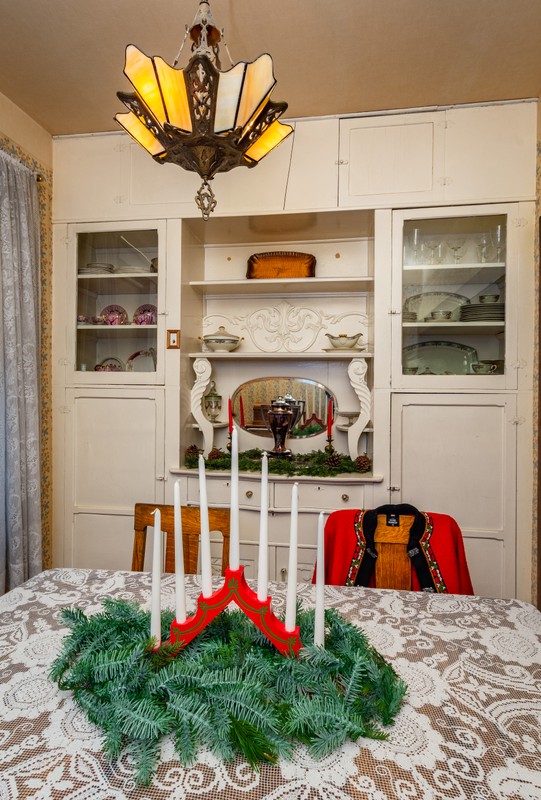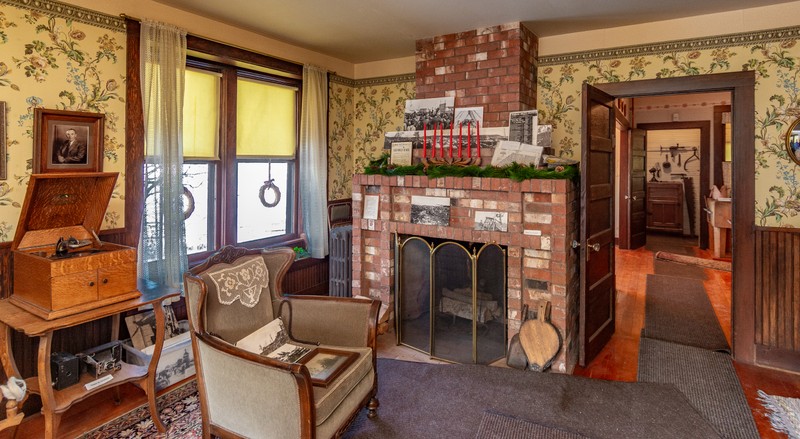 Backstory and Context
  In 1867, the U.S purchased Alaska from Russia because of it's abundance of not only natural resources, but also because the Alaska Railroad Commission decided that there were potential railroad routes that could be built for shipment of newly mined minerals. As people began to realize that there would be new construction job opportunities in Alaska, they started moving towards Ship Creek, where they pitched tents to wait for railroad construction to begin. There were 655 lots where the tents were pitched, and soon the area became known as "Tent City" in 1915. Later on during 1915, the lots all began to get sold for business and housing developments in what was known as the 1915 Land Auction. "Tent City" was no longer full of tents after the auction, and soon it was a regular boomtown after the railroad was built. 
   Oscar Anderson was a businessman from Swedan who was the 18th person to immigrate to "Tent City" in 1915 because of the sudden prosperity boom in Alaska as railroads began to be built. Anderson began his new American life in what will later be Anchorage, Alaska, by purchasing his own land to build a home for his family that he had left in Swedan while he looked for new opportunities in the U.S. Along with the lot he purchased for his own home to be built on, Anderson also purchased several others during the 1915 Land Auction to be used for other things he wished to built for the new city of Anchorage. Anderson would soon go on to partner with the Ship Creek Meat Corporation and help finance a cold storage plant for the meat market that sold to surrounding areas. 
Anderson also contributed to Anchorage Air Transport and the Evans Jones coal mine, making not only himself more prosperous but also Anchorage itself. The National Register of Historical Places chose the Oscar Anderson House to be listed for its architectural importance because of Anderson's crucial role in the development of Anchorage. 
   From 1978 to 1982, volunteers and Historic Anchorage, Inc. helped Oscar Anderson's widow and daughter to restore the house after they decided that they wanted to preserve their historical home. The home was opened for the public to explore later in 1982. Inside of the Oscar Anderson House, visitors may begin to think that they are back in the "Tent City" times because of the antique furniture and historical artifacts that surround them from the early 1900s. During the 45 minute tour, a variety of artifacts can be examined that belonged to the Anderson family, such as the family china set, Swedish woodwork, a butcher block from Oscar's meat market, and many more items and photos of the family and their early days in Anchorage. A grandson of Oscar, along with the Alaska
Association for Historic Preservation continue to maintain this historic home so the community of Anchorage can always look back on a part of their city's heritage.
Sources
"The Alaska Association for Historic Preservation". Welcome to the Oscar Anderson House Museum. Last updated 2014. http://www.aahp-online.net/the-museum.html "National Trust for Historic Preservation". Oscar Anderson House Museum. Last updated 2014. http://www.preservationnation.org/travel-and-sites/distinctive-destinations/locations/Oscar-Anderson-House-Museum.html "Anchorage Downtown Partnership". Oscar Anderson House Museum. Last accessed 11/14. http://www.anchoragedowntown.org/the-downtown-dish/oscar-anderson-house-museum/
Additional Information