The Walter Young Center
Introduction
117 Wright Street started as the simple family home of Fred and Dora Wolfe. However, when Carroll bought the house in 1994, it became home to one of the school's most unique programs, the Walter Young Center for Counseling and Career Development. Unfortunately, this extraordinarily helpful program found its origin in a tragic event for the Carroll community.
Images
The Walter Young Center, May 1994.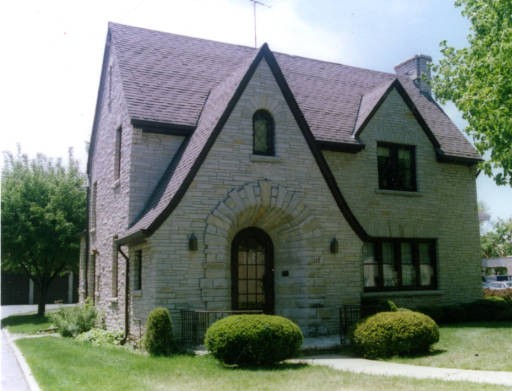 The Walter Young Center, October 2000.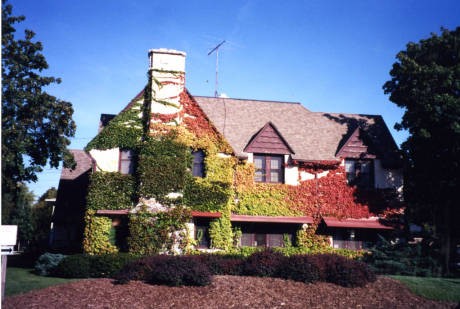 Backstory and Context
In 1933, Frank and Dora Wolfe began construction of the home at 117 Wright Street. Using limestone from the Waukesha Lime and Stone Company, where Fred was an executive, the couple decided to match the Tudor Revival style that neighboring Carroll College had used for several campus buildings. The couple moved out in the 1960s, leaving the home to their daughter, Estella Wolfe. She lived in the house until 1994, when it was bought by the college. Soon thereafter, the Wolfe House became home to the Walter Young Center for Counseling and Career Development.  It has also housed the chaplain's office and Academic Support Services.
Sadly, the Center's name does not celebrate a donor, alum or accomplishment of the Carroll community. Instead, it commemorates a tragedy. Walter Young was a member of Carroll's freshman class in the fall of 1976. Sadly, Young struggled with depression and the pressures of college, and took his own life. Grandparents Helen and Edward Young donated the endowment funds for the center to honor his memory. It was their hope that the Walter Young Center would help students get the kind of support that might have saved their grandson's life. Since the doors opened, the Walter Young Center, and the amazing people who staff if, continue to do exactly that.
Sources
Hinakaga 1990. Carroll Yearbook Collection, Carroll University Library Digital Archives.
"Dora Wolfe in the 1940 Census." Archives.com.
"Fred C. Wolfe in the 1940 Census." Archives.com.
U.S. National Park Service. "National Register of Historic Places Continuation Sheet." United States Department of the Interior, 1993, p. 13.
Carroll University. "Buildings Collection." Carroll Archives Finding Aids.
Wisconsin Historical Society. 117 Wright Street Property Record. 1 Jan. 2012.
Image Sources
Carroll Photograph Collection

Carroll Photograph Collection