Highland Towers Apartments
Introduction
Pittsburgh's Highland Towers Apartments were constructed in 1913 by Frederick Gustavus Scheibler, Jr. At that time, the apartment building was unique due to its use of Exposition des Arts Decoratif (or Art Deco) design. Art Deco architecture became popular a decade later and was utilized throughout the United States during the late 1920s and the 1930s. Inspired by modern European architecture and Japanese decorative designs, Scheibler combined the two for constructing the Highland Towers Apartments. In 1976, the Highland Towers Apartments is listed in the National Register of Historic Places for its unique design. Scheibler was one of the earliest architects to specialize in proto-modern designs and following the creation of this building, he was contracted to design complexes and buildings throughout the region.
Images
Highland Towers Apartments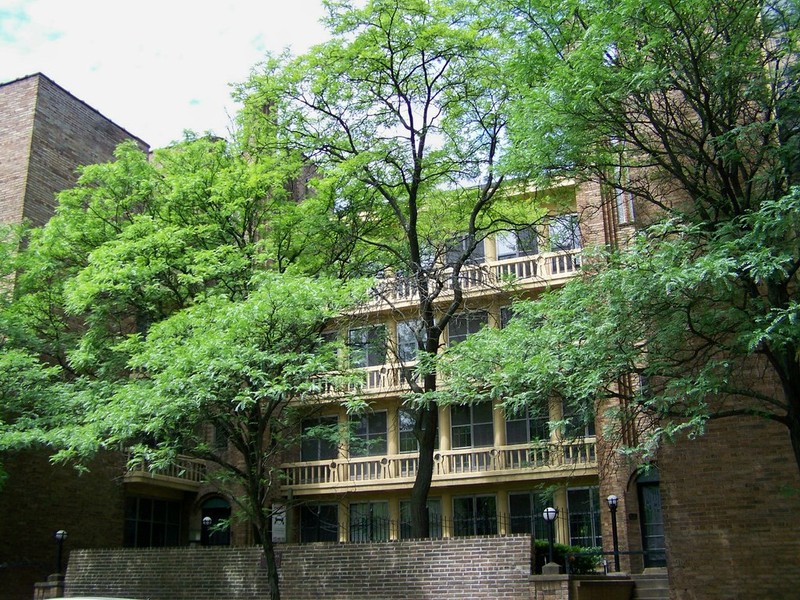 Frederick Gustavus Scheibler, Jr: The Man Behind the Apartments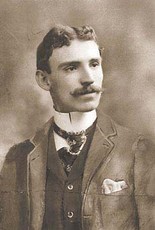 Backstory and Context
Born in 1872, Frederick Gustavus Scheibler, Jr., was the son of William Augustus and Eleanor Amelia Scheibler. During his childhood, Scheibler attended public schools until the age of 16 when he dropped out to work as an architect apprentice at the Pittsburgh architectural firm, Longfellow, Alden & Harlow between 1889-1898. Unlike other architects at the time who specialized in the Classical Revival style, Scheibler was more intrigued with European and Japanese modern designs In 1901, Scheibler opened his own firm and began designing and experimenting with European movements regarding architectural style, such as the English Free Style, the Viennese Secession, and the Art Nouveau.
Schiebler had two distinctive trademarks as an architect. Scheibler would accent his stucco or brick walls with art glass or tiles etched with birds and flowers. Scheibler would also implement an exposed I-beam lintel over windows, doors, and porches. Until his death in 1958, Scheibler constructed over 150 buildings, houses, and row houses, most of them reside in the Pittsburgh area, which can still be seen today. Some of his works include The Old Heidelberg Apartments, the Hamilton Cottages, the Minnetonka Building, and the Highland Towers Apartments.
Constructed in 1913, The Highland Towers Apartments is a four-story apartment complex surrounding an open court, creating a "U" shape. The central glass and balcony is recessed while brickwork and the glass wings project forward. Both the "U" shape design and the glass work are examples of how Scheibler took inspiration from European modernist designs. In addition, Schiebler was motivated by Japanese-American artist and designer Kentaro Kato (1889-1926) to add interior exhibits pervasive Japanese influences, such as brick reeding on the service towers and dark headers outlining the brickwork, which created a checkerboard pattern. Some say Schiebler's design choices for the Highland Towers Apartments brought some international flair to the Pittsburgh area. In 1976, the Highland Towers Apartments is listed in the National Register of Historic Places for its unique design and one of Scheibler's most noted works.
Sources
Key Architects and Firms: Frederick G. Scheibler Jr., Carneige Mellon University. n.d. Accessed November 12th 2019. https://www.library.cmu.edu/ArchArch/collection/frederick-g-scheibler-jr.
Van Trump, James. Highland Towers Apartments, National Park Services. 1976. Accessed November 12th 2019. https://s3.amazonaws.com/NARAprodstorage/lz/electronic-records/rg-079/NPS_PA/76001595.pdf.
Image Sources
https://c2.staticflickr.com/6/5066/5829465658_38d93a482a_b.jpg

https://en.wikipedia.org/wiki/Frederick_G._Scheibler_Jr.

Additional Information