Clay Center for the Arts & Sciences
Introduction
The Clay Center for the Arts & Sciences of West Virginia is a venue for performing arts as well as a gallery for visual arts and a science museum for children of all ages. Regional and national acts perform at the Clay Center each month, as well as the West Virginia Symphony Orchestra. The Avampato Discovery Museum offers several floors of exhibits for children and young adults.
Images
This sculpture by Albert Paley is titled Hallelujah and is located at the front entrance of the Clay Center. Paley's work can also be seen at the entrance to the Renwick Gallery of the Smithsonian Institution in Washington DC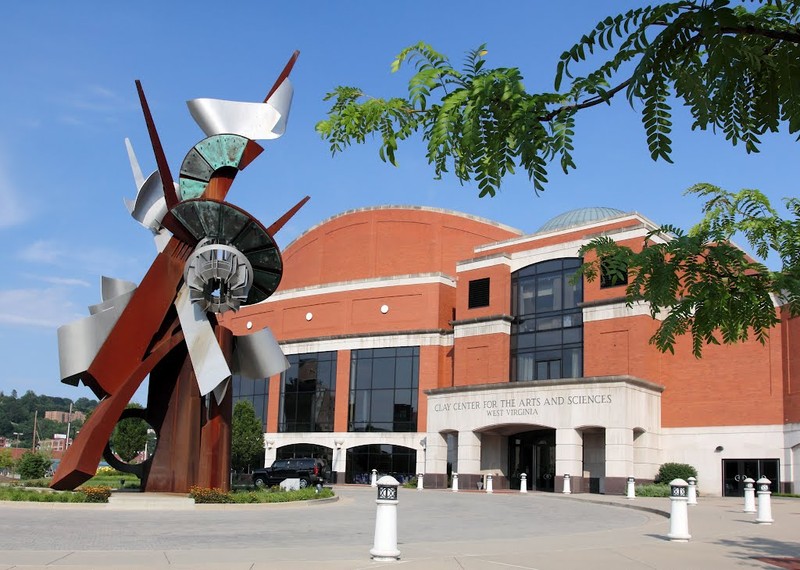 Backstory and Context
The West Virginia Symphony Orchestra and touring acts perform in the centerpiece of the Clay Center, Maier Foundation Performance Hall. This 1,883 seat theater was built to offer visitors the best acoustical experience and views of the stage. Smaller performances occur within the Walker Theater, an intimate venue that can accommodate up to 200 guests.
The Avampato Discovery Museum provides children and young adults with two floors of interactive science exhibits. There is also a planetarium, café, and a small art gallery that features selections from the museum's permanent collection as well as temporary exhibitions of works that the museum obtains on loan from other institutions.
The Clay Center has been made possible by the generosity of hundreds of West Virginia families. The Center is named after its two largest benefactors, Lyell and Buckner Clay. These brothers established and operated Clay Communications and used the proceeds of their media company to establish the Clay Foundation. As of 2014, the Clay Foundation has provided nearly $60 million in funding to build and sustain the center. Lyell Clay owned several businesses in Charleston, including the Charleston Daily Mail. In 1987, Lyell Clay explained his belief that good fortune required good works in an article in that newspaper. "I really feel that we are trustees for all that which we are given in life," Lyell Clay explained. "If we're lucky enough to make money instead of losing it, I think that charges us with a kind of fiduciary responsibility to do something with it."
On street parking is usually available within two blocks of the Clay Center. The Clay Center offers a parking lot on Washington Street immediately across from the building. There is a $3/day charge to park in this lot.
Sources
Clay Center Website, http://www.theclaycenter.org/ accessed 11/9/2014


Additional Information