Koeppel Community Sports Center
Introduction
The Koeppel Community Sports Center was constructed and completed in November 2006. It is an multi-use facility that includes the Albert Creighton Williams '64 Rink and holds 3,400 fans. The ice rink is a state of the art ice arena that is the home to the Trinity women's and men's ice hockey teams. The Sports Center also provides opportunities for other ice hockey and figure skating teams and organizations to use the ice creating a community space for mentoring programs in the Hartford area.
Images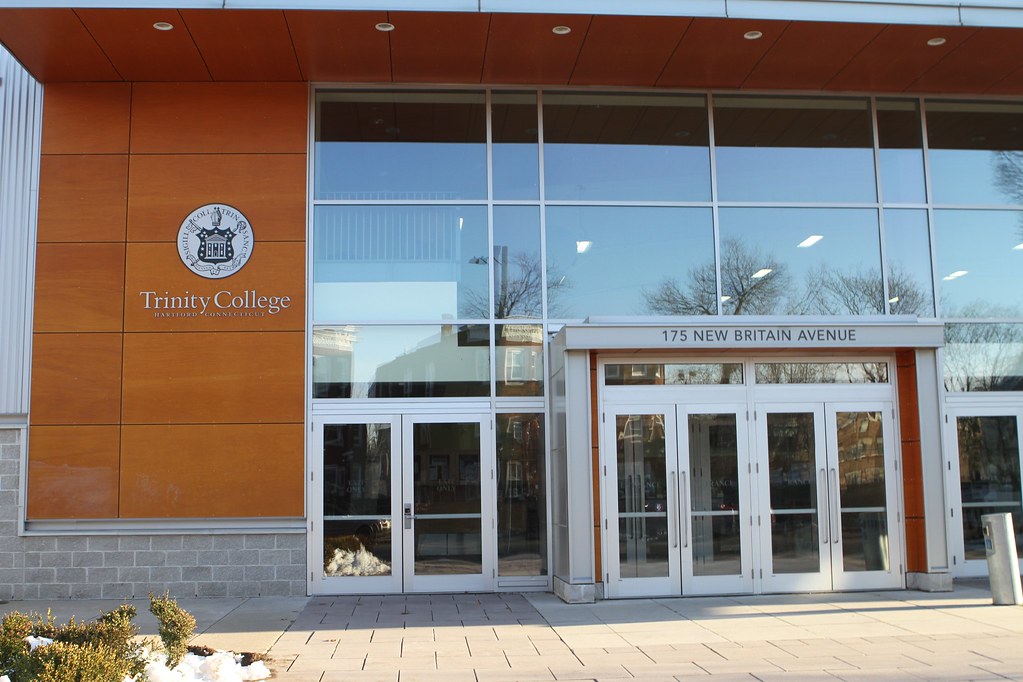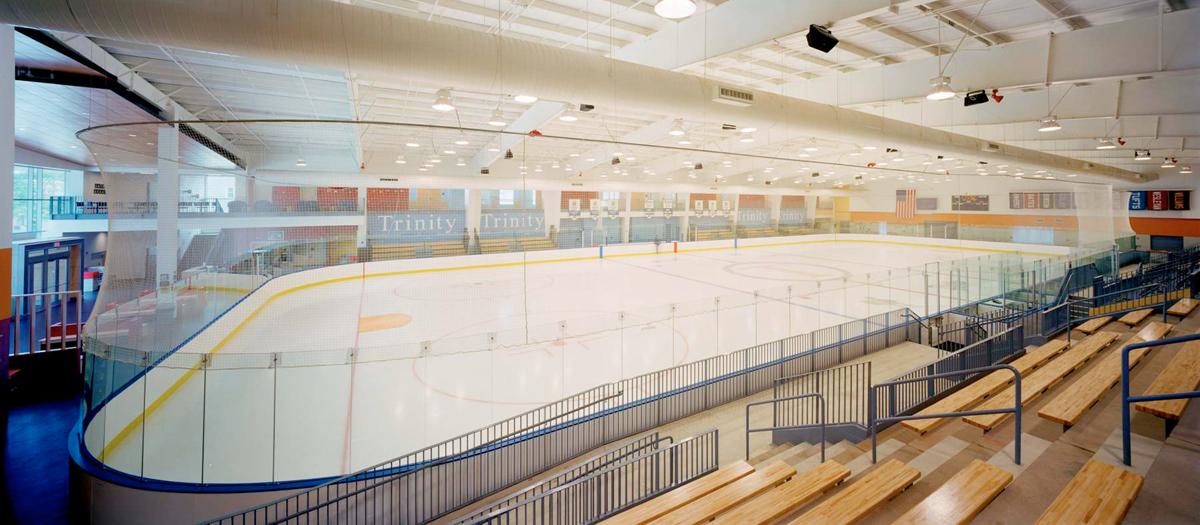 Backstory and Context
The Trinity College Koeppel Community Sports complex has stood on the south edge of campus since 2006. It was named in memory of former trustee Alfred J. Koeppel '54 by his family. The building was constructed by architects at Sasaki Associates, Inc. It was designed as an addition to the Learning Corridor of the Boy's and Girls club educational campus to provide a community space that is both educational and recreational for families in the surrounding neighborhoods. The rink opened with 10 community groups and over 1,000 Hartford school children participating in skating programs.
The project was an estimated $15.5 million renovation featuring a collection of school funds and donations. The building was recognized and won an esteemed award in 2007 just one year after its grand opening. The award given to the Koeppel Center was the "2007 Facilities of Merit Award" from the Athletic Business Journal. The facility was one out of 10 facilities to win from 100 different entries. Many of the architects and designers who were apart of the creation were commended for their ability to turn a simple space into something illuminating and therefore elevating. It has been said that the Koeppel Community Center might be one of the first urban community centers that doubles as an athletic facility in that it also connects neighborhood families with a liberal arts school.
In addition to the rink, the complex features an open two-story lobby with large glass windows, locker rooms, a weight room, and a skate-changing area. The architects decided to add a second level and built several rooms available for community meetings, gatherings, and special events. Trinity's newspaper the Trinity Tripod reported in 2009 the purchase of a new floor for the rink once the winter season finishes. The multi-purpose floor is used for special events that are held in Koeppel with the ability to put down the whole floor or only half. Trinity also purchased the floor because the Koeppel Center is the only space on campus that can hold the entire Trinity student body.
Sources
. Trinity's Koeppel Community Sports Center Wins Architecture Award, NESCAC. February 15th 2008. Accessed November 11th 2019. https://www.nescac.com/sports/mice/2007-08/news/Trinity_Koeppel_021508.
. TRINITY COLLEGE KOEPPEL COMMUNITY SPORTS COMPLEX, O&G Industries. Accessed November 11th 2019. https://www.ogind.com/portfolio/trinity-college-koeppel-community-sports-complex.
. Koeppel Community Sports Center, Official Site of Trinity Athletics. Accessed November 11th 2019. https://www.bantamsports.com/Information/Facilities/Koeppel_Community_Sports_Center.
Siraco, Alessandra . "SGA' s Purchase of Floor at Koeppel Creates New Event Facility ." Trinity Tripod (Hartford ) February 24th 2009. Vol. 16 ed, NEWS sec, 7-7.
. Facilities of Merit 2007: Trinity College - Koeppel Community Sports Center, Athletic Business . Accessed November 11th 2019. https://web.archive.org/web/20120526012243/http://athleticbusiness.com/galleries/project.aspx?id=160.
. History of Trinity College in the Community , trincoll.edu. Accessed November 11th 2019. https://www.trincoll.edu/urbanglobal/cugs/community/documents/read%20more%20about%20key%20dates%20in%20trinity%27s%20history%20with%20the%20community.pdf.
Image Sources
https://www.flickr.com/photos/35784190@N07/8409625138

https://www.ogind.com/portfolio/trinity-college-koeppel-community-sports-complex