Dr. N.J. Latimer office
Introduction
The Dr. N.J. Latimer office is a example a what a early commercial building in downtown Corning looked like. Being built in 1895, this building housed Dr. N.J. Latimer's office on the first floor and Mayor Tom Barker's office on the second. The façade is made of cast-iron and is painted green. The top trim of the structure has a unique brick trim design.
Images
The cast-iron of the façade on the building.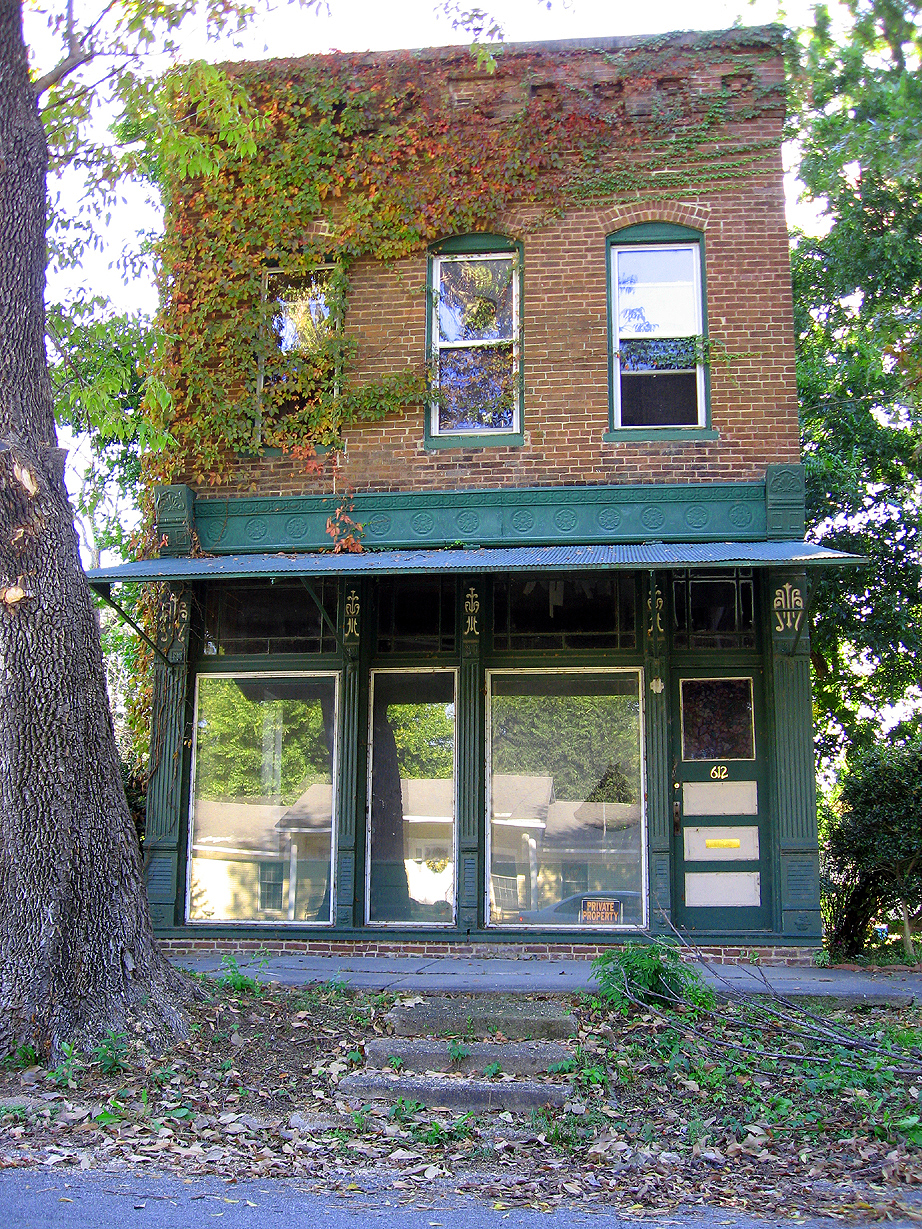 A view of the north wall showing the second floor burnt out windows.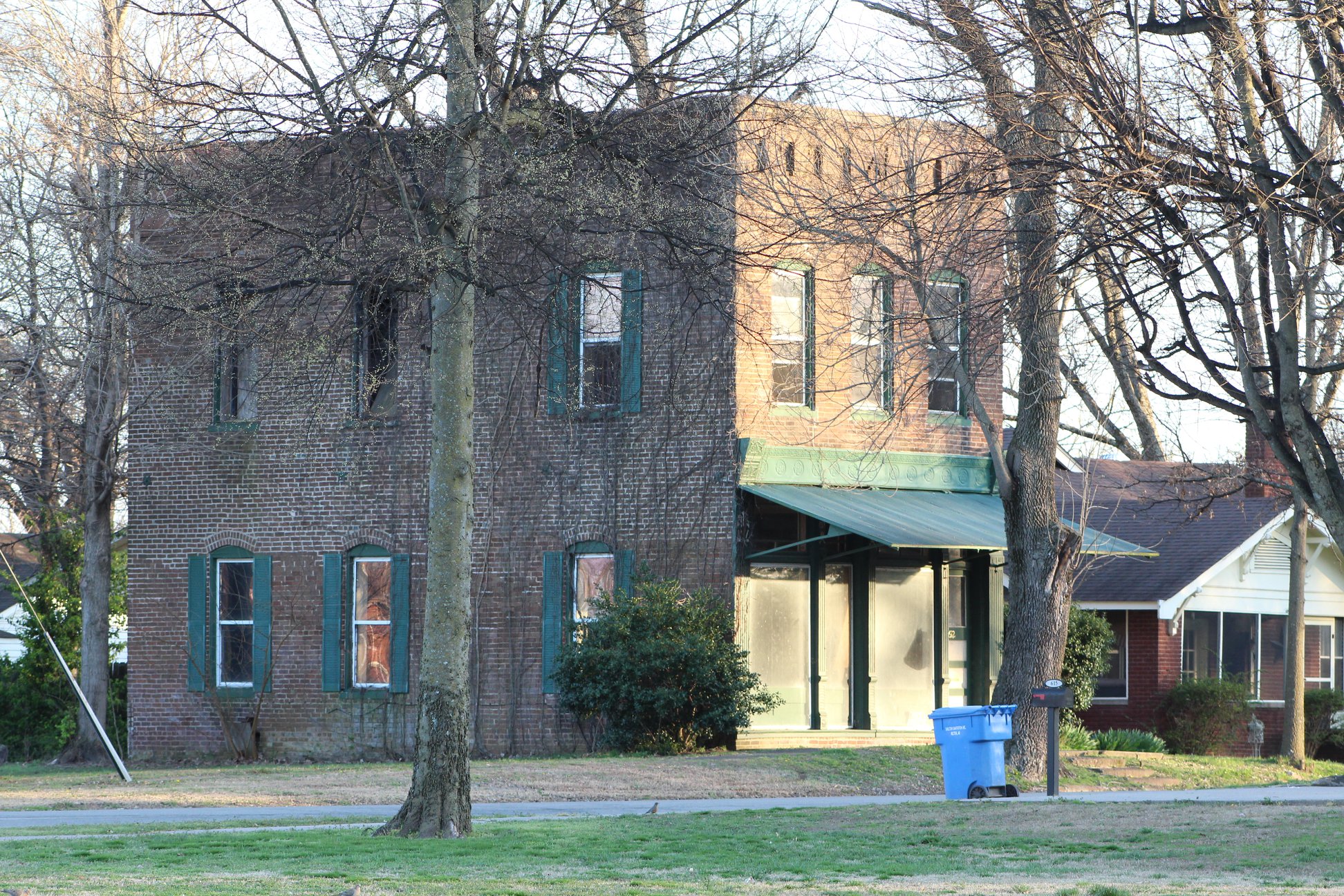 Backstory and Context
The Dr. N.J. Latimer office is a two-story commercial building in downtown Corning. This structure was built in 1895 by Mayor Tom Barker. During this time the main floor was used as Dr. Latimer's office and the second floor was split between a law office for Barker and a Masonic hall for meetings. Dr. Latimer was a prominent pioneer physician in Corning. At the young age of fifteen, Dr. Latimer lost his father. It was after this great loss in his life that he decided to go into the medical field. He attended the University of Tennessee, University of Nashville Medical School, and he was a graduate of the University of Louisville of the class of 1886. Dr. Latimer was one of the first individuals in Corning to have an automobile which he used to travel all around Clay County. He also had a three wheeled bicycle which he used on the railroad. Currently, the building stands hollowed out by a devastating fire.
Sources
Clay County Courier, Thursday, October 5, 2017 – Page 1-3 "A new life planned for historic Latimer building" Accessed December 6, 2019.
Image Sources
http://www.argenweb.net/clay/Doc%20Lattimar%20Building.htm

Drew Calhoun