Central Elementary School
Introduction
This schoolhouse has served students of Corning for many years. Originally constructed to serve as the the city's high school, it was later reused as a elementary school for grades three through six after a new high school campus was built. Due to low attendance this campus was consolidated and students were sent to the other two campuses in town.
Images
A picture of the School from the Corning Centennial Book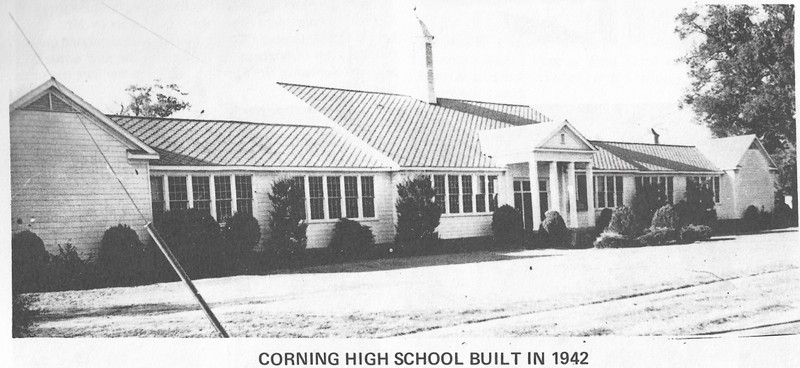 The porch of the School in 1946.
Central Elementary School in 2019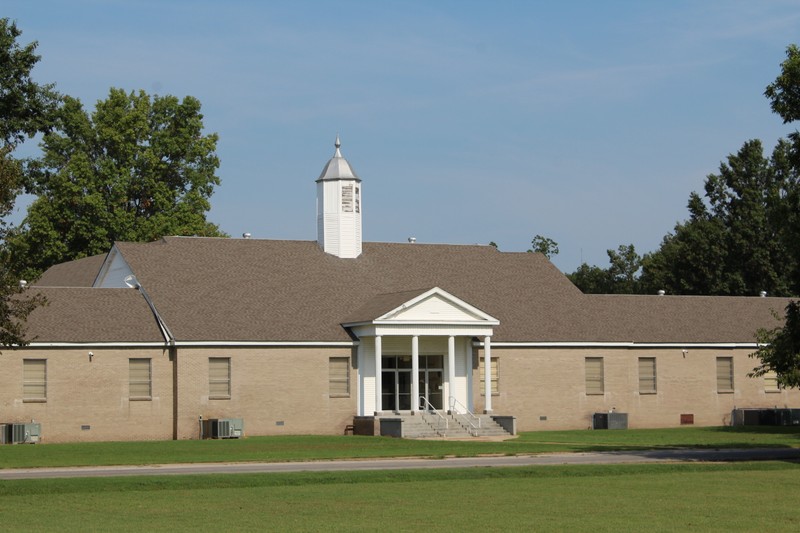 Central Elementary School sign in 2019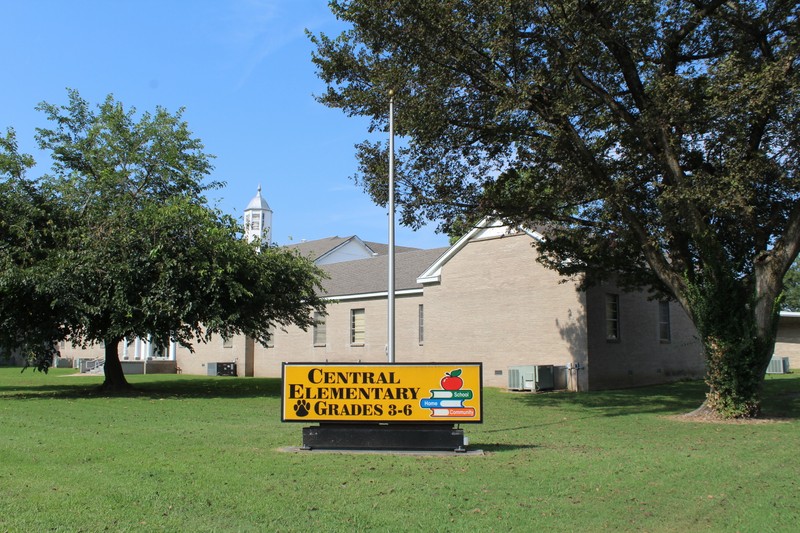 Backstory and Context
The Corning School District began in 1877 and a schoolhouse was built between Pine and Olive West of Fourth Street. This would be the site of education for Corning students for many years. This particular building was part of the High School which was built in 1943. The façade of this building is defined by a large porch and a towering cupola. The outside originally had wood siding, however it would later be bricked over. This building would serve as Corning High School until classes were held on the new campus in 1968. The old high school campus would eventually become Central Elementary School. Due to population decline, the Central Elementary School campus closed in 2019.
Sources
Argenweb – Arkansas Genealogical Resources Online "Corning School" Accessed October 25, 2019 http://www.argenweb.net/clay/corningschool.htm
Clay County Courier, Thursday, May 16, 2019 – Page 7 "School Notes from Superintendent Kellee Smith – Safety…" Accessed October 25, 2019.
Image Sources
Corning Centennial Book 1873-1973

http://www.argenweb.net/clay/corninghighschoolband1946.htm

Drew Calhoun

Drew Calhoun