First Baptist Church
Introduction
The First Baptist Church has been a notable site of worship on the corner of West Third and Olive since its founding in April 30, 1887 by the Rev. A.S. Hall. This building is defined by the Tudor architecture and its huge Gothic windows that surround the walls of the sanctuary.
Images
First Baptist Church in 2019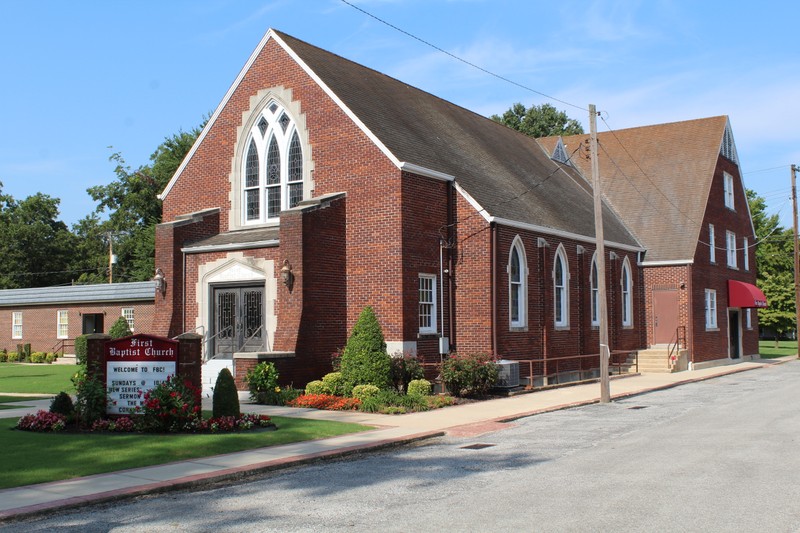 The fourth First Baptist Church building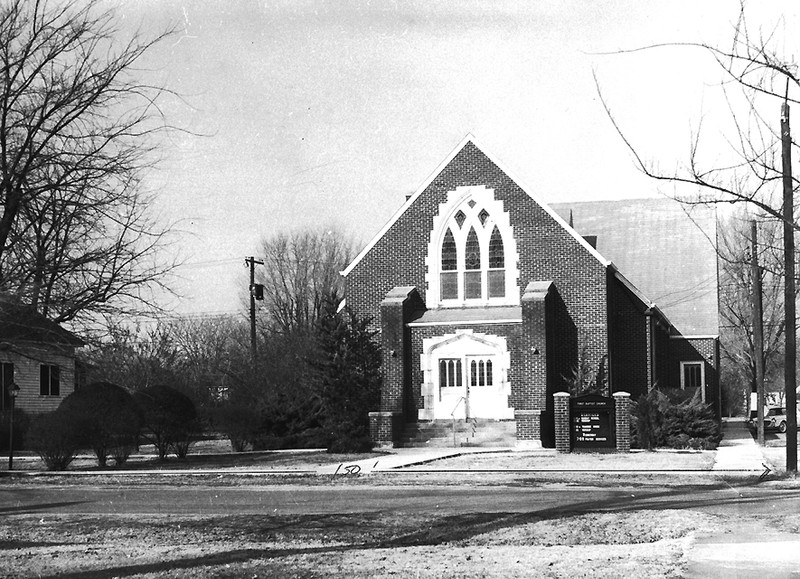 Backstory and Context
The First Baptist Church was organized in Corning on April 30, 1887 by the Rev. A.S. Hall. Before the Baptist congregation had any church building to call home, they held their services in the Methodist Episcopal Church or in the Courthouse. The first church was built in 1887 at the cost of $1,000 on land donated by Sylvanus Bishop. By 1904 this building was remodeled with gothic windows, the large one in the middle being dedicated in the memory of Sylvanus Bishop. Due to age this wooden building was torn down in 1939 and replaced with a brick building designed by the architect Arthur McAninch with Aaron Ahrent as construction supervisor. This building served the Baptist until December 31, 1947 when the church was struck by lightning and burned to the ground. Arthur McAninch with Aaron Ahrent were brought back to rebuild the church. This fourth building was almost identical to the previous except there was an added sixteen feet to the back and a third floor. First Baptist Church represents a strong religious tradition in Corning.
Sources
Argenweb – Arkansas Genealogical Resources Online "First Baptist Church, Corning" Accessed October 10, 2019 https://www.argenweb.net/clay/ch1stbapt.htm
Image Sources
Drew Calhoun

https://www.argenweb.net/clay/ch1stbapt.htm