Building 128 Brooklyn Navy Yard
Introduction
Building 128, built inside the Brooklyn Navy Yard which functioned from 1801 to 1966, was the birthplace of all ships built in Brooklyn for World War One and World War Two. Building 128 served multiple purposes often being used as the final construction of the massive destroyers like the USS Arizona as well as for deconstructing German naval submarines after World War One. Originally built in 1899 as a steel hull that could hold many different departments simultaneously, it soon became the solely used as the primary source for metal fabrications and engine building during the war. After World War Two it became abandoned until recently when it underwent a 35-million-dollar renovation to be a focal point for new military technology for the future.
Images
Person For Reference (November 4 2019)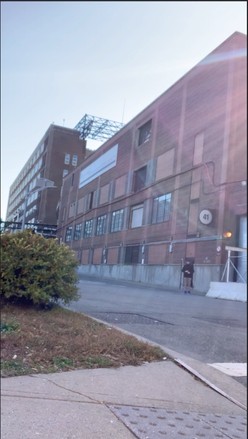 New Lab in Building 128 (2019)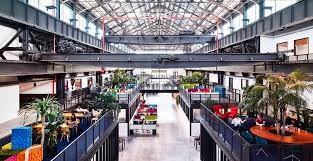 Rebuilding of 128 by Harrison Boyce (2017)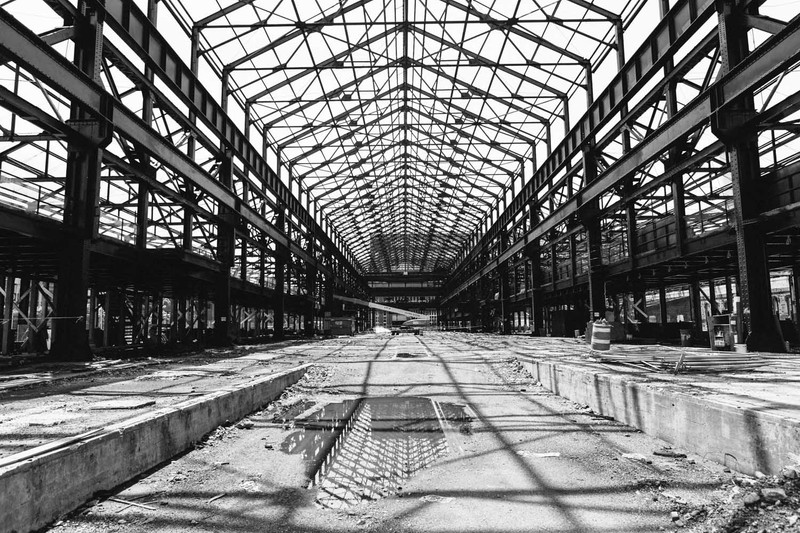 Rebuilding of 128 by Harrison Boyce (2017)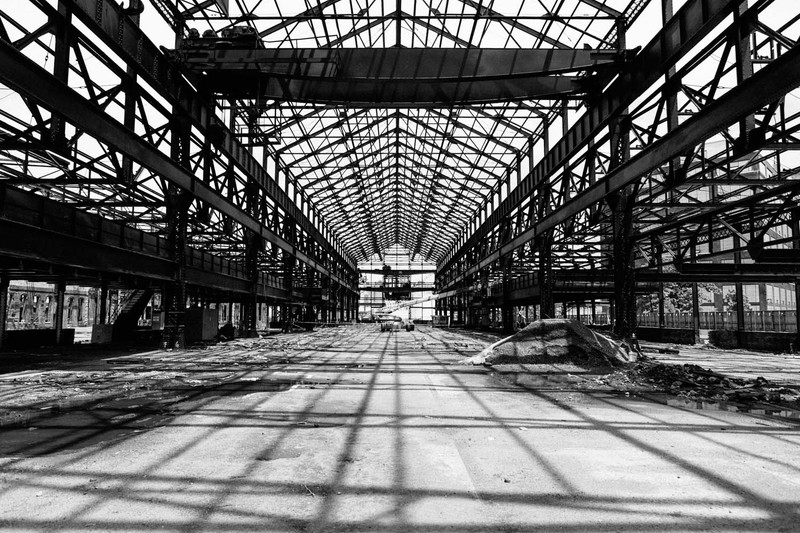 The decay of Building 128 (October 9, 2010)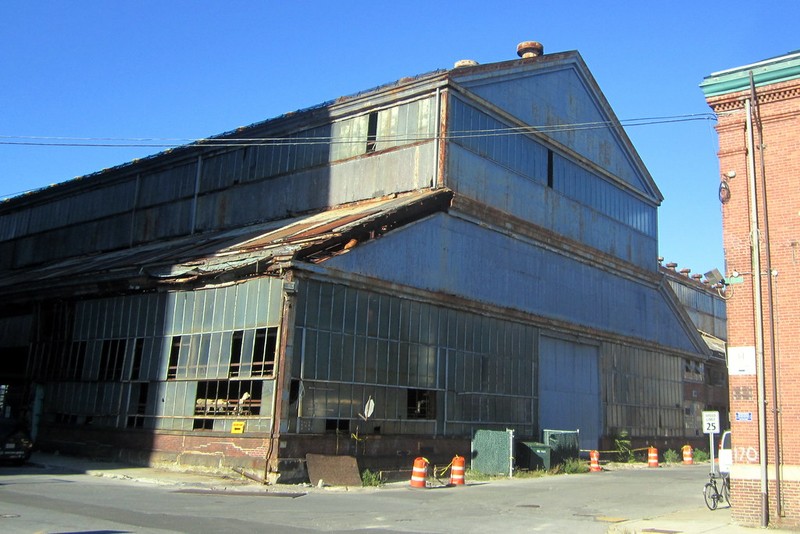 Backstory and Context
The Brooklyn Navy Yard is located on the east river facing Manhattan and the financial district that paid for the yard's construction. The yard was commissioned in 1801, built in 1806 and finally decommissioned in 1966. The yard in its peak stretched over 200 acres with Building 128 standing at above 60ft tall and over 600ft long. Building 128 was designed to build engines for navy ships as well as metal fabrications for those same ships. They worked in conjunction with the dry docks in repairing and replacing damaged warships from World War One and World War Two. The yard employed thousands of workers that helped to build one of the most functioning and efficient shipyards of the 20th century. 
By the start of the 20th century Brooklyn Navy Yard was a focal point for war manufacturing with Building 128 as the massive eye draw of steel and glass that stood above 5 stories and over 2 football fields long. This was a crucial piece of infrastructure for the creating and building of warships that helped the allies enter and then win the war. 
After sitting in isolation and decay for 40 years the building had undergone a 35million dollar revamp as a place for new technology to be developed and to help improve all of humanity.
Sources
Navy Yards, Brooklyn. History of the Yards, Accessed November 5th 2019. http://brooklynnavyyard.org/the-navy-yard/history/.
Boyce, Harrison. Building 128, Accessed November 5th 2019. http://harrisonboyce.com/stories/brooklyn-navy-yard/.
"National Register of Historic Places Registration Form" United States Department of the Interior National Parks Service. (April 7, 2014). https://www.nps.gov/nr/feature/places/pdfs/14000261.pdf.
"US to Close Navy Yard $1 billion loss seen here". New York World Telegram. (November 19 1964) https://fultonhistory.com/Newspaper%2024/New%20York%20NY%20The%20World%20Telegram%20and%20Sun/New%20York%20NY%20The%20World%20Telegram%20and%20Sun%201964/New%20York%20NY%20The%20World%20Telegram%20and%20Sun%201964%20b%20-%203196.pdf
Image Sources
Matthew Kern

http://downtownbrooklyn.com/listings/new-lab

http://harrisonboyce.com/stories/brooklyn-navy-yard/

http://harrisonboyce.com/stories/brooklyn-navy-yard/

https://www.flickr.com/photos/wallyg/5079822331