L.L. Polk House
Introduction
The L.L. Polk House is an historic landmark on 350-acres (gothic style house structure) that characterizes the accomplishments of an agrarian, solider, writer, and editor. L.L. Polk's biggest achievements came from becoming the first North Carolina Commissioner of Agriculture, his heroism in the Civil War as a colonel, the establishment of the Farmers' Alliance and numerous publications such as the "The Ansonian" and "The Progressive Farmer." Polk proved to be a widely progressive man with his political beliefs and vastly improved the state of North Carolina.
Images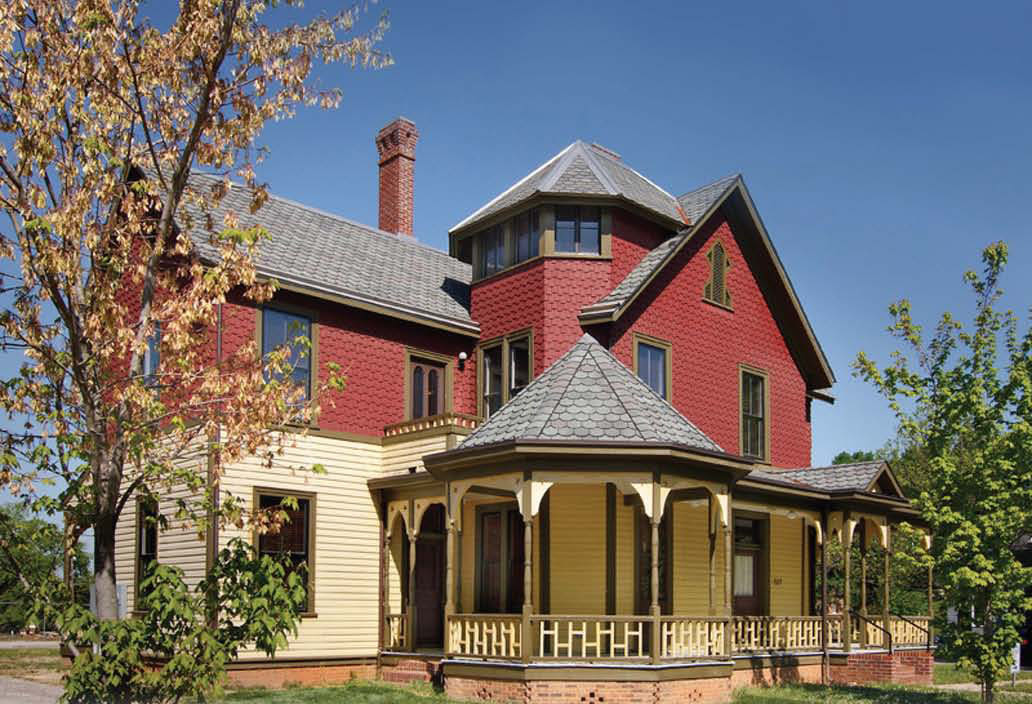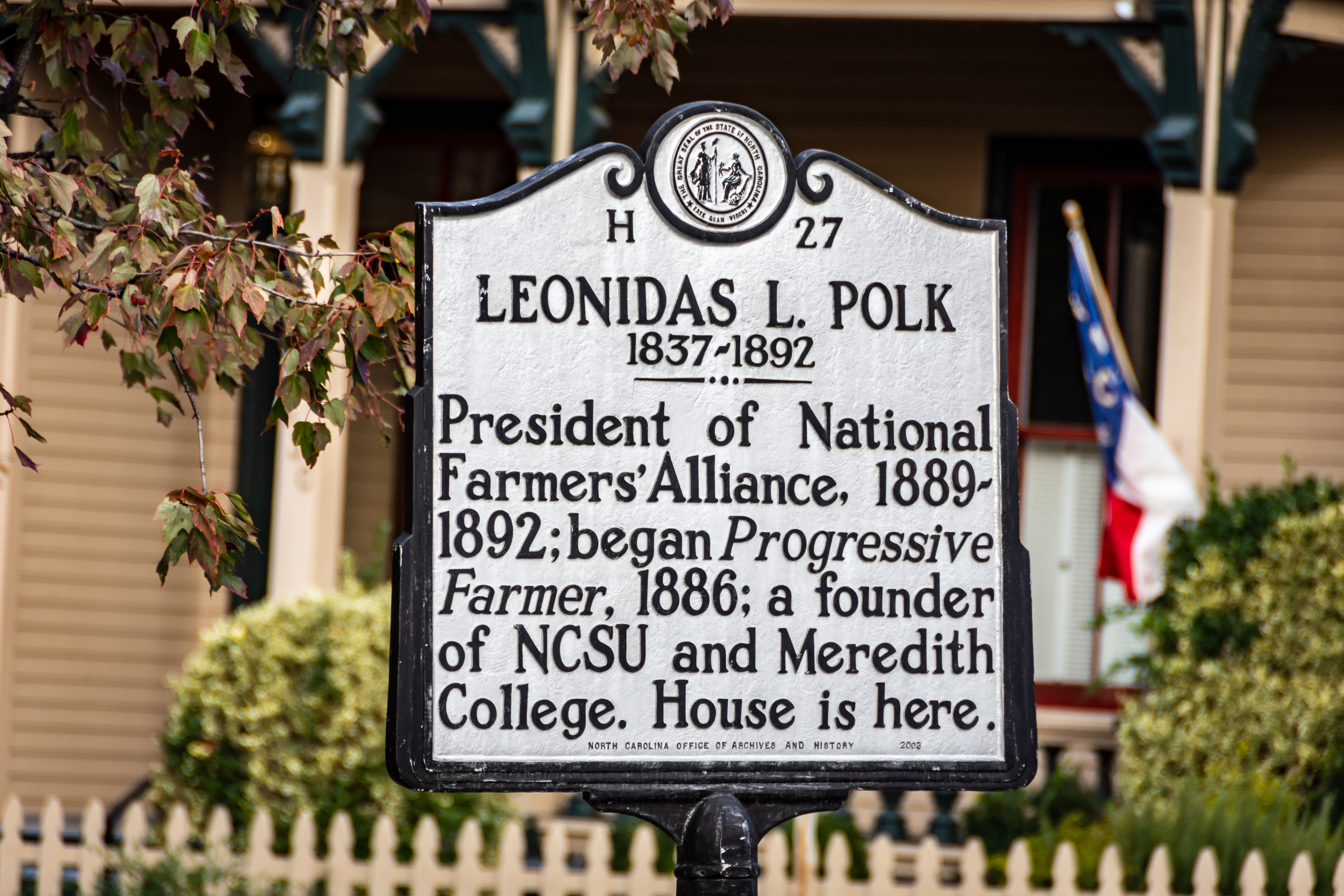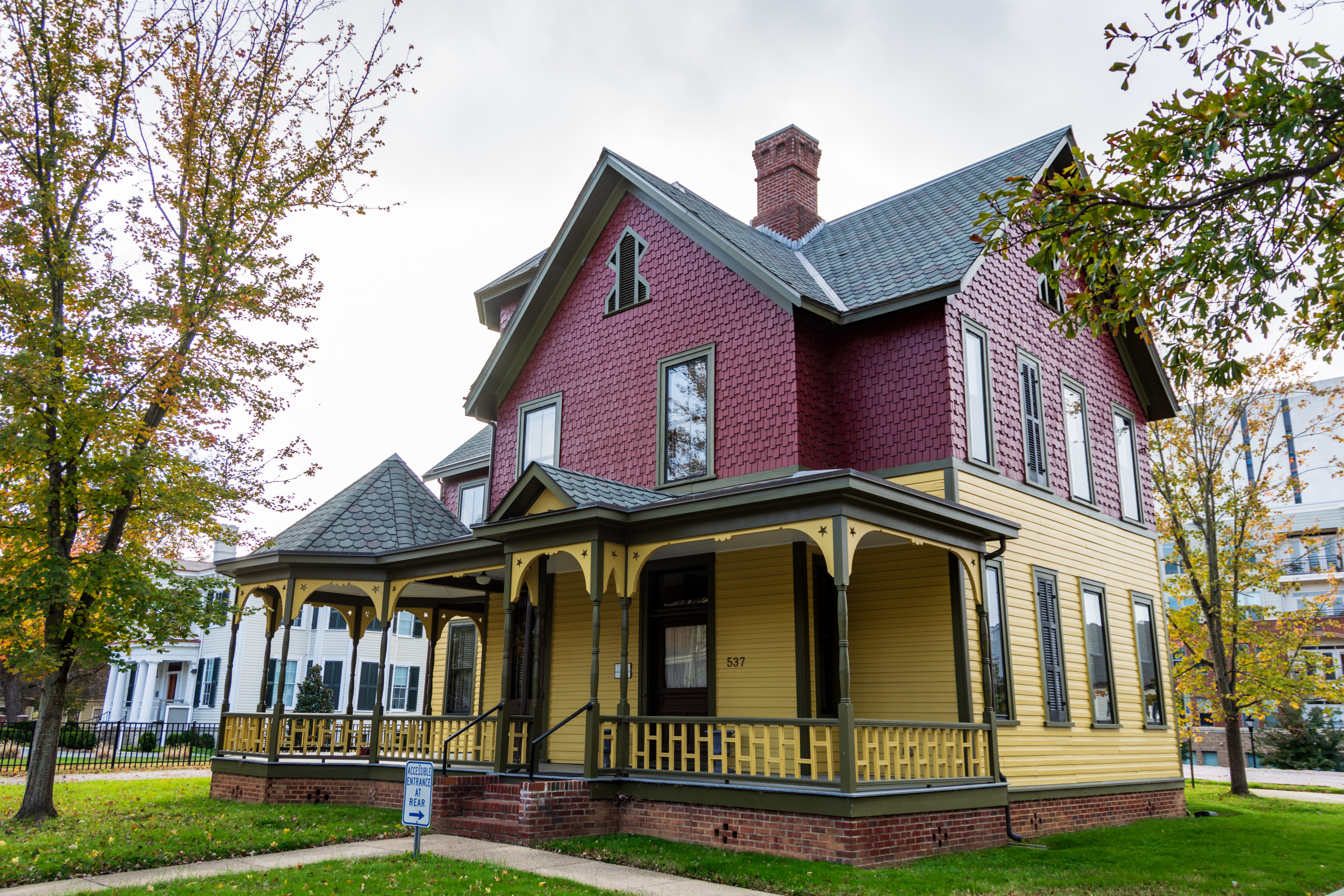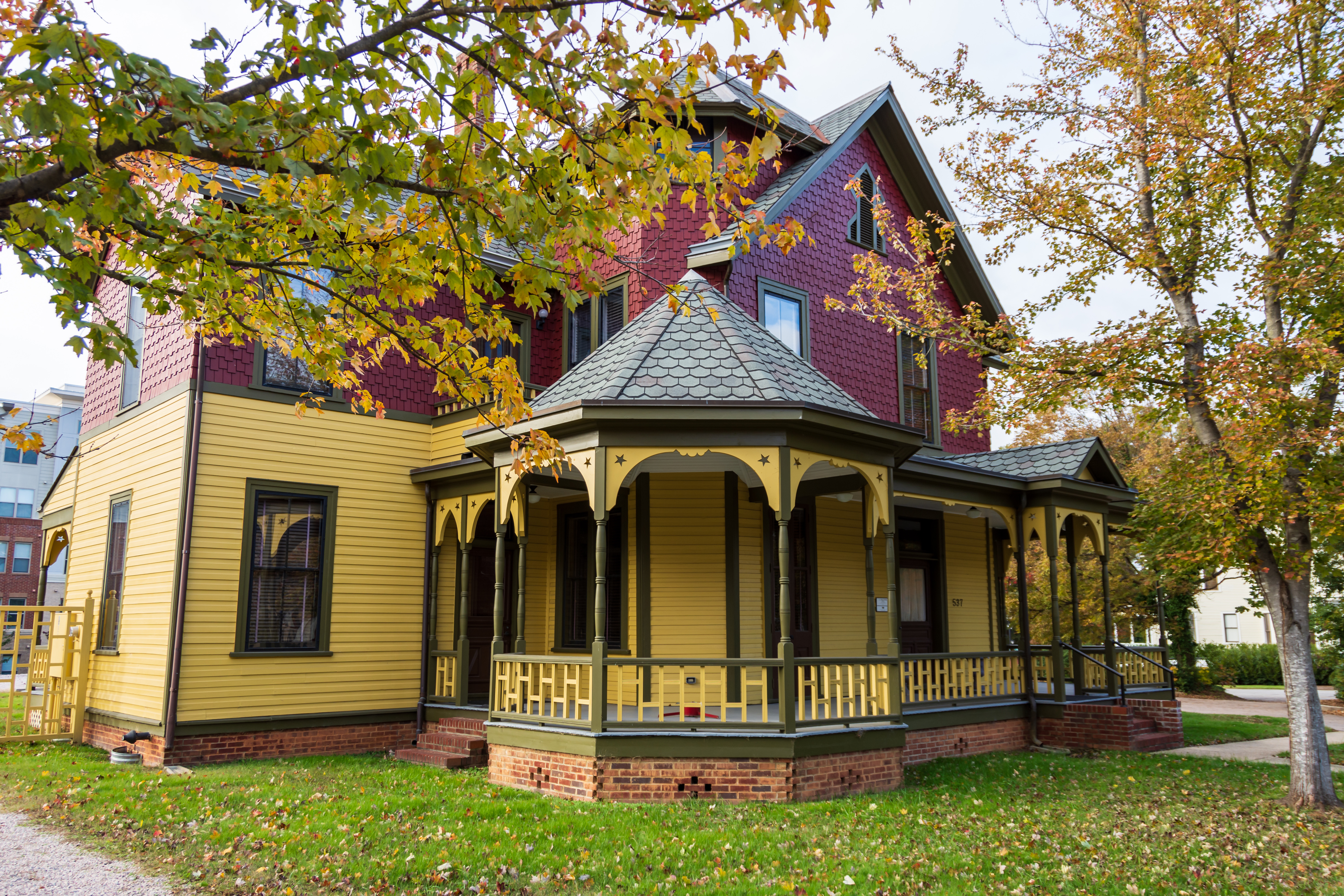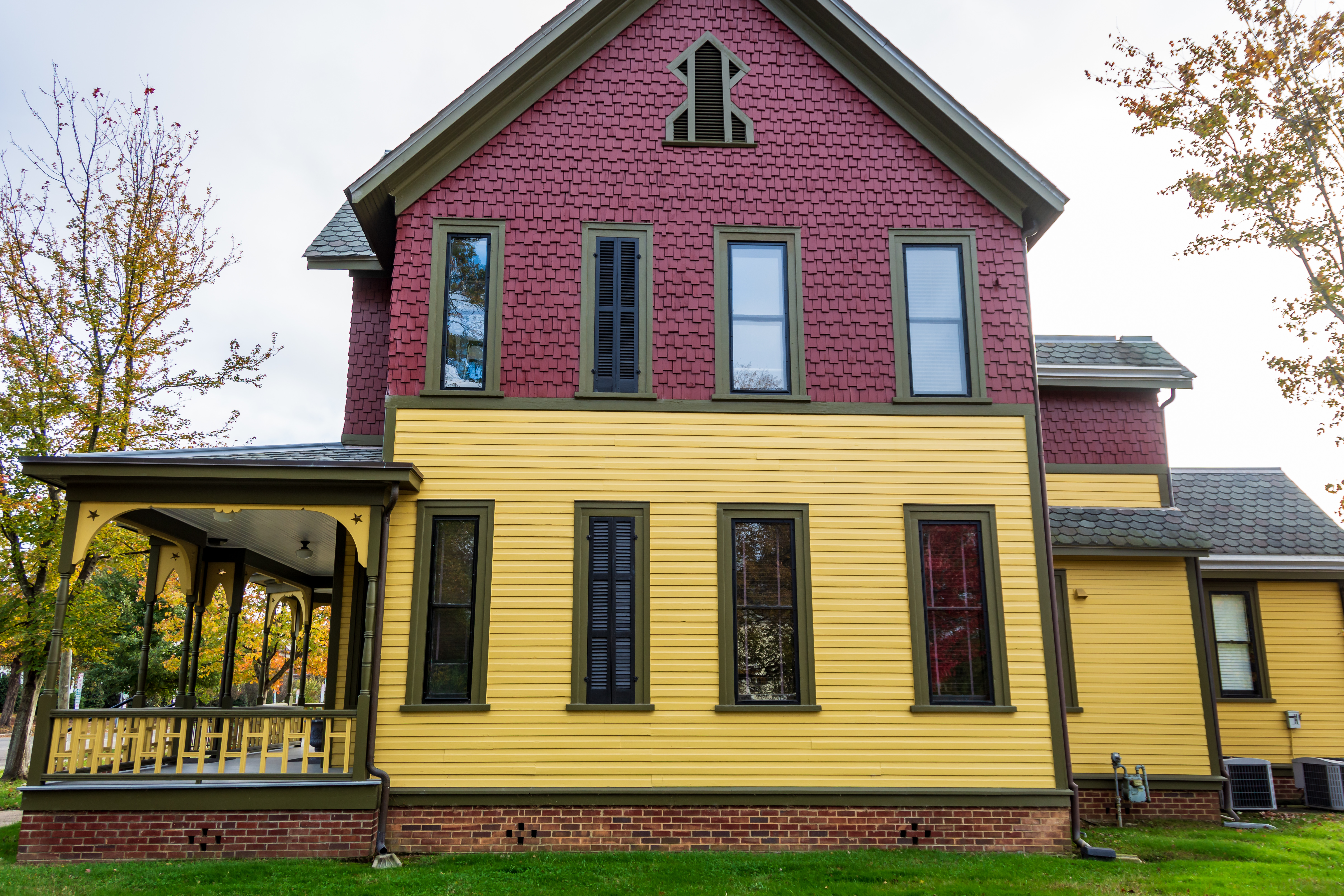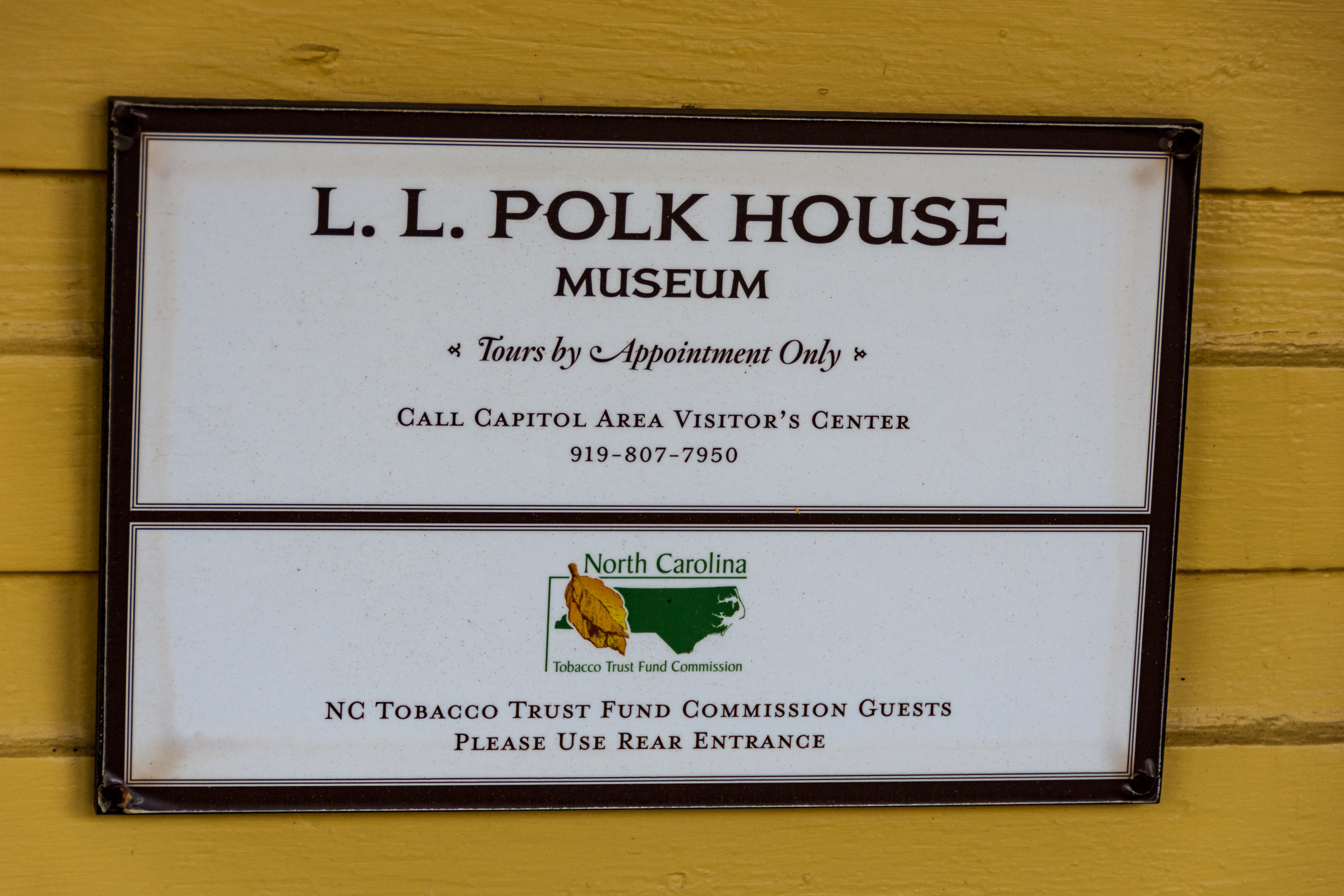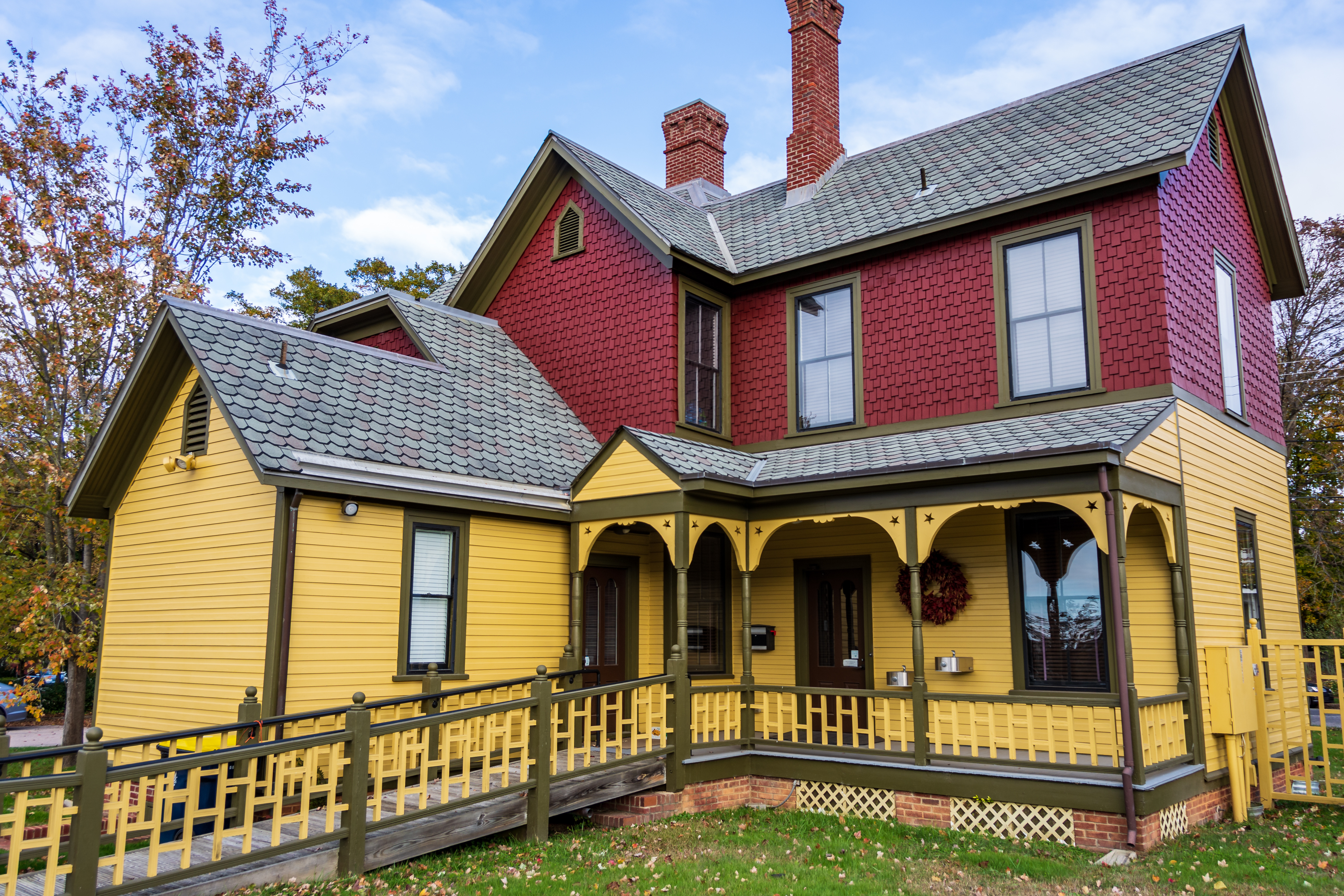 Picture from Original Construction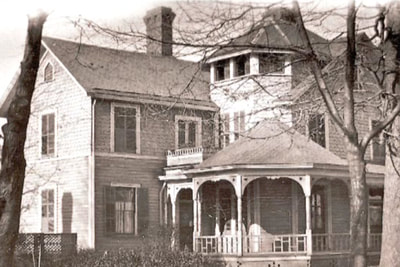 Famers' Alliance Document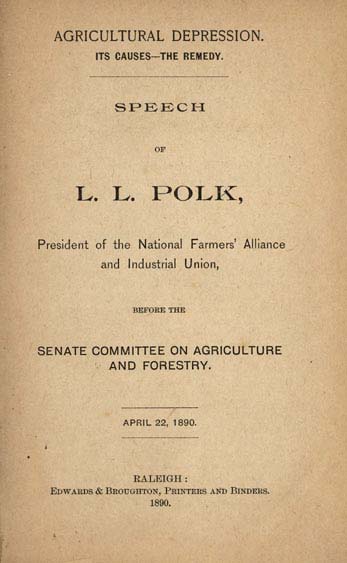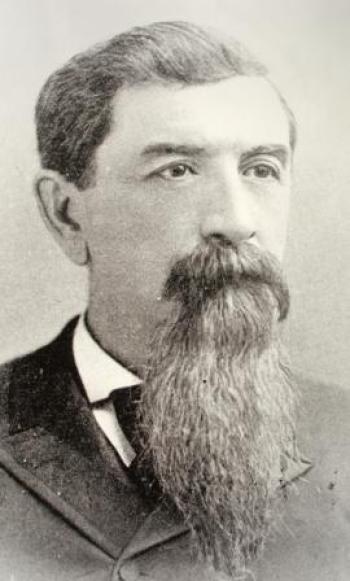 Backstory and Context
The L.L. Polk House was built in 1891 and served as the home for Leonidas L. Polk. Polk was born on April 24th, 1837 in Anson County, NC. He attended Davidson University in Charlotte, N.C. and married Sarah Pamela Gaddy while he completed his schooling. Polk, a distant relative of President James K. Polk, would follow in similar footsteps in politics by having prominent seats in government positions, creating numerous alliances, and consistent publications to spark change in the country's climate. Lastly, his involvement in the war proved his loyalty to his state and devotion towards the betterment of North Carolina. 
Overall, he was a successful and renowned military man. Polk created a state militia and became the colonel of the militia in North Carolina to assist with the Civil War efforts. He would then transfer to the 43rd Regiment of the Confederate army where he would rise to the ranks of Sergeant-Major. However, at the Battle of Gettysburg, Polk would be wounded which forced the end of his military career but began his political and agricultural triumphs.
After the conclusion of the war, he founded a new town in his birthplace of Anson County known as Polktown. In Polktown, he would begin his own newspaper as a writer and editor called "The Ansonian." He also established "The Progressive Farmer" which is one of the most widely read agricultural publications in the nation. Polk would use this publication to promote the creation of a land grant university which would lead to what is now N.C. State University. Then, Polk would advocate for the creation of a Baptist Female University (which is now known as Meredith College) after his successful work in the founding of N.C. State University. Later, Polk would become the vice-president (and eventually president) of the Farmers' Alliance and win an election to be a part of the North Carolina state government that would restore North Carolina to the Union. 
Currently, the Polk House resides in Raleigh, NC. The house has been moved twice since its initial construction in 1891. It was moved in 1960 and again 1995 to its present location in downtown Raleigh. Polk, acting as a renaissance man by having his hand in many events, proved to be one of the most important men in North Carolina's history. Without the use of him and the construction of ideas to the state, North Carolina would not have many of the creations that give this state an identity.
Sources
Powell, William S.. L. L. Polk (Leonidas La Fayette), 1837-1892, Accessed December 2nd 2019. https://docsouth.unc.edu/nc/polk90/bio.html.
L. L. Polk, Agricultural Reformer, Accessed December 1st 2019. https://www.ncdcr.gov/blog/2014/04/24/l-l-polk-agricultural-reformer.
Polk House, Accessed November 16th 2019. https://www.polkhouse.org/historic-polk-house.html.
North Carolina Highway Historical Marker Program, Accessed November 21st 2019. http://www.ncmarkers.com/Markers.aspx?MarkerId=H-27.
Image Sources
https://www.visitraleigh.com/listing/l-l-polk-house/66981/

Taken by Author, Alex Lemp

https://www.polkhouse.org/historic-polk-house.html

https://docsouth.unc.edu/nc/polk90/title.html

https://northcarolinahistory.org/encyclopedia/leonidas-l-polk-1837-1892/

Additional Information