A Storybook Inn
Introduction
Situated in the heart of horse country, this antebellum home and Inn dates back from the early 1840s. It was home to several generations of the Amsdens descended from John Amsden, Sr. John Amsden was a prosperous Versailles merchant. He founded what was known as the Amsden Bank in 1867 and was one of the founders of St. John's Episcopal Church which is located on Main Street in Versailles.
Images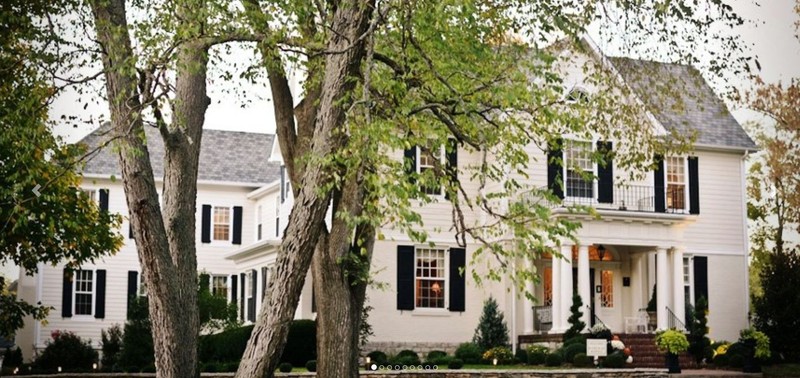 The Gone with the Wind Room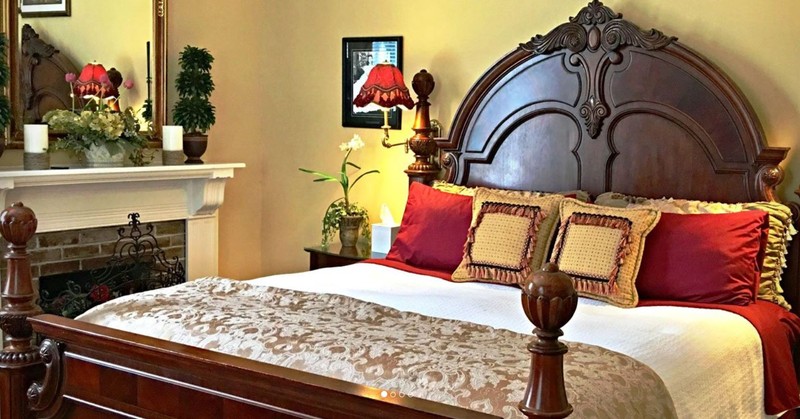 Inside the Inn at Christmas time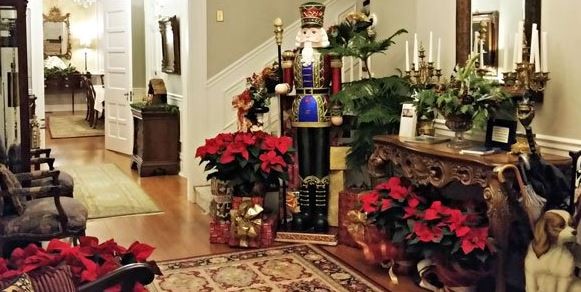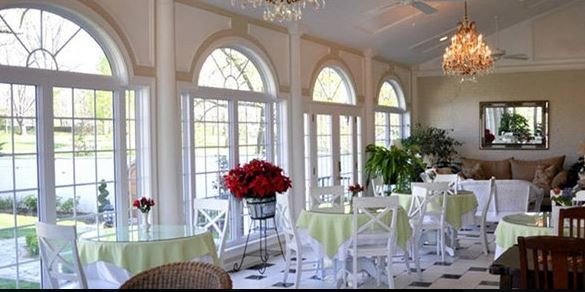 100 plus year old original play house.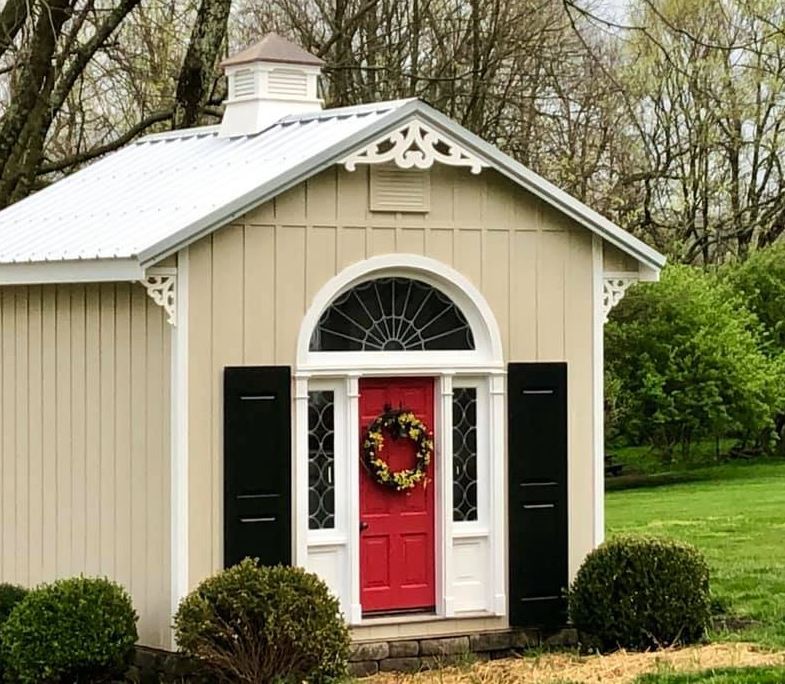 Backstory and Context
This Inn is a two-story brick home that was originally a gingerbread Victorian and had arched windows on the second floor at the front. The architectural design included six paired chimney stacks where today there are five. Around 1890, the house was expanded dramatically to a large Victorian Classic style home, that was complete with a turret on the southeast corner. The house was since remodeled in the late 1920's. The dark Victorian elements were taken out and the trim both inside and out were painted all white. This would brighten up the home.. This is the house one sees today - classic Colonial, bright and airy. The play house, with its brick floors and two rooms in the garden off the screened porch was also renovated to match the new Colonial front with fan door instead of the original Victorian facade. This playhouse was used by the Amsden's daughter, Margaret, when she was a child.
The Inn and grounds has seen a lot of restoration over time. There was a play house that had brick floors and two rooms that was found in the garden. This play house was used by Amsden's daughter. Sadly a large oak tree fell on and they were able to save the glass and fan window, but the rest had to be rebuilt. Today the current owner, C. Elise Buckely, is the seventh owner. Her love for restoration and history enabled her to turn this lovely home into a popular Bed and Breakfast. She enjoys hosting visitors from around the world. The Inn also is used for weddings.
Sources
. A Storybook Inn. Accessed November 3rd 2019. https://www.storybook-inn.com/.
Image Sources
https://www.storybook-inn.com/gallery.htm

https://www.storybook-inn.com/gallery.htm

https://www.storybook-inn.com/gallery.htm

https://www.storybook-inn.com/gallery.htm

https://www.facebook.com/AStorybookInn/photos/a.10152201634614851/10157167522654851/?type=3&theater

Additional Information