Brown-Dorsey House
Introduction
Owned and operated by the Midland Historical Society, the Brown-Dorsey House is a historic Victorian home. Erected in 1899 by prominent businessman Zachary Taylor Brown, it is believed to be the oldest home in the city and is still standing on its original location. The house features an asymmetrical design, ornamental jigsaw and turned trim, and a Gothic art glass window in. It was added to the National Register of Historic Places in 1982. As of October 2019, the house is not open to tours as it is currently undergoing renovation.
Images
The Brown-Dorsey House is considered to be the oldest house in Midland.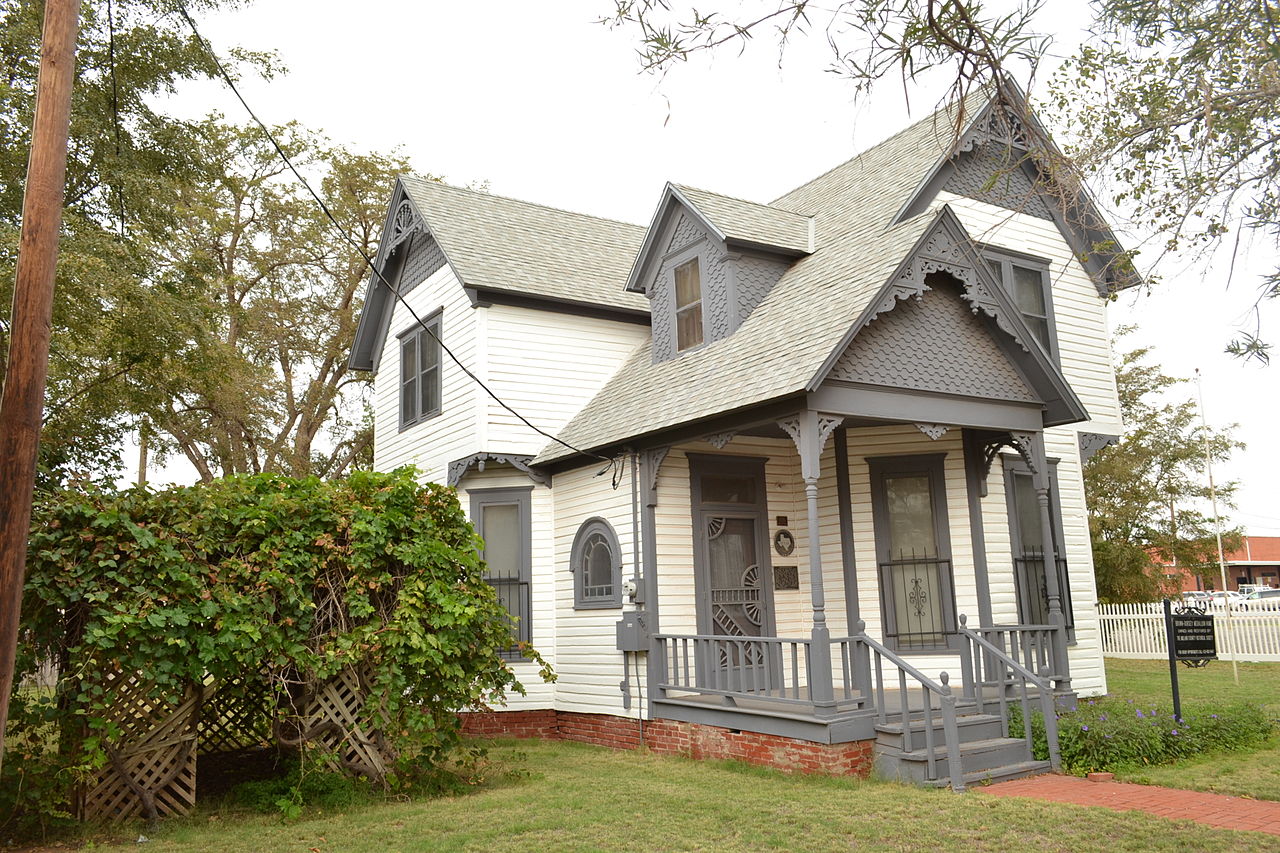 Backstory and Context
Zachary Taylor Brown was born in Illinois in 1850 to a prominent family. His father was a wealthy landowner and Baptist minister. He graduated from Blackburn Universities in 1874 with degrees in law and civil engineering. Two years later, he married his wife, Sarah, who started to work as the family maid in 1870. Brown established a law practice in Springfield, Illinois but only tried one case before giving up the profession. He and Sarah then moved to Texas where is parents were living.
They arrived in Midland in 1882. Brown bought land seven miles southwest of the town and also acquired 1,000 sheep. He is believed to the be first rancher in the county to fence his land. In 1890, Brown sold the sheep and became a merchant. He was a successful businessman and he and Sarah would grow their family to six children. In 1894, Brown sold his business interests and became a rancher once again, buying land and now cattle in Upton County. Still living in Midland, Brown built the house in 1899 using a "kit" he bought from a Sears catalog.
The Brown family owned the house until 1968 when the Brown's daughter, Sarah Brown Dorsey, passed away. The Midland Historical Society has owned it ever since.
Sources
"The Brown-Dorsey Home History." Midland Historical Society. Accessed October 31, 2019. http://midlandhistoricalsociety.weebly.com/the-brown-dorsey-home-history.html.
Fraser, Carla Lee. "Brown-Dorsey House." National Park Service - National Register of Historic Places Nomination Form. June 17, 1982. https://catalog.archives.gov/OpaAPI/media/40973039/content/electronic-records/rg-079/NPS_TX/82004516.pdf.
Image Sources
Wikimedia Commons: https://commons.wikimedia.org/wiki/Category:Dorsey_Home

Additional Information