Basuli Hanuman Temple
Introduction
This is the abandoned Basuli Hanuman Mandir (temple), otherwise also known as Bansi Mandir. The temple is a fomer place of worship and residence in Lahore's historic Anarkali neighborhood. Originally built by a wealthy Hindu family in the early 20th century, the complex was abandoned after the 1947 post-Partition riots. The complex's multiple rooms and floors now serve as a residence to multiple families.
Images
Wooden jharokha with elaborate carvings above the bazaar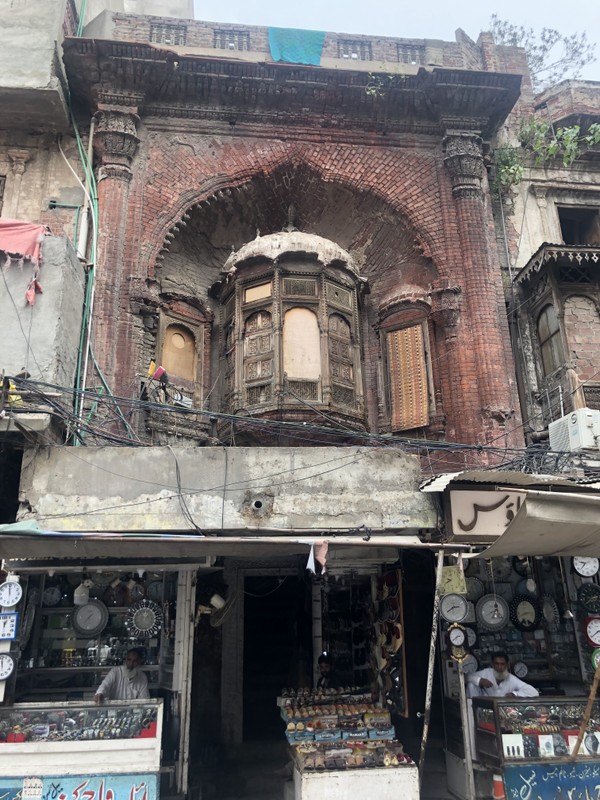 View of Hanuman Basuli Mandir shikhara from the nearby Qutb-al-Din mausoleum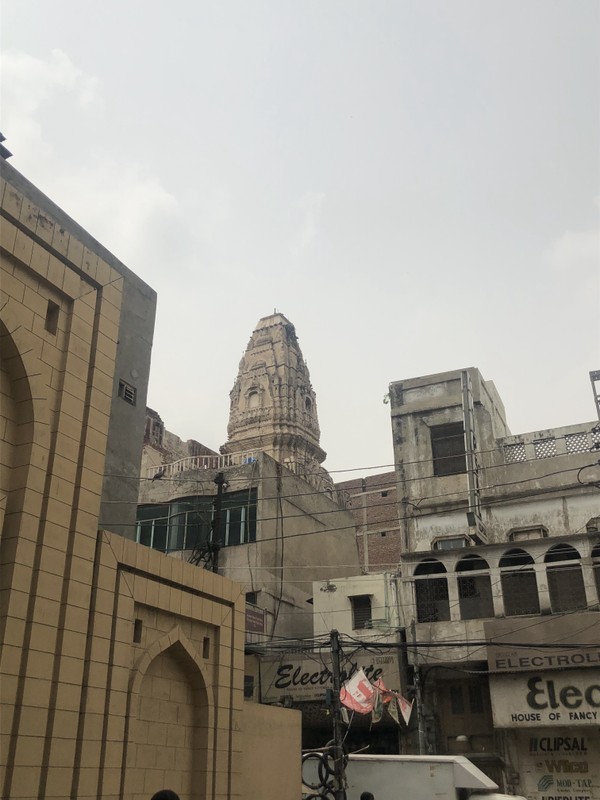 Entrance to the main "temple," which is now a residence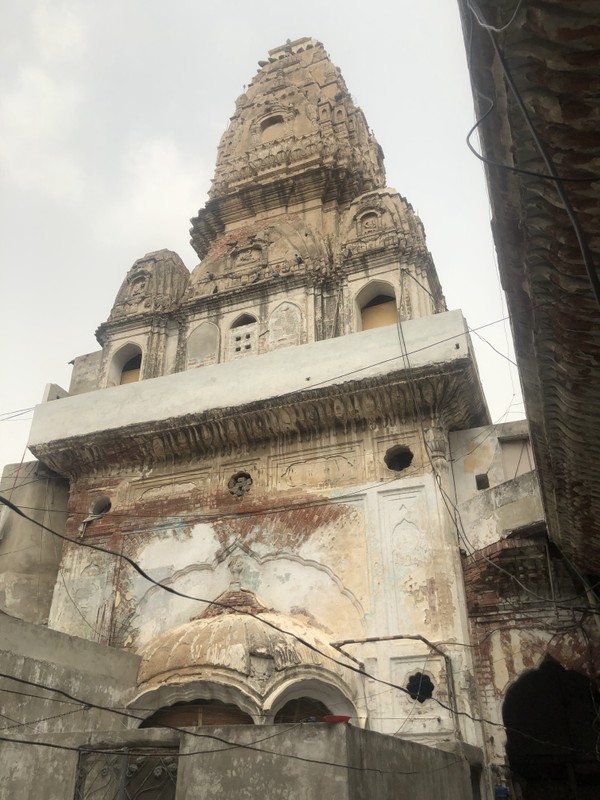 Closeup of a plaster molding. Notice the scratched out head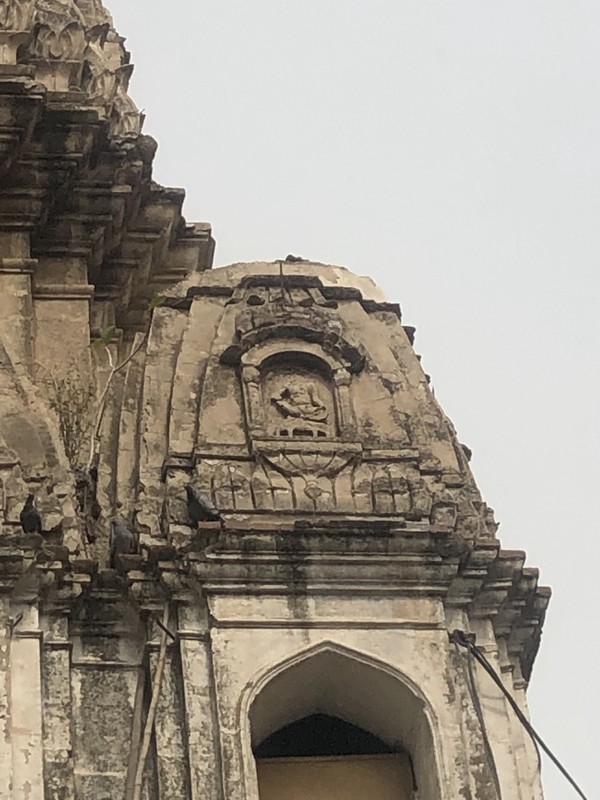 Front view of the shikhara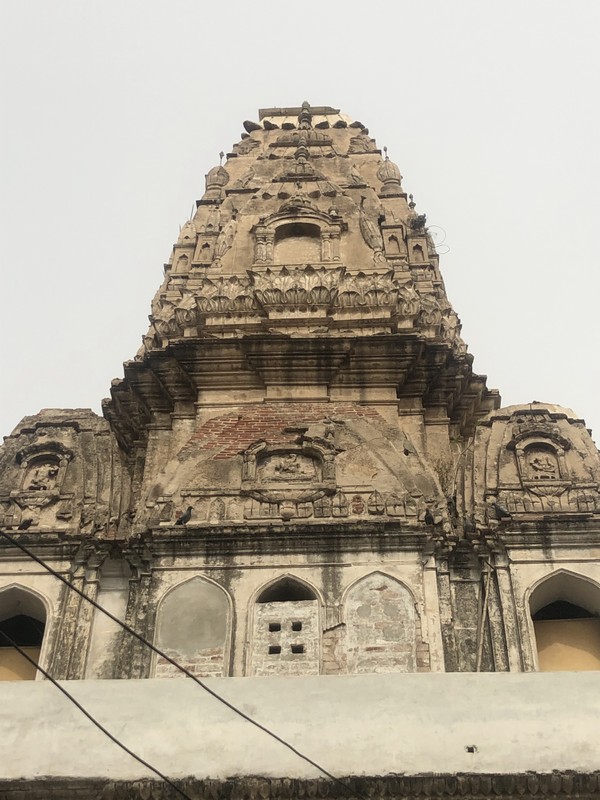 Wide angle view of the facade of the complex, with shuttered windows and the jharokha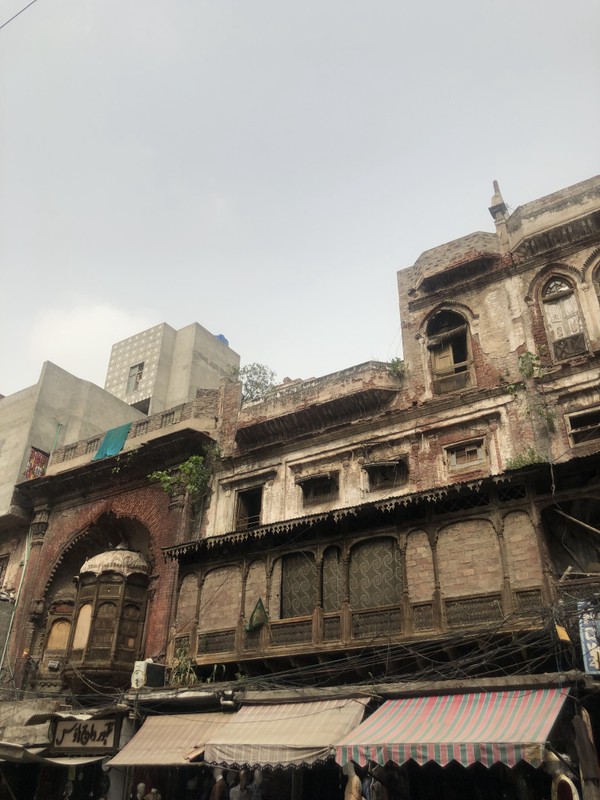 Backstory and Context
A wealthy Hindu family most probably built the Basuli Hanuman/ Bansi Mandir complex. The complex is contained within the historic Anarkali neighborhood, one of the oldest surviving markets in the Indian subcontinent. Kanhaiya Lal's 1884 tome Tareekh-e-Lahore contains a comprehensive history of the Anarkali area, but does not mention the Basuli Hanuman Mandir, so it was probably completed in the 1890s or after. Anarkali's residential areas were developed as a response to the growing congestion of the nearby Walled City.
The complex contains a large haveli, or old-style traditional townhouse residence. A large boarded-up jharokha, i.e. enclosed balcony still stands out at the front of the complex as the facade, while a row of windows has been sealed-up with bricks and curtains. The jharokha contains elaborate woodwork carvings that have outlasted the decay on the rest of the complex. The temple's shikhara, a rising tower, stands tall above the surrounding buildings. Climbing up the stairs reveals a large courtyard, after which there are several floors up housing families. The complex is a privately owned residential property divvied up to serve multiple residents. Residents have added artificial partitions, curtains, and gates to solidify divisions between residences, including a resident who has blocked off the former room of worship.
The shikhara has prominent plaster moldings, including depictions of the Hindu deities Hanuman and Krishna. In 1992, after Hindu nationalists destroyed Babri Masjid in Ayodha, Muslims in Lahore reacted by scratching out depictions of the deity's heads. The temple is no longer in use, and the Pakistani government or relevant authorities have not attempted to preserve the property.