Colonel Davenport House
Introduction
The Colonel George Davenport House is the oldest remaining original residence in the Quad Cities region. The house was built in 1833 on Arsenal Island by George Davenport for his family. George Davenport served as a sutler for the U.S. Army when they arrived at Fort Armstrong, on the West end of Arsenal island in 1816. In charge of supplying troops with the supplies they needed for living on the frontier, Davenport established important trading relationships with local Native Americans. He was very successful as an agent of the American Fur Company in addition to his duties as sutler. Davenport participated as a mediator between the U.S. Government and Native Americans during the Black Hawk Wars. By 1823, steamboats were common sightings along the Mississippi, and with them came more settlers and business opportunities. Davenport built a home on Arsenal island between 1833 and 1834, making various improvements to the home over the years for his growing family. The house became the center of local commerce, a crossroads for trade in the region. Davenport became the founder of the city of Davenport across the river and the house still stands today with tours available during select seasons.
Images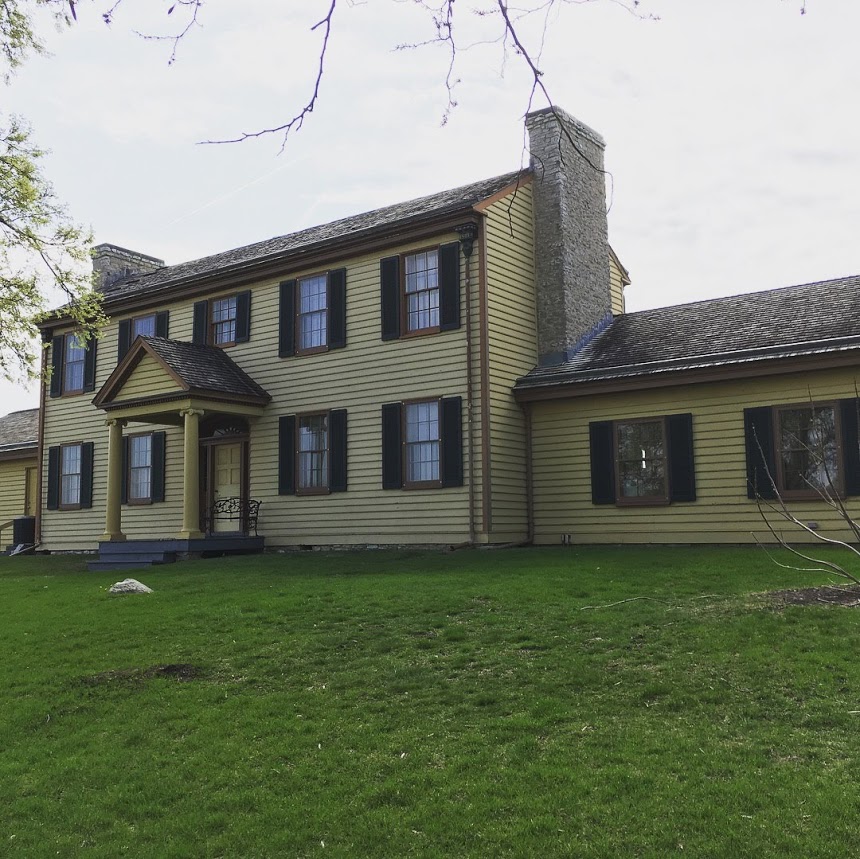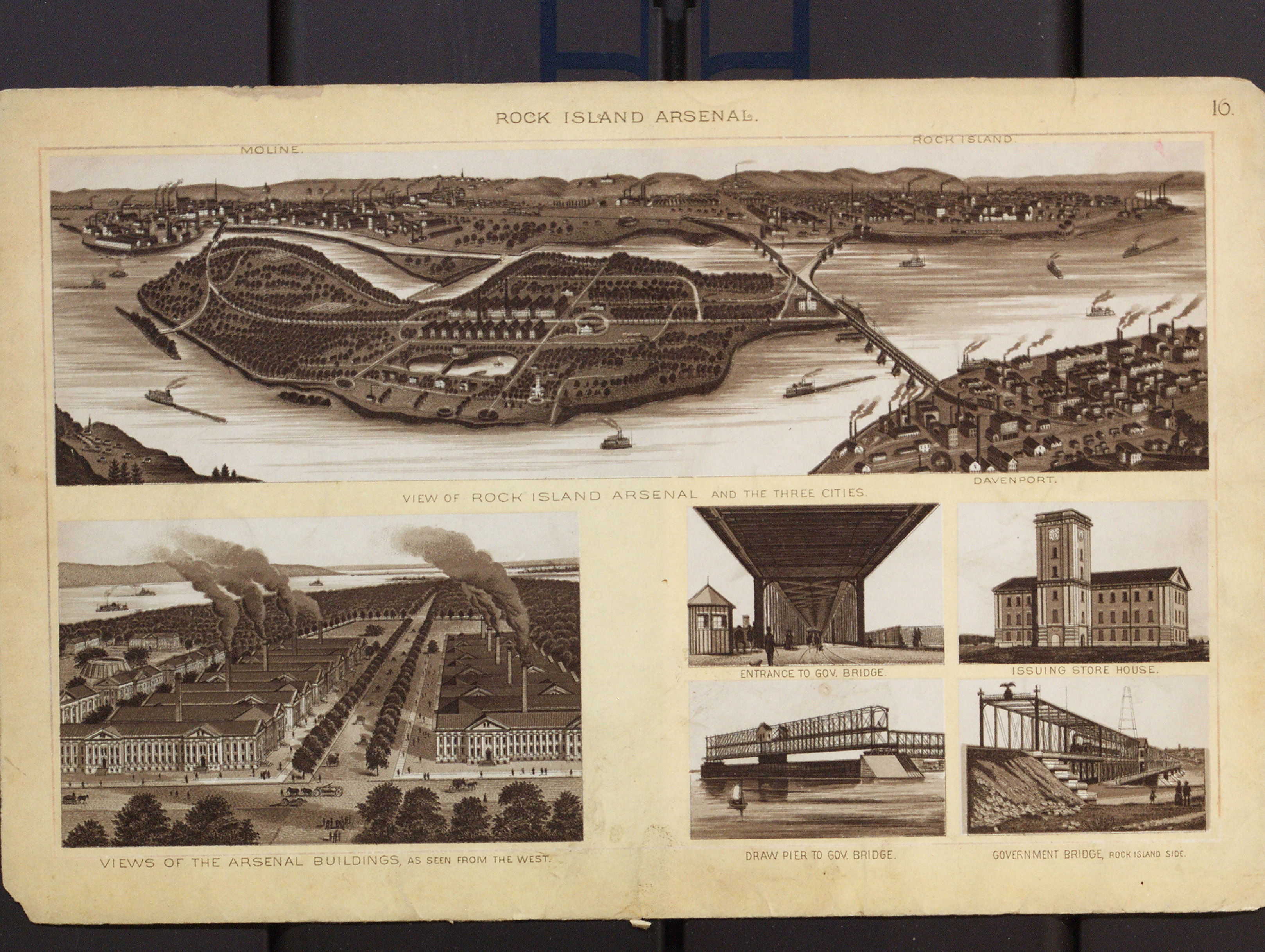 Backstory and Context
George Davenport was born in 1783 in Lincolnshire, England. At a young age, he began an apprenticeship under his uncle and soon became a merchant captain and taking to the seas. After a few colorful years traveling the seas and even spending a short time in prison, he arrived in New York in 1804 after suffering from a severe leg injury during the rescue of a sailor who had fallen overboard. He stayed in New York to recover from his injury.
While recovering a New York Hospital, Davenport made the decision to stay in the United States. He enlisted in the U.S. Army in 1806. He was appointed as a sergeant, assigned to the 1st Infantry Regiment, and assisted in recruitment efforts in Harrisburg, Pennsylvania. Davenport spent the next 10 years in the army, having participated in the War of 1812.
After being discharged from the army in 1816, Davenport traveled to Rock Island, Illinois to save as an arms supplier for Fort Armstrong. He soon became an incredibly successful merchant and trader, creating long-lasting relationships with local Native American tribes in the area.
Shortly after his arrival, he built a temporary double log cabin as a dwelling place for himself and his family. Shortly after, Davenport entered a partnership with a fellow trader, Russel Farnham. The two founded the village of Farnhamsburg, where Rock Island, Illinois sits today.
In 1826, Davenport resigned his position as army sutler, and became an agent for John Jacob Astor's American Fur Company. He oversaw all trading business in the Iowa/Illinois region.
In 1833, Davenport decided to build a more permanent dwelling on the island while at the same time buying up land in what is now the town of Davenport, Iowa. While the town of Davenport bears his name, it is important to note that George Davenport was influential in developing other area towns, Rock Island, Illinois and Moline, Illinois.
George Davenport suffered a terrible fate on the night of July 4th, 1845. He was murdered by a gang of bandits who were in search of Davenport's stashed away valuable possessions. Davenport either had nothing to give or refused to give the murderers anything and they beat him until he was killed. He survived long enough to describe his attackers to authorities. All of whom were caught and either imprisoned or hanged.
The home that stands today is considered to be one of the oldest residential landmarks in northern Illinois. While the home had fallen into severe disrepair fly the late 1800's, efforts to preserve the home helped considerably and improvements continue to be made today. Visitors to the home can see the original structure preserved under plexiglass.
Sources
Colonel Davenport House website, accessed November 4th 2019. http://www.davenporthouse.org.
Additional Information