Cedarock Park Historic District
Introduction
The Cedarock Historical Farm, located at Cedarock Park in North Carolina. The farm provides an example of life on a farm in North Carolina during the 19th Century. It consists of many farm animals, antique and replica farm equipment. It is an educational setting for any age. It was added to the National Register of Historic Places in 1986.
Images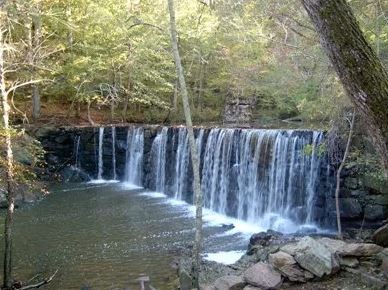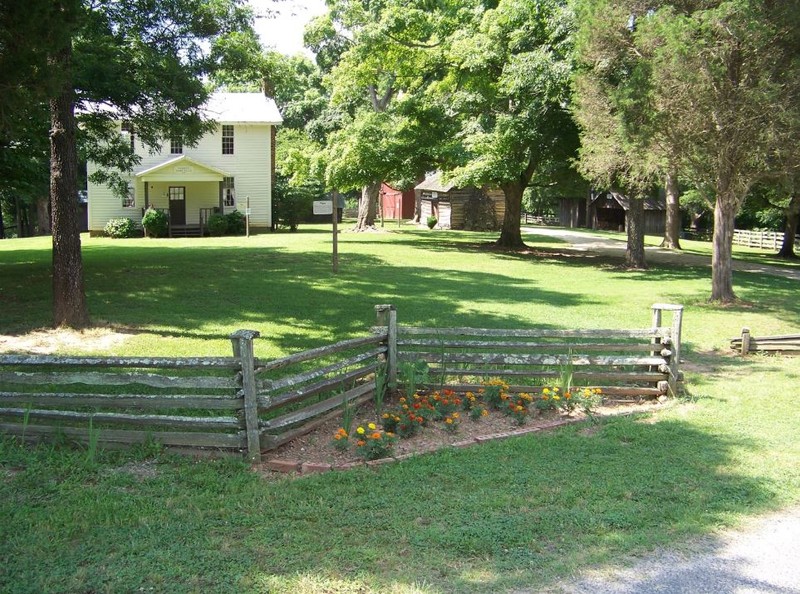 Backstory and Context
The Garrett and Albright families have been intertwined for generations in Alamance County. Brothers Ludwig and Jacob Albright's great-granddaughter Polly Albright (1815-1884) married John F. Garrett (1811-1882), and they settled in the western part of present-day Cedarock Park.
In 1830 they constructed a small log house which survives as one of the earliest structures in the district. In 1835 they constructed the two-story house. The log house continued to be used as a kitchen for the next 30 years.
According to the 1850 Census and Agricultural Schedules, John Garrett (age 39) and Polly (age 35) lived at the house with their children David (11), Henry (9), George (7), and Sophia (1 month). They owned 5 slaves; an adult male and female (age 45 and 39 respectively) and their sons (age 7, 6, and an infant).
John Garrett's farm was valued at $1,150. It was comprised of 85 improved and 30 unimproved acres. It was a typical Alamance County farm in size and value. It was also typical that Mr. Garrett owned only a few slaves, therefore he did much of the work himself. He owned 4 horses, 9 cows, 5 sheep, and 20 swine. His total livestock was valued at $283. Each season, Garrett grew 85 bushels of wheat, 800 bushels of corn, 150 bushels of oats, and 20 bushels of potatoes.
The Garrett farm survived the Civil War, but the 1870 Agricultural Schedule revealed that its value was considerably lessened because of the war. The Garrett farm did survive, and we are proud to conserve and recreate this farm setting.
Sources
. Cedarock Park, Burlington. Accessed October 23rd 2019. https://www.inspirock.com/united-states/burlington-north-carolina/cedarock-park-a2180435135.
Image Sources
https://www.inspirock.com/united-states/burlington-north-carolina/cedarock-park-a2180435135

https://www.inspirock.com/united-states/burlington-north-carolina/cedarock-park-a2180435135

Additional Information