Chesapeake High School
Introduction
The word Chesapeake comes from an old Indian tribe saying translated as, "place where water is spread out." Spread out is exactly what Chesapeake was. There was a school here, a school there but the combination of the schools didn't happen till later. The Union Township, or Chesapeake area had a total of 12 school buildings, all housing all eight grades until the creation of the first high school in 1921.
Images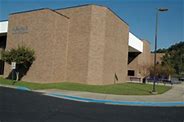 Backstory and Context
Chesapeake High School was formed in some bad conditions. In order to go to a public high school, you would have to go across the river into Huntington, West Virginia. In the fall of 1921 however, at Central Junior High School in Huntington a group of students from Ohio were sent home due to over-crowded conditions. The parents of these children met with the Chesapeake Board of Education to discuss the issue. Chesapeake High School was formed in a room on the second floor of an old building for temporary use.
The school started out in this one room and this one room was used as a classroom, gymnasium and study hall. There was also one teacher and this teacher's name was Willard McDaniel. He came from Rio Grande and was able to teach English, math, history and physical education. The total number of students that enrolled was twenty-eight, they were all freshman or sophomores. In 1924, the high school had its first graduating class. Enrollment increased, more teachers were added, and the first adequate equipment was purchased for the school.
With this rapid growth the school needed to expand. In 1956, construction for a new school building started. Both a new high school and a new elementary school. When the school opened in 1956 there was three buildings in existence: West Elementary, East Elementary, and the High School. Things ran smoothly and the school district continued to grow and in 1989 construction for a new high school began and this is the current high school that stands today.
Sources
http://www.peake.k12.oh.us/History.aspx