Fort Anahuac
Introduction
In the small town of Anahuac, Texas in Chambers County stands an historical marker within a state park where a Mexican Fort was once present. Fort Anahuac was the site of an early skirmish between Mexican and American forces due to an unpopular Mexican law, an historically significant prisoner, and its geographic significance. Fort Anahuac may also be one of the reasons for Americas involvement in the Spanish-American War and the beginning of the Texas Revolution.
Images
The Foundation Wall of Fort Anahuac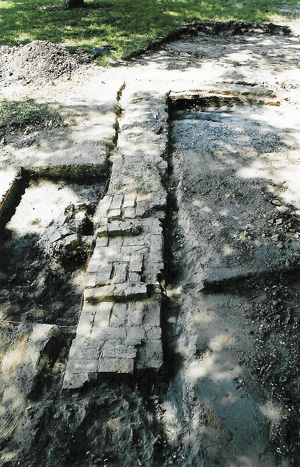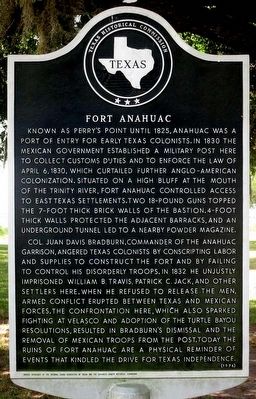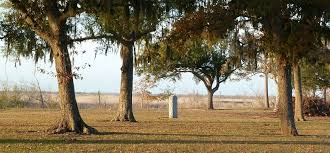 Backstory and Context
In 1830, Mexico was seeking to stop the flow of American settlers into the Mexican held territory of Texas. Mexico adopted the Law of April 6, 1830, which aimed at increasing Mexican military presence in Texas, preventing further expansion of American settlers in the region, prohibit import of slaves into Texas, collected taxes on Anglo imports, and voided land contracts by Anglo colonizers (Woolley, 2005). Col. Juan Davis Bradburn sought to establish a strategic fort to enforce the law and founded Fort Anahuac, which overlooked the entrance of the Trinity River. Fort Anahuac was one of six forts established by the Mexican government in response to growing concerns of Anglo settlements.
Col. Bradburn initially established the fort with as little as 45 men, however, by 1832 the men manning the fort rose to almost 300. In the same time span, Anglo Texan settlers who were accustomed to free ranging on their new settlements increasingly grew outraged on the taxation and control that Col. Bradburn and the Mexican government exercised. Eventually, small militias were formed by the Texans which sparked Col. Bradburn to imprison rebel leaders. A local lawyer, Patrick Jack, was the first to be imprisoned by Col. Bradburn for being a commander of one of the most organized militias at the time. In response, William B. Travis (who later commanded the Texan defense of the Alamo), instigated Col. Bradburn and in turn, became imprisoned himself at Fort Anahuac (Henson, 2010).
The imprisonment of William Travis in 1832 led to Texan rebel militias attacking Fort Anahuac as well as attempts to refortify and reinforce it. When the Mexican government finally withdrew and abandoned the fort, Texan militias dismantled Fort Anahuac and colonizers of the area stole the masonry of the fort, repurposing the stone for their own uses (Weiser, 2017). The militia attack on Fort Anahuac was the first military engagement between Mexico and the United States and is believed to be the precursor, if not the first action in the Texas Revolution.
Sources
Henson, Margaret Swett. Fort Anahuac, Texas State Historical Association. June 12th 2010. Accessed October 18th 2019. http://wwwtshaonline.org/handbook/online/articles/qbf01.
Woolley, Bryan. Fort Anahuac and the Texas Revolution, Texas Almanac. May 13th 2005. Accessed October 18th 2019. https://www.texasalmanac.com/topics/history/fort-anahuac-and-texas-revolution.
Weiser, Kathy. Fort Anahuac, Texas, Legends of America. December 5th 2017. Accessed October 18th 2019. https://www.legendsofamerica.com/fort-anahuac-texas/.
Image Sources
www.texasalmanac.com

www.hmdb.org

www.fortwiki.com