Cortland County Historical Society
Introduction
The Cortland County Historical Society has been telling your stories since 1925 and is your hometown source for genealogy and local history. Visit the James Suggett House Museum and Kellogg Memorial Research Center.
Images
Suggett House and Kellogg Resource Center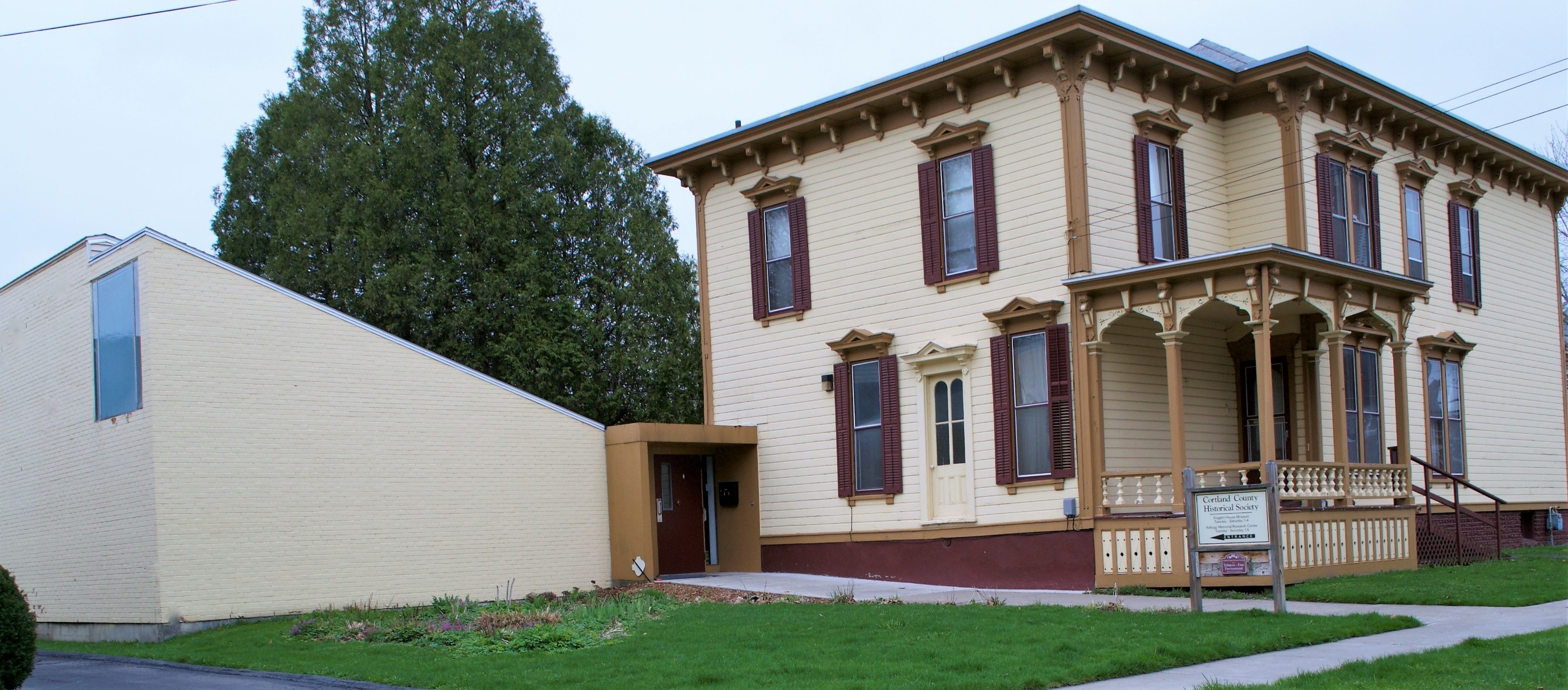 Suggett House at 25 Homer Ave., Cortland, NY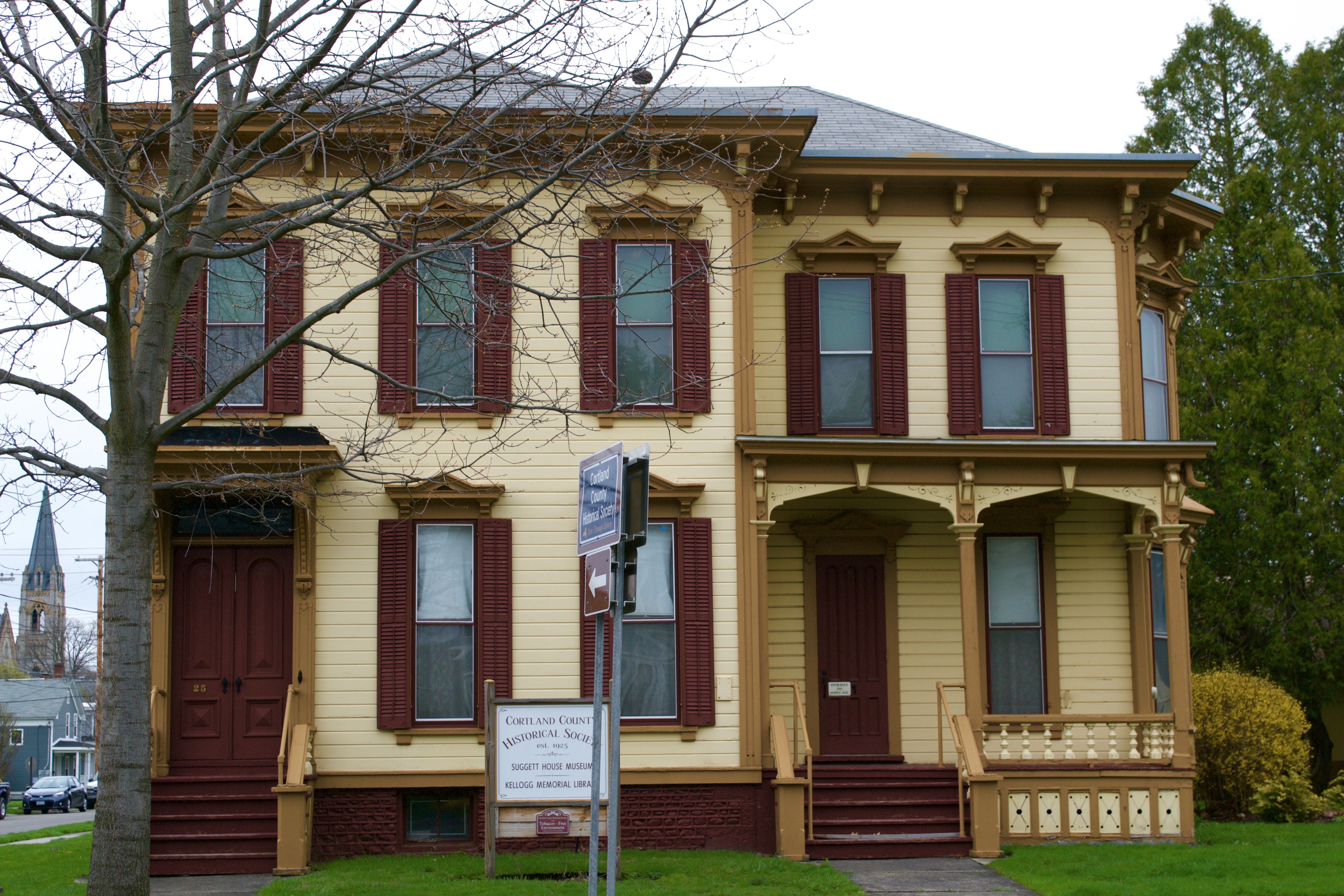 Backstory and Context
Our Research Center
The Kellogg Memorial Research Center houses the raw materials of Cortland County's rich history and its staff stands ready to help you navigate our comprehensive collections of city directories, cemetery records, birth and death notices, marriage records, indexed census records, surname files and genealogies, Sanborn insurance maps, photograph files, diaries, business records, newspapers, and organization files about social, civic, and church-related clubs located in Cortland County.
Our House
In addition to maintaining the Research Center, History Cortland Co. operates the James Suggett House Museum which showcases the stories of more than two centuries of Cortland County life. Built in 1882, this large, historic home anchored the Suggett family property, which also included the area now known as Suggett Park. Some eighty years later, James's great-grandson – Chester Birdlebough – bequeathed the home to what was then known as the Cortland County Historical Society, finally giving the Society a space of its own after residing first in the Franklin Hatch Library on Church Street and then in the County Court House.
The Historical Society is open Tuesday-Saturday, 1:00 pm - 5 pm.
Director: Tabitha Scoville
Email: info@cortlandhistory.org
Phone: 607.756.6071
Sources
. Cortland County Historical Society. Accessed October 18th 2019. http://www.cortlandhistory.org/.
Image Sources
Cortland County Historical Society

Cortland County Historical Society

Additional Information