Adam Stephens Monument
Introduction
This monument was created in honor of surgeon and Revolutionary War officer Adam Stephens. He immigrated to Virginia from Scotland in 1748. By 1750 he had set up a medical practice near Fredericksburg, Virginia. His skills impressed the royal governor sufficiently enough to issue Stephens a Captain's commission in the newly formed Virginia Regiment in the spring of 1754.
Images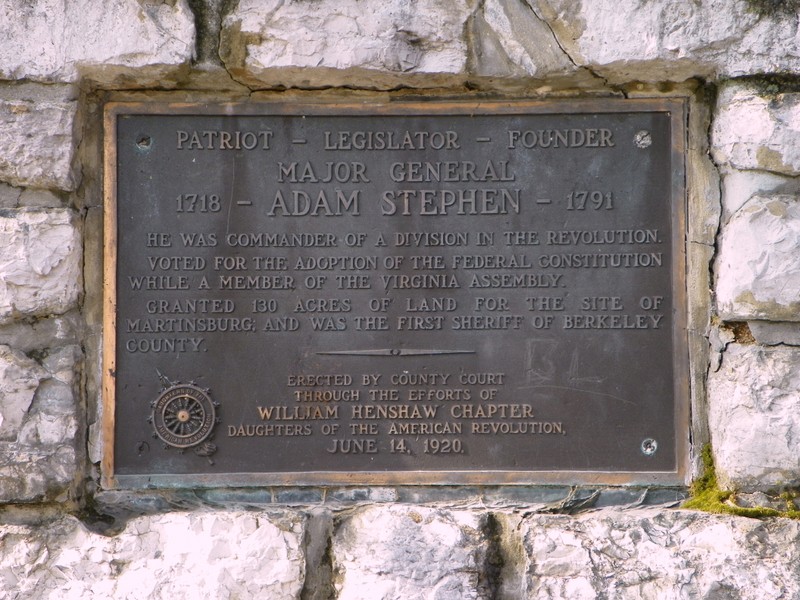 The Adam Stephens Monument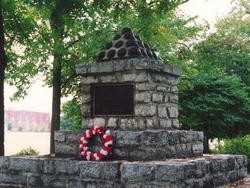 Backstory and Context
In June 1754 Adam Stephens would be promoted to Major, and after the defeat at Fort Necessity Adam Stephens Became Colonel George Washington's second in command with the rank of Lieutenant Colonel. Stephens commanded a company of rangers during Braddock's expedition and was wounded at the Battle of the Monongahela. George Washington would return to command with the reconstituted Virginia Regiment in September 1755, Stephens would resume his place as the regimental executive officer. The two men would continue working side by side reasonably well until Washington's resignation at the end of 1758.
Adam Stephens was appointed to command the 4th Virginia Regiment in February 1776 when hostilities commenced between great Britain and the United Colonies. Stephens and his men established defenses in the Virginia Hampton roads area until he was promoted to the rank of Brigadier General in the fall of 1776. He was ordered to his brigade to New Jersey to join the main Army under General George Washington. Then later he would be promoted by Continental Congress to Major General on February 19, 1777. But after the Battle of Germantown on October 4, 1777 Adam Stephens would hit his lowest point after being found guilty of unofficer-like behavior after retreating from Germantown. He would be dismissed from the Continental Army and return to his home in Berkeley County.
When He returned to Berkeley County, Virginia He would resume his medical practices, farmed, and dabbled in local politics. Later dying on July 16, 1791. The present monument stone marks the site where he was buried.
Sources
Fore, Samuel k. Adam Stephen, Mount Vernon. July 21st 2014. Accessed October 17th 2019. https://www.mountvernon.org/library/digitalhistory/digital-encyclopedia/article/adam-stephen/.
Gen Adam Stephen, Find A Grave . August 21st 2007. Accessed October 17th 2019. https://www.findagrave.com/memorial/21068779/adam-stephen.
Image Sources
https://www.findagrave.com/memorial/21068779/adam-stephen

https://www.findagrave.com/memorial/21068779/adam-stephen