Vinton Furnace State Forest
Introduction
Vinton Furnace State Forest is located in southeastern Ohio, just outside of McArthur. The park offers over 12,000 acres of grounds to hike, hunt, and fish in. This particular area of Appalachia offers visitors a variety of activities and interesting sights to see. From the ruins of old furnaces from over a hundred years ago to bobcats and other wildlife, Vinton Furnace State Forest is a great place to see the historic ruins and ecology that southeastern Ohio has to offer.
Images
Vinton Furnace State Forest Entrance Sign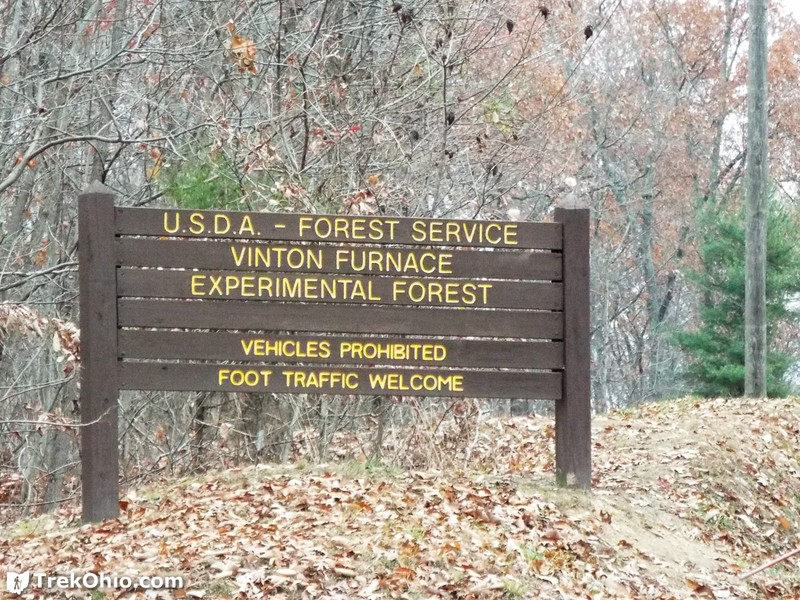 Belgium coke ovens constructed by Rader within the forest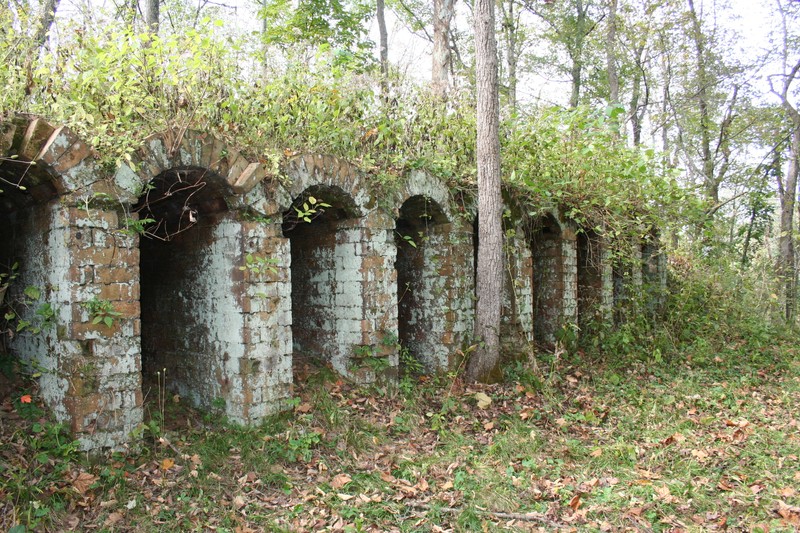 Vinton Furnace after Rader's improvements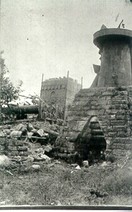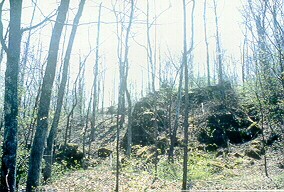 Backstory and Context
Perhaps the most interesting aspect of Vinton Furnace State Park from a historic perspective are the ruins of an old iron furnace. According to Ohio's Division of Forestry there are a total of 69 iron furnaces located within this particular part of Appalachia. They were in operation between 1854 and 1883. The original furnaces were used to melt raw iron ore into cast iron. According to Emmett Conway, after the Vinton Iron and Coal company had change hands and received new owners, the new owners hired Charles Innes Rader to help modernize their operation. Rader learned mining and metallurgy while attending college in Freiburg, Germany. It was under Rader that the Belgium coke ovens were constructed. These coke ovens, as seen in the attached images, were used to turn coal into coke; a burning alternative to charcoal. Remnants of the original furnaces and the coke ovens still stand in Vinton Furnace State Park. However, the coke ovens are in much better condition than the original furnaces. According to Conway and Stout, In 1883, thirty years after the original furnace started blasting, its operations ceased and soon after a new coal furnace was built on site. The new furnace was steam-powered and could run with cold or hot blast.
According to the Division of Forestry, Ohio's population of Oak trees has been in decline over the past number of years. The Oak tree is important for the state for several reasons. Firstly, the Oak is an important member of ecosystems in Ohio. Secondly, a multi-billion-dollar wood industry is reliant on good Oak. Researchers from the site have played a significant role in restoring the Oak tree numbers in the area.
Vinton Furnace State Forest boasts a rich and wide array of wildlife. According to Ohio's Division of Forestry the area has been subject of scholarly research articles due to it's rich environment. The site has the largest population of bobcats in the state. Due to the fact that the forest has taken part in numerous ecological experiments, it has a very diverse environment; which has brought a number of wild turkeys.
Sources
"Vinton Furnace State Forest Pamphlet ." Vinton Furnace State Forest , ODNR Division of Forestry , Apr. 2015, forestry.ohiodnr.gov/portals/forestry/pdfs/SF/vintonfurnace.pdf.
Forestry, Ohio DNR Division of. "Ohio.gov / Search." Ohio DNR Division of Forestry, forestry.ohiodnr.gov/vintonfurnace.
Walker. "Vinton Furnace State Forest - Hocking Hills Forest." Hocking Hills, www.hockinghills.com/members/Vinton_Furnace_State_Forest.html.
Conway, Emmett A., and Wilbur Stout. "The Olde Forester: Vinton Iron Furnace." Vinton Iron Furnace, www.oldeforester.com/Vinton.htm.
Image Sources
https://trekohio.com/2016/12/01/vinton-furnace-state-experimental-forest/

https://u.osu.edu/apsley.1/2015/06/20/historic-land-use-offered-at-the-vinton-furnace-state-forest-on-july-10th/

http://www.oldeforester.com/Vinton.htm

http://www.oldeforester.com/Vinton.htm

Additional Information