Fisk Medical Arts Building
Introduction
The Fisk Medical Arts Building is one of Amarillo's best-known landmarks. Designed by architect Guy Anton Carlander, the building 10-stories tall and was built in 1928 by banker Charles A. Fisk, who was the president of the Amarillo Bank and Trust. The building, which is named after Fisk, is a fine example of Gothic Revival architecture, featuring a red-brick facade with terra cotta detailing, pointed arches, and other decorative elements. The bank occupied the first floor and various medical offices leased the upper floors. The building is now a Marriott hotel.
Images
The Fisk Medical Arts Building was built in 1928 and was converted into a hotel in 2010.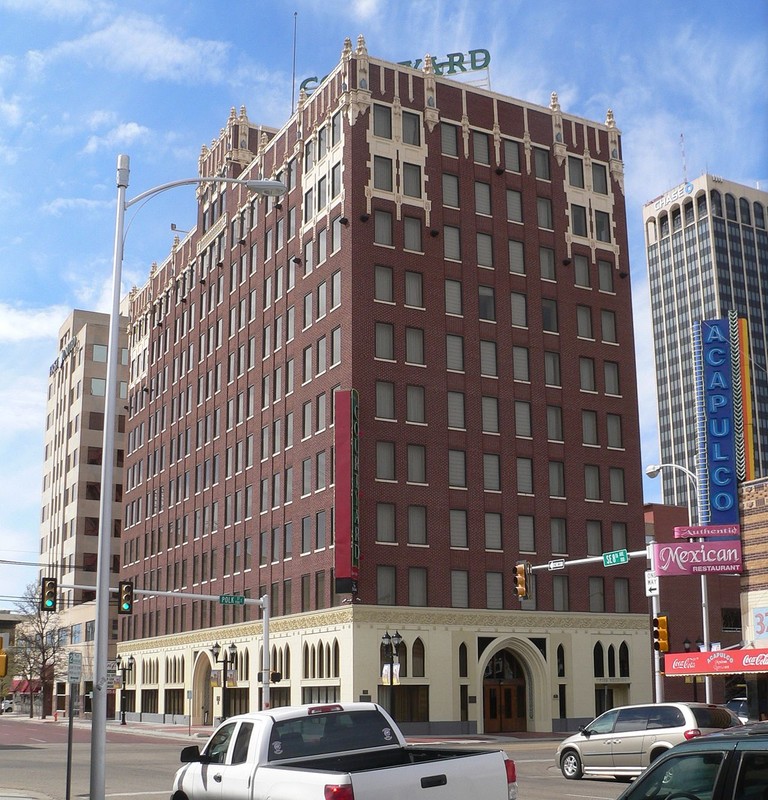 Backstory and Context
Fisk erected the building during a prosperous time in Amarillo. The oil and natural gas industries were booming and Amarillo had become an important economic center for the Panhandle region. The building therefore represents the high status the city had reached up to that point. Over the next few decades, the type of tenants changed. Fewer doctors offices were located in the building as insurance grain/agricultural businesses moved in. In the 1960s, and oil and gas businesses and companies leased most of the offices. This gradual shift reflected the growth of the oil and gas sectors as the dominant industries in the city. The building became hotel in 2010. It is the only hotel in the city listed on the National Register of Historic Places.
Sources
Campo Jr., John T. "Fisk Medical Arts Building." National Park Service - National Register of Historic Places Nomination Form. December 4, 2012. https://atlas.thc.state.tx.us/NR/pdfs/12001003/12001003.pdf.
"Fisk Medical Arts Building & Professional Building." The Historical Marker Database. Accessed October 17, 2019. https://www.hmdb.org/marker.asp?marker=91638.
"Recent Listing - Fisk Medical Arts Building." Texas Historical Commission. Accessed October 17, 2019. https://www.thc.texas.gov/preserve/projects-and-programs/national-register-historic-places/fisk-medical-arts-building-recent.
Additional Information